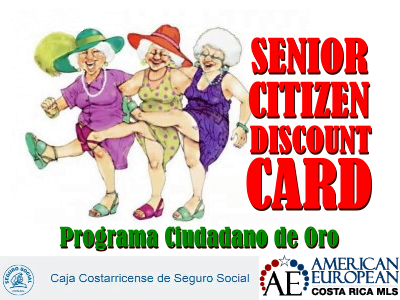 Costa Rica has an amazing Senior Citizen Discount program. In my blog "what do Costa Rica expats want" I suggested a 65+ program for retirees without knowing such a program already existed.
Other countries like Panama do have a senior citizen discount program widely advertised but the Costa Rican government advertises their program only to the local communities and not to the international community, the reason for this blog full of information for those who are planning to retire in Costa Rica.
If you are 65 years and older and you are a legal resident of Costa Rica, you can apply for a Ciudadano de Oro ID card or Senior citizen card and have quite a few benefits that most people don't know it exists. The senior citizen program in Costa Rica is run by the Caja Costarricense del Seguro Social (Costarican Department of Social Security), mostly called Caja and is called Programa Ciudadano de Oro.
How to request your Senior Citizen Card
Request your Senior citizen discount program card for the Ciudano de Oro program at phone number 2539-1591 | 2539-1592 | 2539-0044 (arm yourself with patience and make sure you have someone who speaks Spanish to help you).
You can also order the discount card online and in this same form, you can select which CCSS offices you want them to send your Senior citizen discount program card for pickup. In case you don't know where the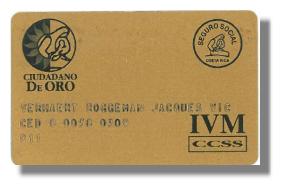 CCSS has offices, check here.
These discounts are very beneficial to the financial planning of those looking to retire in Costa Rica. See on the right how a Costa Rican Senior Citizen program card looks like.
To be able to request a Senior Citizen Discount program card, you need to be a legal resident of Costa Rica. To be able to enjoy the benefits of this card, you will always have to present the card together with your Costa Rican residency card.
Never stand in line again
As a Ciudadano de Oro or senior citizen in Costa Rica, you get in front of the line in banks and every governmental office like the courts, ministries like immigration and hospitals.
Free bus rides
Hop on the bus for a free ride. If your bus ride is shorter than 25 km (15.5 miles), by showing your Cédula de Residencia and the Ciudadano de Oro card to the bus driver, you won't have to pay anything for your ride. For longer bus trips of 26 km – 49 km, you will receive a discount of 50% and for bus trips of over 50 km, you will receive a 25% discount.
Commercial discounts all over
We used to have an online guide to download below, courtesy of the American European Real estate Group, but they keep changing it, so it's better you check here to see the up-to-date guide of where you can get the discount in each Province and how much. This guide shows you were to obtain commercial discounts in the different cities of each province. You will find discounts between 2% and 20% in
shoe stores,
pharmacies,
optical stores,
clinical laboratories,
furniture stores,
appliance stores,
hotels,
and many other businesses.
Where
On this list are locations like
Escazu,
Jaco beach,
Grecia,
San Jose,
Atenas,
Parrita,
San Ramon,
Osa,
and Santa Cruz,
all listed with their phone number. Check it out. You'll be surprised how much money you can save yourself. Taking the time to get the senior citizen program card. Of course, it will help to be able to speak a little Spanish. So when you call them to get their exact address if you are not familiar with their location.
Stay tuned
As soon as I find out about other advantages of the Senior citizen discount program, I will post them in the comments below. I invite you to do the same. Oh, and don't forget, when you're looking to purchase or rent Costa Rica real estate or you have a friend you can recommend, contact us.
Feel free to leave your comments on this blog. If you like this article, please feel free to share it on your social media.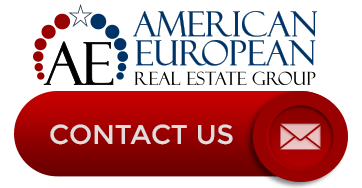 ---
If you like this blog, connect with me on Google+ or subscribe to our newsletter by clicking the banner below.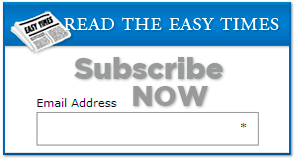 While we're at it, I DO want to remind our readers that we appreciate any referrals you can send us. Finally, please remember the American-European real estate Group's agents when you refer a real estate agent. Because we DO appreciate your business.