Estimated Reading Time: 5 Minutes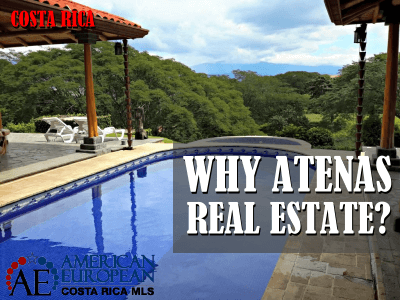 When Isabelle Jones started selling Atenas real estate in 2004, there was only one real estate office in Atenas. Suddenly, Atenas real estate became popular for Costa Rica retirement. Why did Atenas real estate become so attractive? Let's find out.
Isabelle now retired, but she had the advantage of starting out without hardly any competition and with the necessary Costa Rica real estate knowledge.
Isabelle's disadvantage was that the small town of Atenas was still some kind of backwater. It reminded me a bit of Escazu back in the '80s with the difference of the location, which is why Atenas real estate became so interesting for people looking for Costa Rica retirement.
At the time, Atenas was a small town with a central market next to the bus station and around it some local stores like a grocery store, some butchers, an appliance store, and some doctors, dentists, and attorneys here and there.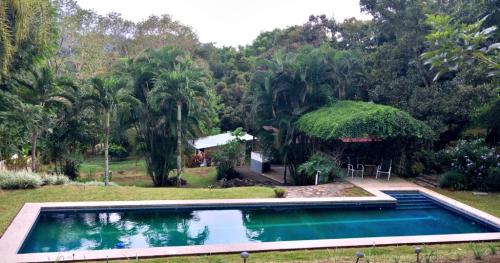 The last Costa Rica real estate boom 2005 – 2008 put Atenas on the map.  There are 9 reasons why Atenas real estate became so attractive for Costa Rica retirement:
1.    Atenas offers the best climate in the world.
That's what NASA said sometime in the past, but the fact is that Atenas indeed has a near-perfect climate. With an 80ºF average temperature during the daytime and a 70ºF average at night.
2.    Atenas has this laid back lifestyle
This laid-back lifestyle, you will not find it easily elsewhere in the country. By laid back, I mean small town, easy-going, nice locals who will take time to help you if you need anything. This is the perfect lifestyle for Costa Rica retirement.
3.    Atenas has several gated communities
Check out the like Roca Verde, Hacienda Atenas, and also Lomas del Paraiso and with lots of nice homes built to North American standards, good quality internal roads, and beautiful views.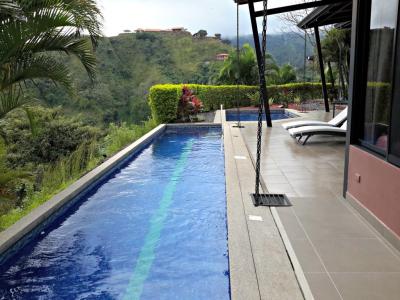 4.    Most homes in Atenas offer incredible valley views
There are even some areas in Atenas with ocean views. You find these views only from a few high-rise condos in other locations in the Greater Metropolitan area.
5.    There are lots of other expats to socialize with
There are many expats who also enjoy Costa Rica retirement in Atenas, though there are plenty of locals to make friends with too. You'll enjoy going native if you would like to. English is widely understood but trying to speak Spanish will be appreciated at all times.
6.    Most of Atenas has a low-density zoning
This zoning means only one house per lot can be built. Most subdivisions and gated communities in and around Atenas are subdivided into 7,000 m2 lots which are 1 ¾ acre. This regulation will stop Atenas from becoming an overpopulated area and is interesting for those looking to invest in Atenas real estate.
7.    The low density allows for a big part of nature to be intact
This allows for lots of birdlife, monkeys and other wildlife to be enjoyed from the terrace of your home and makes living in Atenas nearly perfect.
8.    Access is better than most small towns in the Central Valley.
The highway San José – Caldera, also called Route 27, was inaugurated in January 2008. This highway connects Atenas with major shopping and hospitals in Escazu and Santa Ana in a 30-minute drive. Now many locals who work in San Jose are also looking to purchase one of the homes in Atenas so their drive to work will be shorter than ever.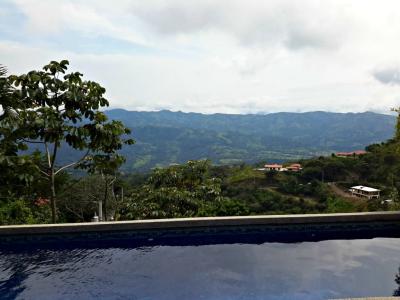 9.    Atenas is almost mid-way between San Jose and the Central Pacific beaches.
That places Atenas in a perfect location. Atenas is also very close to city amenities and the great beaches of Jaco and Manuel Antonio. It is the perfect place in Costa Rica to purchase Atenas real estate for your retirement.
Now you know why Atenas real estate is so attractive, although there are a few more benefits to buying residential property in Atenas. If you plan your Costa Rica retirement, you can contact our agent Marian Veltman. She took over from Isabelle Jones who is now retired.
---
Feel free to leave your comments on this blog. Also, if you like this article, please feel free to share it on your social media.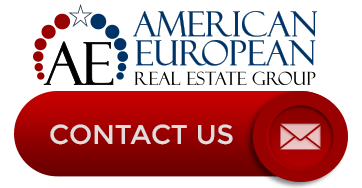 If you like this blog, subscribe to our newsletter by clicking the banner below.