Estimated Reading Time: 5 Minutes
Costa Rica is still full of secret places you'll love to explore. As fascinating as the 'entertainment park' offered by a Fair Go casino, tourists are slowly returning to visit countries like ours. But tourists are still looking to stay away from the crowds. So, finding some little-known spots may be just the ticket.
Tourists visiting the country usually head to a few well-known tourist destinations. Most head to Manuel Antonio, Jaco, Arenal, Monteverde, Papagayo, and Tamarindo, where they will enjoy surfing, fishing, rafting, sloth-spotting, and many more activities.
Locals consider some places off the beaten track, like the Caribbean, Tortuguero, Santa Teresa, Drake Bay, and Isla del Coco, stopped being secret places many years ago.
Surprisingly, very few can find secret places in Costa Rica on the map, even though they are not challenging. Instead, they're just off the beaten track. Below are some of those hidden gems.
1. Bajos del Toro
Close to the Juan Castro Blanco National Park and on the west side of Poas Volcano is Bajos del Toro. Here you will find loads of waterfalls, virgin clouds, and rainforests filled with abundant nature.
You'll find the trails to be empty of tourists. The El Silencio Lodge is a wonderfully stylish place to stay on its patch of jungle and waterfall delight. This trip is an eco-adventure, but you can do it in style.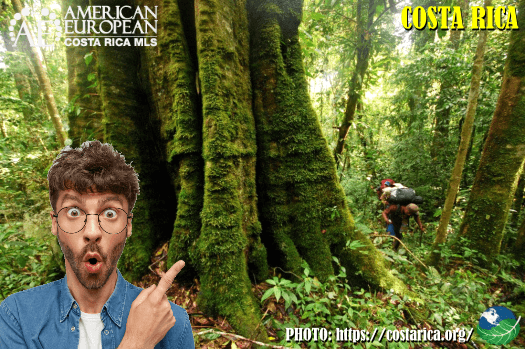 2. Puerto Viejo Saripiqui
Do not confuse this town with Puerto de Viejo Talamanca.  Puerto Viejo de Sarapiqui is located in Costa Rica's northern lowlands and doesn't have beach vibes and surf culture like Puerto Viejo Talamanca. Instead, this is one of those secret places with unspoiled rainforest and jungle river life. However, it is still a sleepy little town with a fascinating history and is well worth visiting if you're in for an adventure.
3. La Amistad International Park
Maybe you found La Amistad National Park on the map, but few tourists have paid a visit. The park is enormous and is managed by Costa Rica and Panama together, hence "international" in its name.   It is also a UNESCO World Heritage site. The park is well-known, but the area is all dense jungle inhabited by indigenous communities that are reachable only by river or hiking.
No lodges or hotels exist, so the only option is to stay with one of the indigenous communities close to the park. Here you will get to experience the country that very few can.
Those looking for adventure could try making it to Alto Telire. This community is small and worth the visit, but it is a three-day hike or a short helicopter ride if you have the money.
4. Punta Burica
Punta Burica sits at the southern tip of the mainland and is one of our elected secret places we want to tell you about. Located at the very end of a long thin peninsula and is a surfer's dream. However, not many people venture this far out. Getting there means you have to drive quite a ways along the beach. Camping is your only option in Punta Burica. But you have some hotel options a little way up the coast at Punto Banco or Pavones, which are also quite remote, but if you need some home comforts, this is your best bet.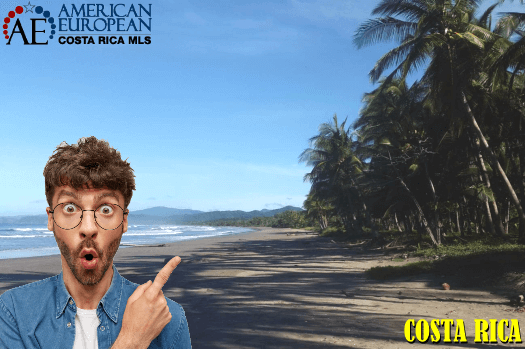 5. Playa Matapalo
Matapalo beach is practically unknown, unlike Cabo Matapalo, which, although remote, does get visitors. Playa Matapalo is accessible by following the coastal road between Quepos and Dominical. However, few stop and visit. For those who decide to visit, that's a shame to find a small beach community and miles of uninterrupted sandy beaches lined with palm trees. Enjoy!
6. Playa Coyote
Totally off the beaten track is a beautiful Nicoya Peninsula spot between Santa Teresa and Punta Islita. Here you will find vast expanses of sand, a campsite and at least one place to get something to eat. Little by little, more people are slowly finding their way to Playa Coyote, but it is still pretty much a well-kept secret.
7. Laguna Don Manuel
We don't have much in the way of lakes. Not like, for example, Nicaragua, which is known as "The Land of Lakes and Volcanoes." But we do have Laguna Don Manuel.  You can easily get to the Laguna don Manuel off the "de la Muerte" road between Cartago and San Isidro.  However, you won't find a vast expanse of water, so it is crucial to manage your expectations. Laguna Don Manuel is a small but charming lake where you can hike and camp amidst the pine trees and enjoy nature.
Avoiding the tourist spots
These are just a few hidden spots in Costa Rica where you can visit and be away from the main tourist destinations. Unfortunately, some of these places are unknown even to the experts.
Soon, we'll try to give you some more articles about secret places to enjoy.
Used in featured image: People photo created by wayhomestudio – www.freepik.com