Estimated Reading Time: 6 Minutes
When you purchase a property in Costa Rica, and your savings are in a different currency than US dollars, you will need the assistance of currency brokers.
Transferring money to Costa Rica for your property purchase is not cheap, the reason for this article. While property in Costa Rica is very affordable, the fees associated with your purchase can add up. In addition, you may be prepared for the fees you'll have to pay for legal services and escrow. But one expense people are often not expecting is the cost of international money transfers.
Transferring money to a bank account abroad can be expensive, no matter where you are in the world. Moreover, when buying an asset like a property, the fees, commissions, and a poor exchange rate can snowball.
The good news is that the best currency brokers can help you with cheap currency transfers.
First, it is essential to understand why international money transfer is so expensive.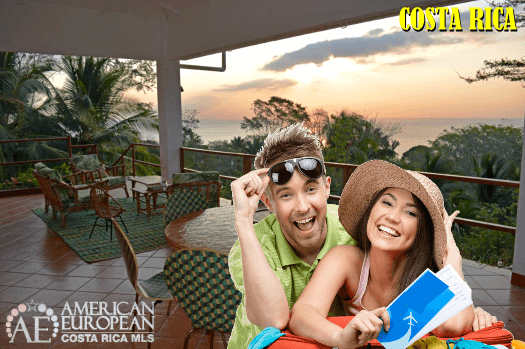 Why is Transferring Currency Expensive?
Transferring currency internationally is expensive for several reasons. However, it is the context that is most relevant. Banks carry out currency exchange using outdated transfer methods. These methods require the involvement of at least two banks, each of which charges handling fees. This transfer also slows down the process, which is why you may wait days for your transfer to arrive.
But it's not just the processing that is expensive. Part of the cost comes from banks taking advantage of customers. They will tell you about the fees involved in transferring currency, then give you an unfavorable exchange rate as well. This is a way of adding extra costs.
These fees may not bother you if you only occasionally send small currency transfers. If, however, you're sending a significant sum of money, the margins add up.
How do Currency Brokers Work?
Currency brokers provide a cheap and easy way to transfer money abroad. They charge low fees and commissions for transfers, and in some cases, you will pay no fees at all. They are also more transparent about their processes. For example, when they give you an exchange rate, they will tell you whether they take any margins.
Different currency brokers use different ways of reducing fees. For example, Wise simply moves virtual balances between their accounts in other countries. So if you want to transfer money from the UK to Costa Rica, they do not send your money abroad. Instead, they match your recipient with a sender in Costa Rica, while the money you send goes to the recipient of someone else in the UK. This way, they avoid having to pay handling fees.
Companies like Remitly reduce fees by operating without any physical locations. They pass these savings onto you, taking no fees for most transfers unless you order their express option.
Other companies add small margins to your exchange rate and are transparent about this. These margins become your only transfer fees, and you don't have to pay a fixed fee or a percentage of your transfer.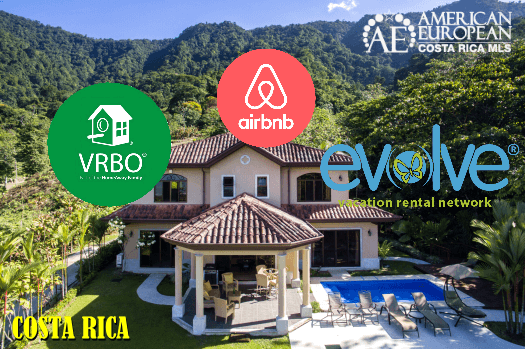 Using Currency Brokers for Buying Property
Modern currency brokers have been innovating over the past two decades to bring solutions far superior to what most banks offer. They do more than offer lower fees and better exchange rates. Instead, they offer several products you can use to minimize additional expenses.
One great example is using future or forward contracts to settle on the current exchange rate. Since foreign exchange is constantly in flux, you may end up paying more in some months than in others. You agree to the current exchange rate for future payments by using a forward contract if you have to send money more often. While this means you won't benefit if the exchange rate changes in your favor, it allows you to rest easy knowing what you will need to pay each month.
Another useful product if you are renting your property in Costa Rica is a multi-currency account. This is a bank account that lets you keep money in multiple currencies so that you can avoid transferring currency at all when possible. So if you are earning money in both CRC and USD, for example, you can keep your Colon in your account to use it for property management payments, maintenance, etc.
Currency Brokers Available in Costa Rica
Not all currency brokers are available in Costa Rica. Many are limited to transfers between the US and Europe or between the UK and EU. However, there are some excellent options available in Costa Rica.
Wise is one of the most popular currency brokers available for transfers to Costa Rica. While you cannot currently transfer money from Costa Rica elsewhere, you can send transfers to Costa Rica to pay for your property.
Remitly is another good option, although their services are best suited to people who want to send remittances home to their families. WorldRemit provides money transfers from the US to Costa Rica, as does Xoom, which PayPal runs.
Do I Need a Costa Rican Bank Account?
If you are investing in property in Costa Rica that you plan on developing or renting out, you do not need a Costa Rican bank account. You can simply send your payments to the property seller via currency brokerages. But please talk to your lawyer before. When receiving rent payments, you can ask tenants to pay using one of the currency brokers that facilitates transfers from Costa Rica.
If, however, you plan on living in Costa Rica for a significant amount of the year, you may benefit from a Costa Rican bank account. The fewer currency transfers you need to do, the better. While it is easy today to swipe your credit card wherever in the world you happen to be, the fees associated add up, and you cannot account for ever-changing exchange rates.
Additional Fees
Ultimately, the fees related to currency transfer are the primary cause for concern for people who have not bought property abroad before. However, using currency brokers makes the process cheaper and more accessible, saving time and money.