Estimated Reading Time: 6 minutes
Often, visitors to our website plan to move to Costa Rica before visiting for a vacation. Some learn about the country from friends or family; others have been dreaming about moving to the tropics for years and then saw an excellent ICT advertisement.
The "Only the Essentials" advertising campaign by the ICT seeks to position itself with the essence of life: nature, wellness, culture, and adventure.
Of course, you want first to find out if Costa Rica is "for you" or not.
If you feel you're game for an even more exciting adventure than visiting Play Croco casino login every day, let's go over a few things you should not miss when having that vacation in in this beautiful country.
Here are five of my adventure recommendations:
1. Hiking trails
Even though I cannot walk long distances myself anymore due to a medical problem, you can see the country best while hiking.
But our hiking trails are not like the hiking trails you find in New Jersey or Connecticut. Instead, there are a lot of natural wilderness areas in the country. So don't go on your own. The Red Cross already spends too much effort searching for lost hikers.
Therefore, hiring a local guide for your vacation hiking trip is an excellent idea.
Costa Rica has over 215 individual hiking trails.  Of these, some are great for the whole family, and two are wheelchair-friendly. Imagine 166 hiking trails with waterfalls, volcanoes, and other scenic views. You could even surprise your partner in a unique place by proposing marriage.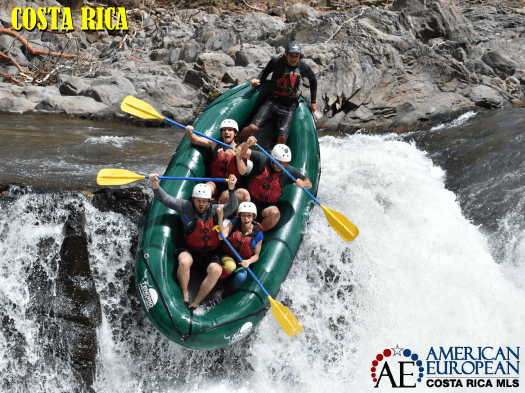 2. Scuba diving and snorkeling?
If swimming, scuba diving, and snorkeling are more your style, we have over 800 miles of coastline consisting of coral reefs, volcanic beaches, and forests that tumble into the ocean. As a result, the country is rated as one of the best snorkeling and scuba diving countries on earth.
Nonetheless, the water is not clear enough everywhere, so do your homework and learn where the best scuba diving and snorkel locations are before you book your vacation trip.
3. White water rafting or canoeing
There are several months during which there is little to no rain in Costa Rica.  Therefore, the most adventurous time of the year is the rainy season. You can choose river difficulties varying from the calm stroll of Class I rivers to the extreme thrill of Class V rivers. The dry season is from January to April.  The rainy season is from May to November.
4. Ziplining and Bungee Jumping
If you are looking for an adrenaline rush experience vacation, you shouldn't miss out on bungee jumping and ziplining. The most exciting bungee jump is 143 meters in Monteverde. But you can also try the Balsa River, the Colorado River Bridge, or the extreme bungee machine in Jaco.
For ziplining or aerial tram, depending on the adrenaline rush you're looking for, check with Costa Rica Experts before you make your booking.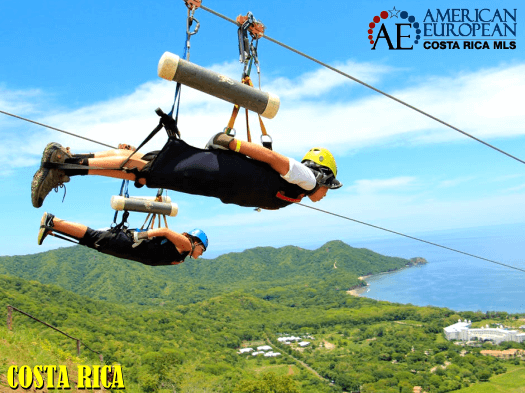 5. Adventure Parks
The most exciting attractions are in the Northern part of the country.  Because this is such a small country, getting from the Northern to the Southern region only takes around 4 1/2 hours.  So, no matter where you spend most of your vacation, if you see something you want to visit in another part of the country, it will only take half a day to get there.
There are some exciting adventure parks and zoos that you can visit. Try:
The Cost?
The vacation cost depends on the hotels you choose for your stay, your car rental, and the dining experience you elect. Therefore, prices may vary. But with mid-level hotels with a tour guide, a one-week vacation costs between $850 to $1450 per person for a double occupancy room.
If you are a single person looking for a cheap vacation (in 2022) and do not mind staying in hostels or dorm rooms, you can vacation for $25 per day. So a week's vacation would be around $200.
If you are looking for a backpacking vacation, estimate $45 to $80 per day.  That would be around $350 to $560 for a week's vacation.
Now, if you want to spend a month in Costa Rica, it can cost around $1600 to $2000 for a month for a single person.  If you want to be safe and have an extra month, estimate $3000 for a couple.
The estimated prices above do not include airfare or car rental.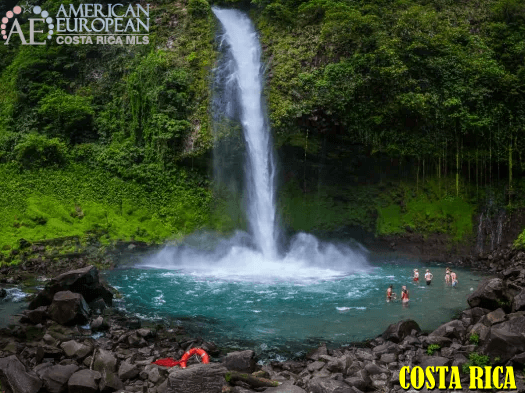 A 2-Week Sample Vacation Plan
What is a sample vacation plan for a two-week vacation in paradise? Here is an example of sights to see.
Arrive at San Jose International Airport and stay overnight in the Alajuela area – Day 1
Visit the Highlands and the famous Arenal Volcano at Arenal Volcanic Park – Day 2
La Fortuna Waterfall – you can either hike down or go down on horseback – Day 3
Hot Springs – Day 4
Visit the beaches of ֵManuel Antonio – Day 5
Manuel Antonio National Park – Day 6
Whale Marine Park, Marino Ballena – Day 7
Nauyaca Waterfalls – Day 8
Drake Bay – Day 9
Hiking in Corcovado National Park – Day 10
Snorkeling or Scuba Diving at Cano Island – Day 11
Hike to Playa San Josecito – Day 12
Head back to San Jose – Day 13
Head home – Day 14
And somehow, we still have to fit in kayaking, whitewater rafting, or even lazy river tubing with a nice picnic lunch.
So as you can see, even two weeks is not enough time to get an incredible vacation experience. If you have only one week, try exploring these 7 secret places.
Once you have decided that Costa Rica is for you and your next step is to purchase a property, contact us.
The Author
Kati Falcon is a travel and adventure writer by passion.  She has visited over 30 countries worldwide to write soft and family adventures for baby boomers and active seniors.