Estimated Reading Time: 8 Minutes
If you plan to live in Costa Rica, you better get used to the fact that plants and trees will play an important part in your life. They say, "stick it in the ground and it grows". That's because we have so many volcanoes here.
Volcanic eruptions have deposited the necessary minerals, which are then weathered and broken down by rain. Once absorbed into the soil, they become a steady supply of nutrients for plant life.
Those who are seriously interested in picking up gardening as a hobby should become a member of Gringo Gardeners in Costa Rica. You'll find a zillion good tips from the experts there.
The weather allows us to have much more outdoor living than in the U.S., Canada, and Europe. We have so much nature around us here in Costa Rica, many homeowners don't even have plants or trees inside their homes. Although I've found some really good ones for you.
I once said in an article that the perfect house doesn't exist. BUT, plants can be a creative way of making any house perfect. Trees and plants easily serve as decoration or as a cover-up.
Plants and trees in Costa Rica are cheap. There are a few huge nurseries in La Garita. But you can just google the work "Vivero" in Google, so you can stay close to home.
Let's see how homeowners cleverly incorporated plants and trees into their home interior and exterior designs:
1. Create Shade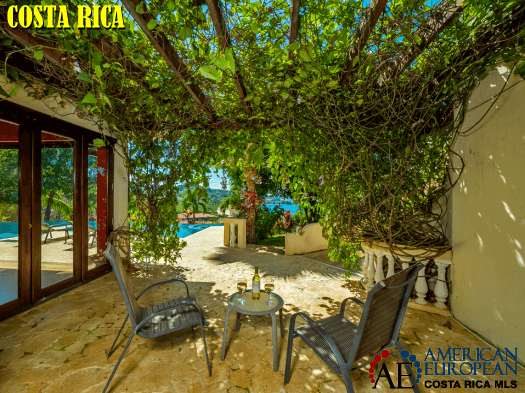 A pergola is a great natural way to cover a terrace. Keep in mind that when it rains in Costa Rica, it usually pours. So, the plants or vine used to cover the pergola must have a year-round thick growth.
2. Wall Cover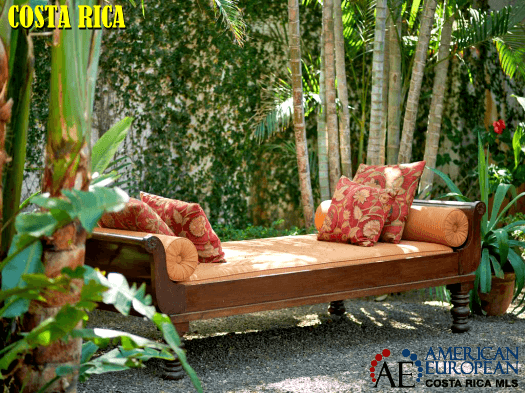 Do you have a perimeter wall that's in your face all the time? You don't want to paint that wall every two years? Then look for the right wall cover that grows fast enough. If the wall is large, break it up here and there with some trees that don't grow too high.
3. Separate Spaces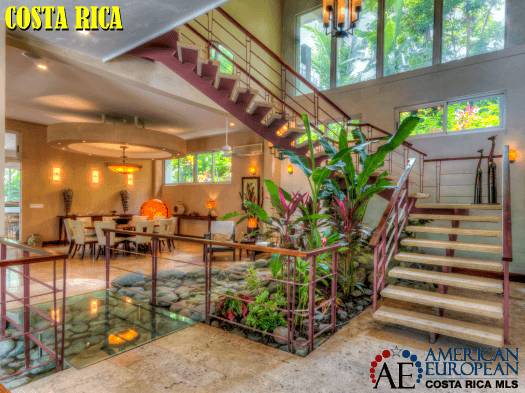 To keep things natural and simple, turn to nature to do all the dividing for you. Place potted plants, a fish pond, or maybe an interior garden to demarcate areas.
4. Cover Neighbors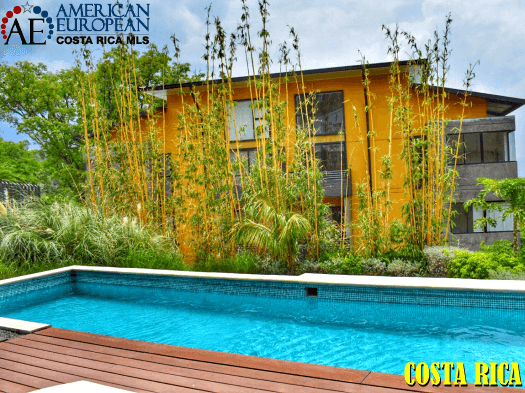 Some neighbors are nice to watch, others are ugly. Bamboo grows pretty quickly but it's hard to stop once it's going. Ask your garden expert to recommend the right plants and trees to cover your neighbor.
5. Parking Cover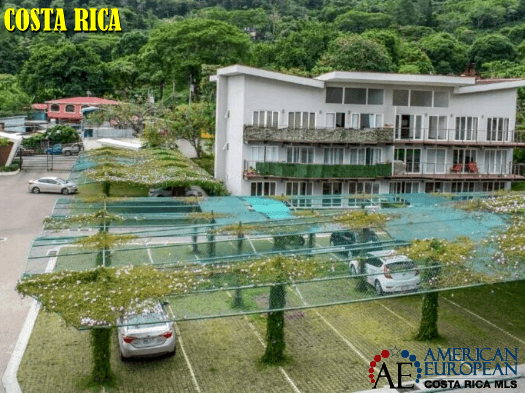 Eco community real estate developers are now starting to use an ecological solution for the roofs of the parking spaces. The roof structure is a pergola-type cover that not only gives good shade for the cars and is not so ugly to look at.
6. Tree House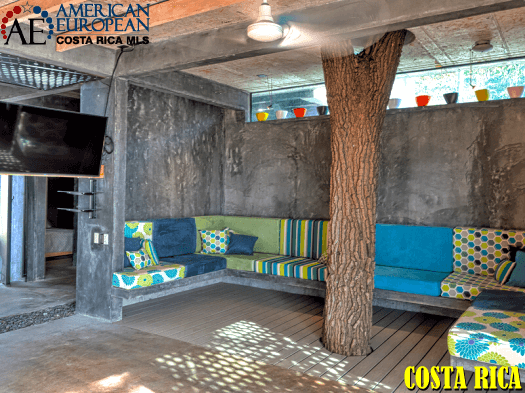 Respecting existing trees is a good idea anywhere in the world. In Costa Rica, it might be necessary because a tree is protected. When you build your house around a tree, keep in mind that the tree will keep growing. Therefore, you either take the roof structure into account or you're fixing a problem every rainy season.
7. Wrought Iron Gates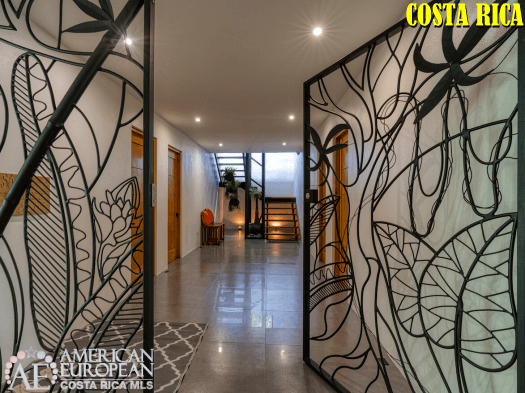 You'll find a lot of artistically wrought iron gates with plants or trees designs in Costa Rica. The advantage is that you don't have to water them, ever.
8. Small Balcony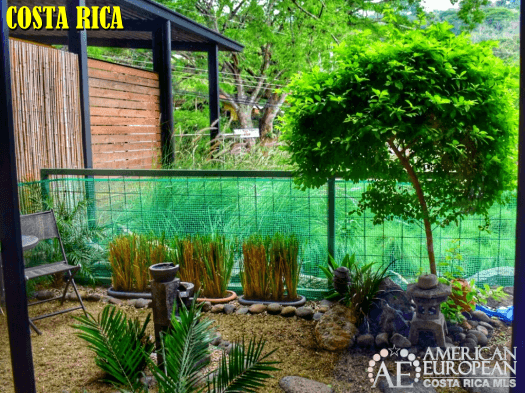 Most Costa Rican condos have small balconies. Some are too small to really sit on. Therefore, they are great spaces to create a natural environment by using potted plants ad create a small garden area.
9. Covered Terrace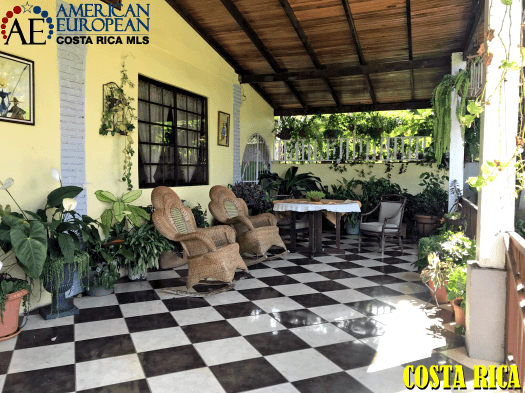 The weather in Costa Rica allows for exterior living much more than in other countries. Most homes in Costa Rica have a covered terrace. Some are tiny, others are huge. The use of potted plants for decoration is quite common. But don't forget to water them, please!
10. Cover the Mess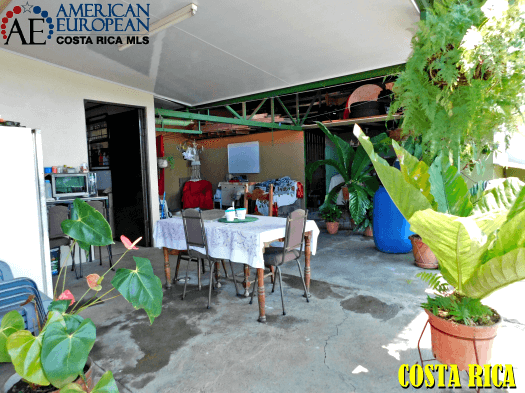 Buying plants is cheaper than laying tiles on your floors or finish the house with quality materials. The advantage is that you can just hose it all off when your plants need water.
11. Arc de Triomphe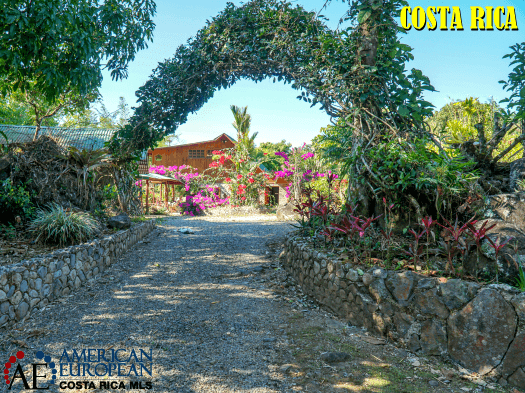 Maybe creating your personal paradise was harder than you thought it would be? Then there might be a reason for creating a triumphal arch to remind you every day.
12. Community Pool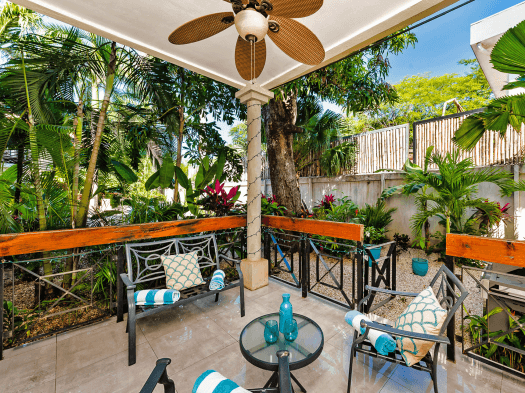 When you bought the condo, you thought it was great you're in front of the condominium pool. After a while, you got sick of everyone in the community being able to see everything you do. Plants and trees are a great option to hide behind.
13. Golf Course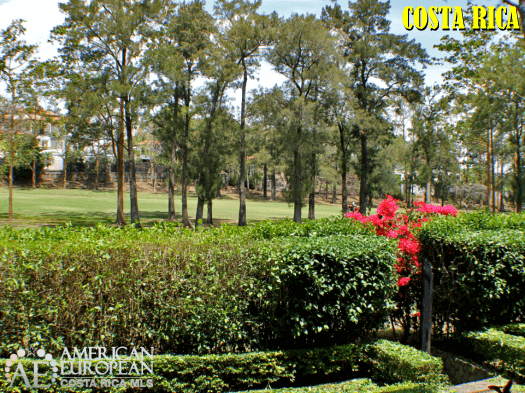 You always wanted to live on the golf course. But now that you do, a nice hedge is probably the way to go. It will keep you separated from everyone to stop by to say hi every day. Unfortunately, it won't stop all the wayward golf balls.
14. No Water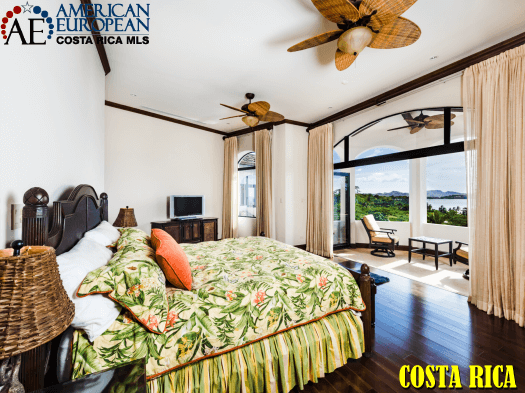 You're not there to water the plants all the time? Give your bedrooms a tropical feel by getting bedcovers with designs of plants and trees. You can follow through with the curtains, furniture upholstery, etc.
15. Potholes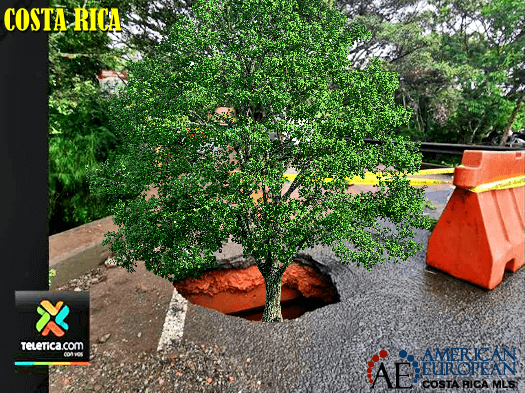 The roads in Costa Rica are not pothole-free, although potholes are now on the endangered list. Bushes, plants, and trees are a great way of warning car-, bus- and truck drivers, bikers, cyclists, skaters, pedestrians, joggers, and wheel-chair users.
Ready to purchase a property in Costa Rica now? Then contact any of our affiliates now.