Estimated Reading Time: 6 Minutes
Depending on where you live in Costa Rica, your air conditioning unit can be an important part of your home. It keeps you cool in the summer, especially during the time around Semana Santa" or Easter week.
An air conditioning unit needs proper care to continue working efficiently. The summer months in particular can be brutal on your AC unit. Prolonged exposure to the liquids, oils, and gasses that are used in most systems can cause corrosion or other types of degradation.
Other than just normal wear and tear, here is a list of six easy things you can do to keep your AC running smoothly all season long
1. Air filter
Change or clean your air filter at least once a month. This has to be done to ensure that it can perform its best for you. If the filter becomes excessively dirty, your AC may shut off until the filter dries thoroughly. This means that it's time for a change!
Turn off power to the machine before removing and installing new filters. This will prevent electrical shock from fan motors or other electric connections within your unit. As the professionals from FilterBuy suggest, it would be optimal to change filters every 30 days if you use your air conditioning unit frequently. However, if you notice that the filter is particularly dirty after only a couple of weeks, it might be time to change the filter more often.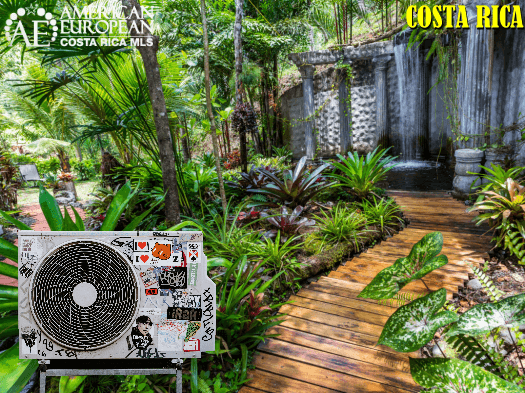 2. Drainage
Check the drainage system of your air conditioning unit regularly. Once that's done, check the drain lines that run from your AC unit into a more stationary trough or basin. If water pools up around the machine, it will cause rust and corrosion throughout the unit itself.
You can clean this stagnant water yourself with a simple garden hose and bucket of soapy water. You don't have to use bleach or any other harsh chemicals if you don't want to. Just make sure you rinse thoroughly before turning on the power.
It's easy for an air conditioning professional to take care of these items for you, but if they are not serviced regularly, it's best not to wait and do it yourself.
3. Temperature settings
Remember, your air conditioner is not a heater. If you turn the unit on at 80 degrees, it will only cool the space down to that temperature before it shuts off. Or it attempts to maintain that temperature by recycling hot air back into the home.
A better idea would be to set your thermostat between 78 and 80 degrees while you're away during the day. Then lower temperatures further throughout the night when you go to sleep.
During these times, an AC unit doesn't have to work as hard to keep up with cooling demands. The less you have to run your AC unit, the longer it will last for you.
4. Outdoor equipment
When outside temperatures are high, be sure that all outdoor equipment such as fans and pumps associated with your air conditioner is also turned off. If not, they can cause excess strain on parts of the machine that may need replacement soon after.
The fan blades themselves may be obstructed if they're stacked with dirt and debris from nearby landscaping or lawn mowing. If there's a lot of dirt and grime surrounding your AC unit, we recommend hiring a professional to clean up before turning the power back on again. You don't want to risk electrical shock or injury when trying to make repairs on your own.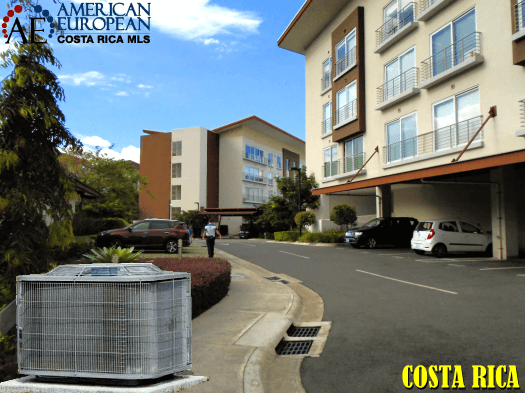 5. Withdrawal of harmful & toxic gases
The cooling oils and liquids used by AC units need to be replenished over time. They should be replaced at least once a year during the hottest months of summer. Coolant should be kept in a safe, dry place away from children and pets. You don't want them to ingest the liquids by accident.
It is also recommended that your AC unit is serviced regularly once a year for safety reasons. This way, you can get rid of any harmful gases that have built up over time and replace them with clean, conditioned air for your home.
6. Use an energy-efficient product
One of the best ways to save money on the use of an air conditioning unit is by switching out your window unit for a newer, energy-efficient version. This will give you more bang for your buck during the hot summer months.
If you can afford it, consider installing a central air conditioning system instead because they are up to 50% more efficient than a window unit. These appliances are available in many shapes and sizes to accommodate even small apartments, as well as larger homes with multiple floors.
A professional will be able to size the machine accordingly after assessing your space requirements and overall electrical needs.
In conclusion, air conditioners are not wholly reliable. Especially if they're older than 7-10 years. Fortunately, most of the issues you'll run into can be fixed by a professional with relative ease. With the proper maintenance, your air conditioner should be able to last you for many years before needing replacement. Having these tips in mind will help you maintain the performance of your unit and keep it running smoothly.