When you plan to move to Costa Rica, you first have to apply for temporary and permanent residency at Costa Rican immigration services. No matter if you are going to retire in Costa Rica, plan to invest in a business or work as a manager of an international company, you will need to apply for residency.
There are lots of people who stay here as a perpetual tourist and leave the country every 90 days, but in the long term, there are better solutions than that.
To make it all easier to understand, we have decided to put it all together for you in a series of blogs.
Note that those who purchase Costa Rica real estate can apply for Costa Rica residency as an investor now. Ask your American European real estate group's affiliate about it.
In Costa Rica, there are only two types of residency:
You can only apply for a permanent residency if you have direct family that is a Costa Rican citizen. Also, for any other residency, you need to apply first for Temporary residency and after three years, depending on your status.
Permanent Residency
The permanent residency is a migratory condition that allows the person who obtains it, to stay in Costa Rica indefinitely and with full freedom to work.
The persons who can request this type of residency need to have family ties with a Costa Rican citizen: those who have a father, a mother, a daughter or a son that are Costarican, as well as those who have had a temporary residency for three consecutive years.
Temporary Residency
There are several possibilities to apply for a temporary residency. When you move to Costa Rica, depending on your future plans you need to apply for different residency possibilities as shown below.
In the past, the law specifically excluded personal investments such as the purchase of a home in Costa Rica, lots or buildings to qualify for this category, which was modified on August 28, 2009.
The applicant must demonstrate a permanent fixed income of at least US$2,500 per month.
The applicant must demonstrate a permanent fixed income from a pension or similar retirement income of at least US$1,000 per month.
Spouse – check immigration website
A religious person or missionary (and dependents) – check immigration website
Manager, executive (and dependents) – check immigration website
Scientific, specialized professional (and dependents) – check immigration website
Sportsman/woman – check immigration website
Journalist or news reporter or collaborator – check immigration website
Just because laws change all the time, it is important that you should check with an immigration attorney if this information is still current. This information was taken from the website of "La Dirección General de Migración y Extranjería de Costa Rica".
The purpose of this article is to make our website a One Stop for clients.
Check our other articles about obtaining Costa Rica residency:
Finally, contact us now for Costa Rica real estate information. For further legal questions, contact an attorney.
---
Feel free to leave your comments on this blog. If you like this article, please feel free to share it on your social media.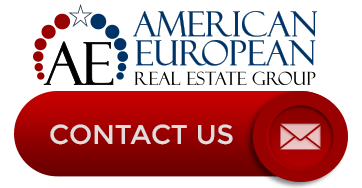 If you like this blog, connect with me on Google+ or subscribe to our newsletter by clicking the banner below.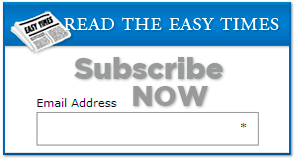 While we're at it, I DO want to remind our readers that we appreciate any referrals you can send us. Finally, please remember the American-European real estate Group's agents when you refer a real estate agent. Because we DO appreciate your business.