Temporary residency as an Investor is possible when you have enough money saved up to make an investment. As an investor, you have to create enough income for you and your family to live on.
If you and your family are planning to relocate to Costa Rica, there are many different ways of making your investment in Costa Rica if you want to apply for legal residency.
The applicant of a temporary residency in Costa Rica as an investor (Inversionista) has to demonstrate the Department of Immigration that they will be coming to Costa Rica to invest in the country.  The law specifically excluded personal investments in the past, such as the purchase of a home in Costa Rica, lots or buildings to qualify for this category, but on August 28, 2009, the Director of Immigration issued Circular UPI-239-2009-LAS which modified the types of investment that could be made to qualify for this category.
The circular UPI-239-2009-LAS states as follows:
"The investment amount must be of US$200,000 or more according to the official exchange rate. This rate is established by the Central Bank of Costa Rica.   The investment can be made intangible property, shares, negotiable instruments, productive projects or projects which are deemed of national interest"
Tangible Property, shares or productive projects
In January of 2011, the government approves the flexibility in this category. Now, applicants are able to qualify with the purchase of "tangible property, shares, negotiable instruments, productive projects or projects which are deemed of national interest"
Therefore, you can buy a house anywhere in Costa Rica, live in it and use the purchase as an investment to apply for your residency.
The registered value at a transfer of the title(s) in the National Register needs to be over $200,000 as well as the value of the property(s) in the Municipality. The $200,000 can be the total value of different properties together.
Temporary residency as Investor
There are other options for you to apply for a Temporary Residency in Costa Rica as an investor. The minimum investment amount is
With an approved organization in tourism or export business – A minimum of US$50,000.
in a reforestation project – farms – A minimum of US$100,000
in any other type of business – A minimum of US$200,000
As an investor, you have to spend at least six months per year in Costa Rica. The applicant shall make a guarantee deposit of US$300 upon approval as well as the US$150 cost for the issuance of the ID card.
Also, bear in mind that the granting of "Inversionista" category is a discretionary matter with the Department of Immigration. The Department of Immigration requires financial statements audited by a Certified Public Accountant to document the financial investment plan proposed.
The Rules and regulations for immigration and residency in Costa Rica change continuously. Although we try to keep the information on this website up to date, please make sure you check all the information on this page with any of our recommended residency attorneys.
This information was taken from the website of "La Dirección General de Migración y Extranjería de Costa Rica".
I wrote this blog with the purpose of helping those retirees and other expats needing residency. By offering this information, just as our weekly blogs, we hope you elect us for all your real estate purchases.
We, of course, appreciate a reciprocal "help" by referring any friends you might have who are in the market to purchase a Costa Rica condo or a beach home in Costa Rica to our website.
Check our other articles about obtaining Costa Rica residency:
Contact us now for Costa Rica real estate information. For further legal questions, contact an attorney.
---
Feel free to leave your comments on this blog. If you like this article, please feel free to share it on your social media.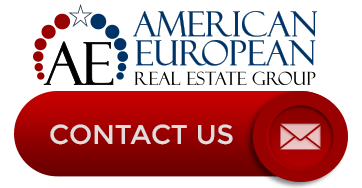 If you like this blog, connect with me on Google+ or subscribe to our newsletter by clicking the banner below.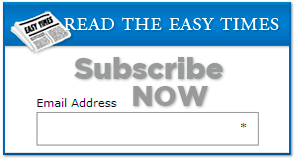 While we're at it, I DO want to remind our readers that we appreciate any referrals you can send us. Finally, please remember the American-European real estate Group's agents when you refer a real estate agent. Because we DO appreciate your business.