Estimated Reading Time: 5 Minutes
A very important part of the decision of moving to Costa Rica is shipping your household or not. Maybe the change of life by moving to Costa Rica is a great reason to start with new furniture? Are you going to rent first before you make the decision to buy a home in Costa Rica?
Should you bring your furniture? Or is it better to put it in storage until you make the decision?
When you ship a 20 foot or 40-foot container, you might be able to fit your household and even your car in that container. For sure you'll be bringing a lot of old stuff that you probably don't even need, but keep for other reasons. But should you think about shipping your household or not?
When importing household goods into Costa Rica you will be charged import taxes, even though those taxes on used items are very low.
Cover your doubts by asking three questions
1. What is the cost of shipping your household from your home to Costa Rica?
2. How much can customs in Costa Rica charge you more or less on taxes when bringing your furniture?
3. Can you buy a turnkey home in Costa Rica that includes the furniture for a great deal?
Classic, Tropical or Contemporary furniture
Furniture shopping is necessary to find out if the choice of furniture in Costa Rica is what you are looking for. There are many furniture stores in the Central Valley with classic, tropical as well as contemporary furniture like Ashley, Altea Design, Zen Asian Design, La Artistica, Akiro, Aliss, Atocha, Bali, or Bo Koncept.
If you like real Costa Rican hardwood, Sarchi is the town to go to. In Sarchi, you will find furniture factories that manufacture dining sets, beds, and nightstands. They have make-up tables, rocking chairs, and garden furniture out of beautiful cedar and leather for very affordable prices.
Some furniture factories will even do your own designs or copies from a photo. If you are going to live in any beach area of Costa Rica, you will do well checking for furniture stores in the area. But you'll find the best furniture stores in and around San Jose.
Make a well-informed decision
To be able to make a well-informed decision if you should be shipping your household, buy new in Costa Rica, or buy a turnkey home for sale.
Check first
* Ask your real estate agent to suggest a moving company in Costa Rica and ask them to recommend a mover in your home area. It makes a big difference if you're moving from Hong Kong or from Pennsylvania.
* Make an inventory list of what you would really like/need to bring with you to Costa Rica. And another list of what to get rid of, sell or give away.
* Have the mover in your home area give you a quote and get at least one other quote. Ask for the quote to be from door to door. If not, you'll have your furniture stuck in a Costa Rican port and only half might arrive. Don't forget to tell your mover they should
work with the company that recommended them in Costa Rica.
Contact your moving company in Costa Rica and ask them to give you an idea of the import taxes to be paid.
Look also at turnkey homes for sale with your preferred AE real estate agent.
Shop around and visit the furniture stores.
Your American European real estate agent can assist you in taking the right decisions.  Should you think about shipping your household or do it differently? Each agent knows his/her area well as where to go for whatever you need.
Before moving your household into your new house, you should take care of some other issues. You won't like any surprises for sure?
Our agents get involved in the whole process as opposed to most real estate agents. That's why they belong to the American European Real Estate Group.
Contact us now for any help you might need.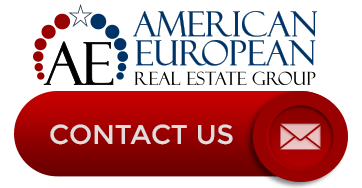 Feel free to leave your comments on this blog.
---
If you like this blog, connect with me on Google+ or subscribe to our newsletter by clicking the banner below.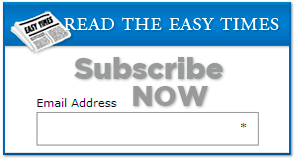 I DO want to remind our readers that we appreciate any referrals you can send us. Please also remember the American European real estate Group's agents when you refer a real estate agent. We appreciate your business.