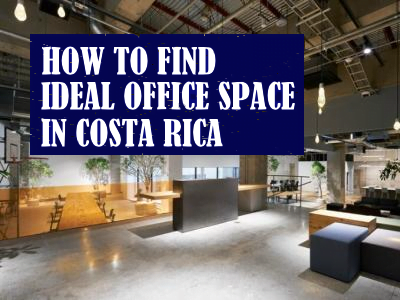 Are you planning to move your company abroad and will need office space in Costa Rica? Moving your business to another country is a big step. It is essential for your business to find a balance between affordability and the perfect premises. How can you make that decision? Only by getting all the facts and with the right assistance.
There are many details involved with the selection of office space in Costa Rica. Accessibility, for example, is something you might not think important unless you are aware of the traffic jams and parking problems.
Also, your time to be looking for and selecting the right office space in Costa Rica is probably limited. Therefore it is crucial to make your search an organized one and with the right assistance. While not every point will be relevant to your business, you may need to compromise on a few areas. Talk to our commercial property expert Reinaldo Zelaya to have a look at your options before making any decisions.
What is your specialty?
For many companies, office space is just a simple office suite with a reception desk and a few offices. For others, it is quite the contrary and they have their own specifications. Let's go through some options, so you have a better understanding of what information to give your real estate agent for a better selection.
Traditional office space
Most companies need just that: a simple and functional traditional office space. Think law firms, accounting companies, import/export businesses, or real estate companies. This office space needs a reception desk, a certain amount of private offices, a conference room, and a large open space for the rest of the staff.
Technology – Creative space
These commercial office spaces are the trend for architects, designers, public relations, marketing, internet firms, and others that need lots of open spaces and high ceilings. At American-European we use these creative spaces for our article and essay writing or just hire Essayontime when we get swamped with too many writing requests.
Call center space
A call center or sportsbook needs large open areas to fit custom-made. You might get lucky and find an office space that is already set up as a call center and is ready for you to move in.
Office center or free trade zone
Is there any reason for you to be in a free trade zone, a regular office building, or an office center? Each has its own advantages and disadvantages that may need some more research. Maybe you need your office space to be in a luxury location so you can impress your clients? Being in an office center might have a lot of advantages but you don't want to pay the much higher price for it? In Costa Rica, we can supply any of those office centers, technology spaces, or offices in the free trade zone, depending on space availability.
Location
Due to traffic jams, you have to choose the location for your office space in Costa Rica very carefully. Might moving further out of San Jose be a better solution for you? Do you really want to be in a large corporate center? How good is public transport access and will you need a lot of parking space for your employees? Our agents cover almost every area of the Central Valley, so consider the options well before you pick a location.
Size
Nothing is harder than trying to figure out how much office space in Costa Rica you will need. If you don't know, use this calculator to find out how much space your company needs.
Finished or raw office space
If you are looking for raw office space or "en obra gris" as we call it in Costa Rica, you should probably look at a new building. Some landlords and sellers will give you a Tenant Improvement Allowance or TIA.
Workspaces
How do you want your workspaces to be? Are you looking for open workspaces, team space, or ready-built cubicles? Do you need private offices, shared offices, or a team room? Do you need any meeting spaces such as a meeting room for your clients, a brainstorming room, or a meeting point for your employees?
Office furniture
What type of furniture will you need for your office space in Costa Rica? Will you need to have it custom-built, buy new or used furniture? Or maybe you plan to bring your used office furniture with you? Or maybe you want to rent fully furnished?
Amenities nearby
Your staff will need lunch and you will want to have an office space in Costa Rica that is near restaurants, banks, pharmacies, and a grocery store.
24-hour access
Is your business 24/7? Do you need to access your office space at all times? Many buildings and office centers don't allow it, for security reasons.
Parking
Depending on your type of business, most of your staff will probably have a car. Your employees won't mind having to park their car a block or so away as long as the parking is secure. But your clients will want to park right up front. Most office buildings and office parks in Costa Rica have parking problems, so this can be an important hang-up for you on picking certain locations for your office space in Costa Rica.
Room to expand
Will there be room to expand when you need it? Older office centers might have options to grow all the time. Buildings with the latest technologies and class A locations might never have any. This is a choice you might have to make a purchase or rent more space than you really need.
Price
Last but not least, the price of the office space. Fortunately, our agents can give you compare pricing. Once you know which of the above requirements are important to your firm, we can tell you exactly how much the office space will cost you. You can also give us your budget and we can work the other way around.
On the Costa Rica MLS, you will find office space, for sale as well as for rent. Do you need assistance in selecting the right office space in Costa Rica? Contact Reinaldo Zelaya now.
---
Feel free to leave your comments on this blog. Also, if you like this article, please feel free to share it on your social media.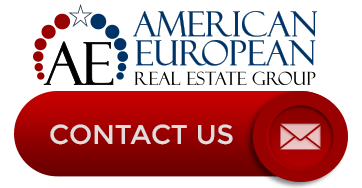 If you like this blog, subscribe to our newsletter by clicking the banner below.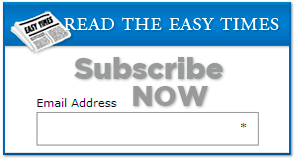 While we're at it, I DO want to remind our readers that we appreciate any referrals you can send us. Finally, please remember the American-European real estate Group's agents when you refer a friend to a real estate agent because we DO appreciate your business