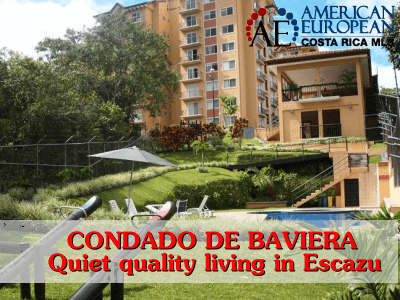 Condominium Condado de Baviera is located in Bello Horizonte on the east side of Escazu, on what is called "la Calle Alemanes" by the locals.
On this street, you'll find several mansions, estates, and luxury homes. Also, there are some very nice communities with controlled access like Vista Alegre and La Suiza.
Condominium Condado de Baviera has a total of 64 condos and consists of two towers of 8 stories each. Each tower has 32 condos, 4 on each floor. Each building has an elevator and a fire escape on each side of the building.
In today's' market, a condo this size is offered by developers in the area at a much higher sales price. This is why you should look at our inventory of property in Condominium Condado de Baviera before you purchase anything new from a developer.
For the same reason, if you plan to use your retirement funds or your savings to purchase a condo in Escazu as an investment, you will find that in Condado de Baviera you will get a much better ROI.
The first thing that is obvious when visiting
the residential complex
is that access to its two towers is controlled by a single gateway where a security officer provides security 24 hours. The outstanding design of the buildings is rectangular, only altered by decorative balconies with wrought iron railings. On the inside, the condos have walls and ceilings of gypsum and concrete blast walls 12 cm in the remaining areas (in wet areas such as bathrooms, kitchen, and laundry room). 
Size of the condos
Condominium Condado de Baviera offers two sizes of condos, the regular 2-bedroom & two bath units that are 80 m2 and the 8 penthouses that have a mezzanine and therefore are 110 m2. There is a total of 130 parking spots, so some condos have 1 parking and others have 2 parking spots, depending on how many the first owners purchased. The parking spots are all titled. So for example, if a condo owner has 1 condo plus two parking spots, he will have 3 titles. There is plenty of visitors' parking available.
Location of Condado de Baviera
Condado de Baviera is located on a very quiet street in Bello Horizonte de Escazu, making it easily accessible for anyone. In less than a 5 minutes' drive, you can get to 4 major supermarkets, several banks, and other shopping you might need. The CIMA hospital is only 10 minutes away and getting to San Jose or any major highway is a question of minutes.
If you like to go to the beach, the good news is that Condado de Baviera is located only minutes from the highway that will take you to the Central Pacific beaches in just over an hour's drive.
The weather
Condado de Baviera condominium receives the winds from the eastern suburbs of San Jose and is therefore in the cooler part of Escazu. Bello Horizonte offers year-round temperatures of between 70 and 85º.
Only during the windy months of December and January, you might need a jacket or a sweater during the evenings. Most condominiums in Condado de Baviera do not have A/C as it never gets hot enough, but the ducts to install A/C is between the laundry room and the living room, so anyone who likes to be cooler can have a unit installed for very little money.
The condos
All condos in Condado de Baviera were designed by the developer with the option of turning one end of the L-shaped living room into a third bedroom but since this would make the living room a  bit small, most units only have 2 bedrooms and two baths.
The L-shaped living room (the study or a TV room) can be used as a 3rd bedroom. Others have eliminated the wall that separates the living room and the corridor for an even more spacious feeling. The brightness and spaciousness caused by the large windows in the living room should be noted. Most condos have laminated floors in the social areas as well as in the bedrooms and the wet areas (bathrooms, kitchen, and laundry room), the floors are ceramic.
The window frames and internal accesses were made from PVC profiles, while the doors and solid wood baseboards. The balconies are small but large enough for two chairs and a small table.
Security and administration
The elegant entrance has a spacious Spanish colonial guardhouse. Visitors have to pass a double security gate with an electrical barrier, controlled by the security guard. The community is fully fenced and gated, with only one entrance and exit. Guardsman the guardhouse 24-7 and go from there on foot to do the rounds through the community. The cost of the monthly condo fee changes twice a year, like in most condominiums, so at the time of purchase, check how much the condo fee is.
See our video that shows well how Condominio Condado de Baviera looks like:
Not only is the security an important part of a community like Condado de Baviera. The administration will always make sure the whole community looks nice. You are able to leave your condo alone for months in a row. There are many foreigners who own a condo in Condado de Baviera and use their unit only once in a while, which shows how secure this condominium is.
HOA fees and Services
The condominium enjoys underground power cabling, a power plant, a water pump, and the treatment plant for wastewater. Buildings also have to fire alarm systems, emergency stairs, and elevator. The monthly condo fee includes maintenance of the common areas as well as the 24-hour security.
The common areas
Homeowners and tenants and use the fantastic common area for their leisure. The location near the creek on the east side of the condominium allows for undisturbed use. The social areas offer:
Large gazebo for social activities with a bbq for common use.
Areas for use by homeowners.
Gym, a large swimming pool.
Large swimming pool.
Gardens and a playground.
The developer
Real Estate developer Grupo Condado built Condominium Condado de Baviera between 2005 and 2006. This is a large development group who also developed well-known condominiums like
San Jose – Condado del Palacio
Escazu – Condado del Country
Sabana – Condado del Parque
Grupo Condado is a fusion of two important development companies Constructora DECISA  y Grupo Constructor Nueva Era. Before you purchase a condo from a developer, use our developer quiz to see if you are making the right decision. Planning of buying or renting in Condominium Condado de Baviera, contact us now.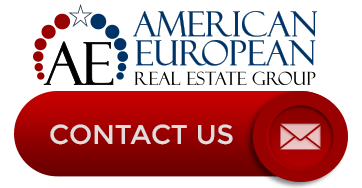 Feel free to leave your comments on this blog.
---
If you like this blog, connect with me on Google+ or subscribe to our newsletter by clicking the banner below.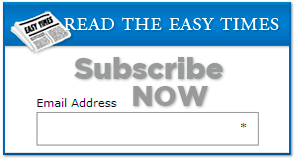 While we're at it, I DO want to remind our readers that we appreciate any referrals you can send us. Finally, please remember the American-European real estate Group's agents when you refer a real estate agent. Because we DO appreciate your business.