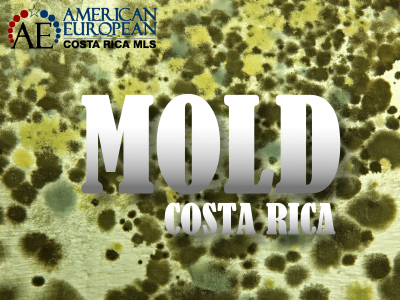 Recently, we had a home inspection rejected by a buyer because of a mold issue. I was as surprised as the seller was, because it is quite common to have mold in Costa Rican homes. Especially in the rainy season!
In this particular case, the mold was around the gutter's downspout, two stories up from the unit we were selling. The condo administration was not ready to do anything about it, because we're in the middle of the rainy season.
A couple of weeks ago, I received an email from someone who wanted to move to Costa Rica but he needed to be in a dry area. I checked online and found out that almost every part of Costa Rica has humidity anywhere between 75 – 85%. Only in Guanacaste, you get away with around 60%. Countries like Nicaragua, Mexico and Ecuador are a little bit drier, but only by 5 – 10%.
It rains in Costa Rica
You might not know it, but it rains quite a bit in Costa Rica. During the rainy season, we get a lot of rain. And rain causes mold in Costa Rican homes.
When it rains, it pours. The rain is the reason we have rain forest in Costa Rica. The rain keeps it all green and beautiful. Homes tend to get quite wet during the rainy season; it is very common to have some mold in Costa Rican homes.
It kind of starts raining a bit in June and we can get some more in August. Then, we'll have even more in September and most in October and November. Then the winds start and we get into summertime, when we rarely get any rain at all.
Architecture
Because of all the rain, architects in Costa Rica usually use a lot of cross ventilation in their design to keep away the mold in Costa Rican homes. You will find shutter windows in almost every room of a house. This will give you a chance to ventilate easily when needed.
Construction materials used in homes are usually those that dry fast and do not soak up humidity. For that reason you will find very little wall to wall carpeting and wall paper used in construction in Costa Rica.
Dehumidifiers
Once you live in Costa Rica, you will find out pretty quickly that all enclosed spaces, like closets and storage areas, will fill up with mold. In my house, we use dehumidifiers. It stops your shoes from becoming all green. Your bed sheets will not smell moldy either. Your towels, dresses and underwear will all smell bad if you don't use a dehumidifier during the rainy season.
Asthma and sinusitis
Lots of residents in Costa Rica have respiratory infections during the rainy season. Especially children are reported to have respiratory problems. The National Children Hospital (HNN) reported that more than 28% of children under 15 suffer from this disease (more than 500,000), double the number of neighboring countries like Nicaragua or Honduras. Costa Rica is the country with the highest prevalence of asthma in the world in children between the ages of six and seven, with 32.1%.
I am one of those with sinus problems. Dr. Max Guth fixed my sinusitis by applying Endoscopic Sinus Surgery. But I still need to clean up my sinuses during the rainy season with NeilMed Sinus Rinse that I buy in the Allergy and Asthma shop with several stores. Their website also has an interesting blog, if you understand Spanish. They also sell hygrometers and dehumidifiers.
Mold issues
Mold is not usually a problem, unless it is growing indoors. The best way to control mold growth is to control moisture. Roof leaks for example usually generate mold issues.
You can reduce the indoor humidity (to 30-60%) to decrease mold growth by:
Venting bathrooms, dryers and other moisture-generating sources to the outside
Using air conditioners and dehumidifiers
Increasing ventilation
Using exhaust fans whenever cooking, dish washing and cleaning
Mold Inspection
While it is important to know that property in Costa Rica is sold "as is", a home inspection is always recommended. We recommend that a mold inspection is included in this home inspection. Home Inspector Tom Rosenberger wrote a very interesting article about mold issues for the Tico Times a while ago.
Mold usually forms in "hard to reach" areas of a home. Very few homes in Costa Rica have cellars and crawl spaces. Therefore, most mold problems will appear under the roof and around the gutters and downspouts.
When serious mold problems are reported, your home inspector can probably recommend who and how the mold can be re-mediated. Certified mold specialists do not exist in Costa Rica (yet). I have seen a website by We Kill Mold CR S.A. with a local cell phone number but I have never used them.
Unhealthy
Living in the tropics has its advantages and disadvantages. Rain is one of those. Being able to live with it depends entirely on you. It's all a matter of finding the right property and the right area of Costa Rica and not one that is unhealthy to live on.
To respond to the question "Is mold in Costa Rican homes acceptable": I can say "no, it isn't". But it is a very common problem which is easy to resolve. It is not a plausible reason to walk away from your home purchase in Costa Rica.
Purchase property
When you purchase a property in Costa Rica, make sure the property has a good water run-off.
Especially when the property is under road level, it is very important to have good drainage.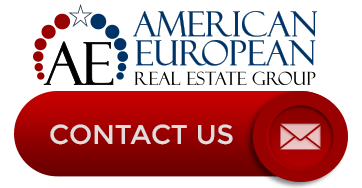 For professional advice on your Costa Rica real estate purchases, contact us now.
Feel free to leave your comments on this blog.
---
If you like this blog, connect with me on Google+ or subscribe to our newsletter by clicking the banner below.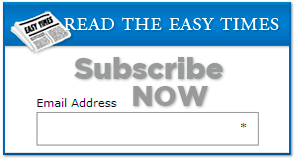 I DO want to remind our readers that we appreciate any referrals you can send us. Please also remember the American European real estate Group's agents when your refer a real estate agent. We appreciate your business