Estimated Reading Time: 7 Minutes
If you plan to be an expat in Costa Rica soon, you'd want to pick one of the destinations near Nature. Costa Rica is a renowned expat-friendly destination famous for its stunning sceneries, beautiful beaches, and hospitable people. It has been claimed that the lifestyle in the region is quite up to the standard most expats expect.
For most expats, their prime interest is to find a destination where they can enjoy their lifestyle. This might include arts, culture, restaurants, religion, and sports. Of course, all will want to be near nature. Why else move to Costa Rica?
As you probably know, President Carlos Alvarado Quesada has shown great ambition in tackling the climate crisis. When visiting any of our nature destinations, you're supporting the protection of biodiversity, the increase, and maintenance of forest coverage, and ecosystem services.
I've been able to come up with 6 top Costa Rican expat destinations near nature. Of course, there are many others, but I feel those 6 destinations cover most of any lifestyle an expat looks for.  What to do in case, while doing your due diligence, you learn that Costa Rica is not for you? Then try other top expat destinations such as Mexico.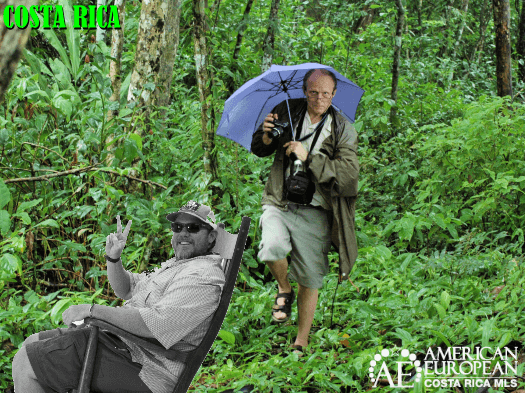 1. Tamarindo
Tamarindo lies in the Guanacaste region situated along the Pacific Ocean, North West of Costa Rica. According to expats we have successfully done business with, the region is famous for the nice beaches and good restaurants offering a variety of delicacies. If you enjoy surfing or water games, this is an ideal destination.
The weather in Tamarindo is perfect for any expat who enjoys outdoor activities, with sunny days characterizing the area even during rainy days.
For those expats who enjoy being near nature, there are several National parks and protected areas to visit:
Do you want to have a look at properties in Tamarindo? Check out those listed by our Tamarindo affiliate, Jogi Gerner.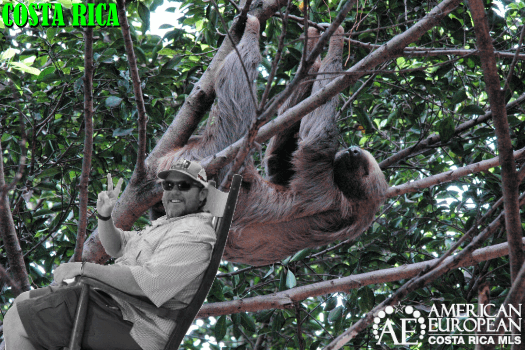 2. Dominical
Dominical is located in the South Pacific region of Costa Rica. This is where the whales mate between December and April. Dominical, and nearby San Isidro del General, offer all you need in this part of the coastal region. There are high-end to middle-class restaurants, health facilities, basic shopping, and banking institutions.
Expats who want to live near nature, have plenty of choices for housing. First, check where the forest reserves and national parks are located, then talk to your real estate broker.
Do you want to have a look at properties in Dominical? Check out those listed by our Dominical affiliate, Daveed Hollander.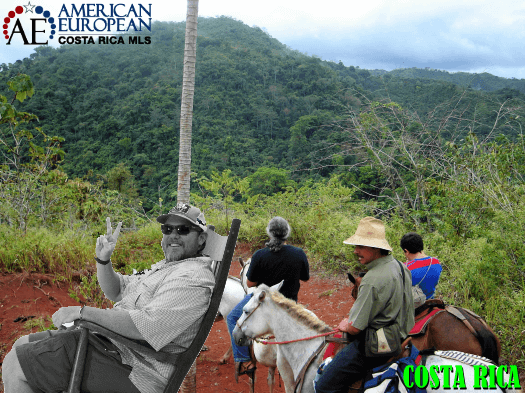 3. Jaco Beach
The town of Jaco offers everything an expat needs to enjoy a good lifestyle. If you don't like the city feel that Jaco offers, there are several great beach towns only minutes from Jaco. Try Playa Hermosa, Herradura Beach, or Esterillos. If you want to be near nature, any of those towns will suit you perfectly.
Have a look at the National parks and forest reserves in the Jaco Beach area. You'll be living really near nature:
Do you want to have a look at properties in Jaco Beach? Check out those listed by our Jaco region affiliate, Brooke Rochester.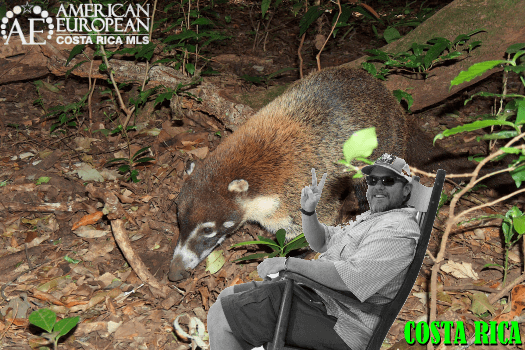 4. La Fortuna
Also, living in the small town of la Fortuna, close to San Carlos, is kind of living in a wildlife refuge.   You'll find most of what you need in La Fortuna itself but you might have to drive to San Carlos for others.
Expats have plenty of outdoor activities besides being near nature.
Check out the National Parks and protected areas in and around La Fortuna:
In addition, you can have a look at properties in La Fortuna. Check out those listed by our Lake Arenal and La Fortuna affiliate, Victor Cordero.
5. The Central Valley
You can live anywhere in the Central Valley, have the lifestyle of your choice and be near nature. Therefore, expat destinations such as Escazu, Atenas, Grecia, and Curridabat are close to an incredible choice of forest reserves. Also, any of these destinations offer all the shopping and medical services you might need. The advantage of living a lifestyle in the Central Valley is that you'll also have art and culture in your own language.
These are your options to be near nature within the Central Valley:
We have agents all over the Central Valley, check them out now. You can just contact the agent in the area of your preference.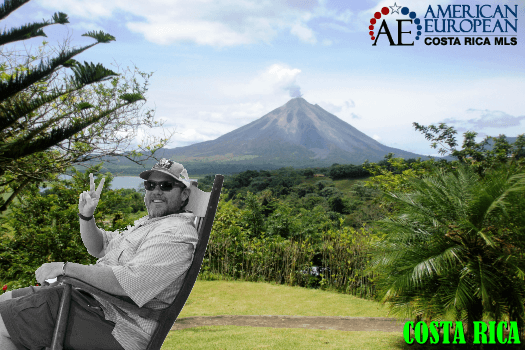 6. Puerto Viejo
On the Caribbean side of the country, you'll find quite a different vibe. The Caribbean region is not for everyone. But if you love white sand beaches, calypso music, reggae, and rice and beans, you're found your home. The main towns around Puerto Viejo are Cahuita, Manzanillo, Playa Cocles, Pala Chiquita, and Puerto Uva.
Also, in the Caribbean coastal area, you will for sure live near nature. There is a great choice of forest reserves:
Do you want to have a look at properties in the Caribbean? Check out those listed by our Caribbean affiliate, Jose Tercero.
Besides, as you probably know, there are more than just these 6 Top Costa Rican Expat Destinations near Nature. But that's for another day. Contact us now for any questions.