Estimated Reading Time: 18 minutes
Finding the right Facebook group when looking for information before moving or living in Costa Rica requires time and effort. However, here you have all the sources together.
I published this blog for the first time in 2016 with 68 groups and pages, and I have now updated it. It's incredible how some groups have grown their members, and others have disappeared. As usual, American European Real Estate MLS  tries to be helpful by making your move to Costa Rica much more comfortable. That's why we'll now give you 84 interesting Facebook pages, all for free.
You can check a wide range of blogs to show you how living in Costa Rica can be very comfortable if you start on the right foot before you buy a house. In addition, using Facebook group pages makes it more and more comfortable to find what you are looking for, make friends, and adjust to your new country by finding people with your interests.
Depending on their topic, some Facebook groups and pages have not had many posts since COVID started. However, I tried to find as many as possible to get all your questions answered by fellow expats. Feel free to contact us for any real estate-related questions you might have. Remember, we are the countrywide real estate specialists, from Coast to Coast, the Right Way!!!
Some Facebook groups cover the whole country, while others cover only a specific area of interest. Have fun!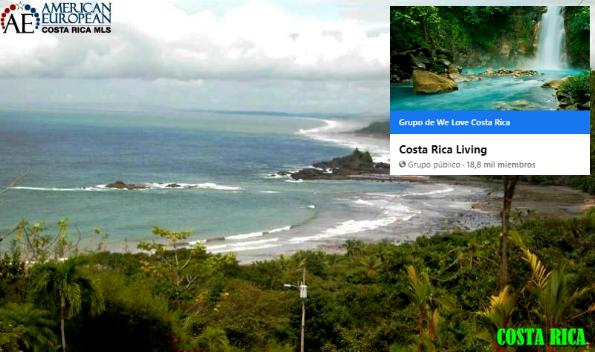 General interest in living in Costa Rica
For people who enjoy sharing good information about Tiquicia and the Pura Vida!
This page is for North Americans to connect, share and expand their knowledge with others who live or want to live here. It is not for advertising or sharing political views.
This group has been created to help anyone planning to visit the country, any 'expat women' already living or planning a move here, have a better understanding of the country and connect
with some like-minded ladies.
This group allows adults to share healthy and affordable living options here. We communicate less expensive dining, housing, vacations, and shopping alternatives.
Moving to Costa Rica
This group is a place to post the most up-to-date information on travel, tourism, flights, etc.
6. ARCR – 1,154 Followers
The Association of Residents of Costa Rica is your retirement, living, and travel source. If you are thinking of moving here, we can help.
Expat communities
Get rid of all your questions and doubts about living in Costa Rica on these Facebook pages. This Facebook group is for expatriates or "expats" and their families who live here. All English-speaking residents and tourists are welcome.
We formed this group to provide a safe and informative space for people living in, moving to, or considering visiting Costa Rica. We intend this group to be a supportive group. A debate is acceptable. Name-calling, bickering, personal attacks, and shoving your beliefs down other people's throats, religious, political, or individual, are not supported. The group encourages pictures of the country, its people and nature, and blog posts as long as you follow the rules.
This group of retirees aims to be in a friendly place. Retirees and expats moving here can share stories, ask for and give advice, and support one another in this group.
This Lake Arenal English Language Facebook group page shares information in a constructive manner about things directly related to the Lake Arenal region (Tilarán, Tronadora, San Luis, and Nuevo Arenal).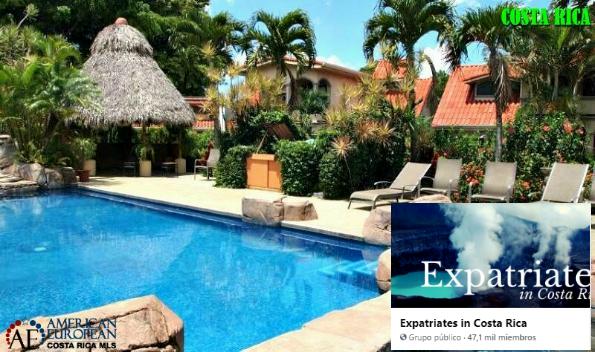 Where Costa Ballenans help each other out and ask local questions. Get local answers. There is friendly advice on anything, lost and found announcements, shared rides, beach parties, and power and water updates.
This group is for people who enjoy sharing positive things about living in the Guanacaste Province.
This group is for ExPats & Locals Living in or thinking of Moving to, hanging out a lot in, or visiting one of the above cities – that SPEAKS some level of ENGLISH. Share your likes, great "finds," deals, experiences, contacts, things for sale, Garage Sales, Venta de Garages, places for rent, and homes for sale.
This page is a Facebook group for expatriates in San Ramon. All members who reside or are interested in San Ramon are welcome.
Do you want to ask questions about Nosara, debate, tell a joke, post a funny photo, or rant and rave? Do it here!
Exciting events are happening in the Nosara Beach community.
Questions and Answers for those living in Grecia. This page is an information Facebook group for English speakers living in Grecia. Posts should be in English. It is ok to offer to sell your items (online garage sale, moving, etc.) or list properties for rent.
This group is for people who enjoy sharing positive things about living in the Guanacaste Province.
This group offers resources, information, and a helping hand to all current ex-pats, people considering a move, and tourists. We will be able to get you headed in the right direction to get you answers. Visa Runs, driver's licenses, residency, banking, and relocating your animals – to name the big ones.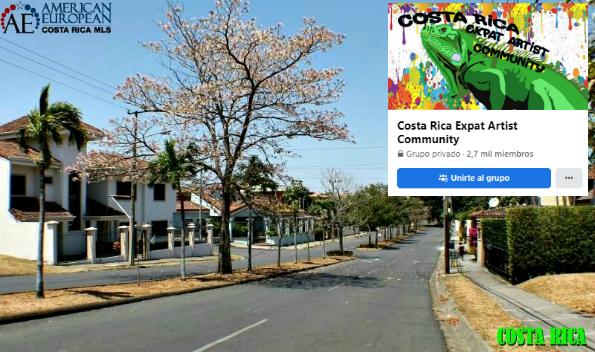 Are you looking to socialize?
Join this Central Pacific Coast Locals Facebook group page to share your Pura Vida spirit with Exciting finds, Fun tours, Interesting photos, Local happenings, Dining Out specials, and Treasures for Sale. Or bounce some Fun ideas back and forth! Anything Pura Vida that will make your amigos happier and put a smile on their faces!
This Facebook is for all of us living and doing business in this beautiful country.
This group is for expats who want to meet other expats in the country. Feel free to ask for advice or help your fellow expats!
Singles in Costa Rica – in Spanish! Learn Spanish, and you'll never be alone again!
The Hash House Harriers is a running club where you join a pack of hounds (runners) to find and follow a marked trail set by the hare or hares (other runners) from start to finish. After the runs/walks and climb, we gather for a bit of social activity known as the On In with COLD BEER, humor, song, and the occasional feast. These events are at members' homes, bars, fields, or parking lots.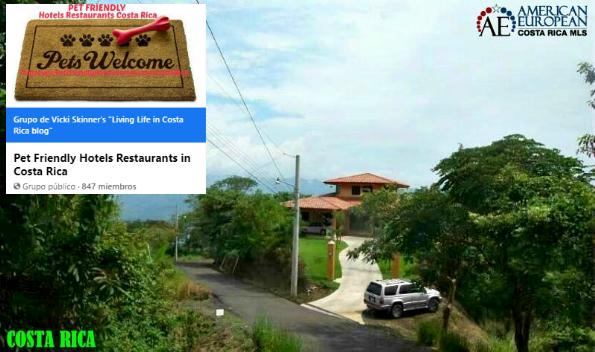 News
The AM Costa Rica is a daily digital English-language news source Monday through Friday.
26. Qcostarica – 2,200 Followers
Q Costa Rica – Your information source on Costa Rica and more in English.
Welcome to The Tico Times on Facebook – a center for a conversation about the news and ideas.
The Costa Rica Star is the leading English-language news website covering Local/National and International news in original Investigative form and aggregated content articles. This Facebook page shares content from all sources globally about the country.
The Costa Rica News (TCRN) is a pro-Costa Rica English Alternative news source for expats and travelers.
Tourism & Explore Facebook pages
Let's explore the country. Discover the best things to do, places to go, and risks to avoid.
Do you know of any Hotels • Restaurants • Cafe's • Businesses, etc., around the country that welcomes your fur family pets?
If you're traveling the country and have a question, this is the place to ask it! We encourage everyone to give their suggestions and recommendations as well.
The admin of this page says: I love riding the buses. Maybe it is like the lore of riding the rails in the U.S. It is easy, fun, and inexpensive. I created photo albums for bus schedules, bus stops, and buses and a file section for PDFs people collect.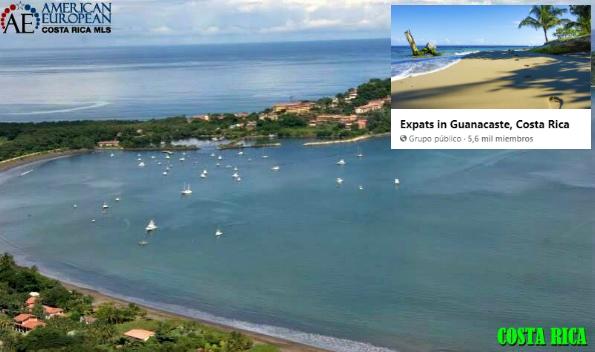 Sports
Info about football games.
All about surfing.
This Facebook group page is for coordinating and communicating about the weekly softball games in Uvita. Join us at 10:30 at the soccer field in Bahia de Uvita every Saturday! All ages and skill levels are welcome!
This Facebook group is here to post pictures and discuss any current affairs related to fishing.
Hobbies
This group is an English language group for anyone interested in ideas and resources for home furnishings, interior design, and building or remodeling a home. Aside from a working list of furniture, fixtures, and construction resources in the country, including those outside the Central Valley/GAM, it's a forum to exchange ideas, share projects, and find inspiration.
This group promotes friendly competition and practice of the Backgammon game. No gambling.
This group focuses on gringos interested in learning more about the trees and plants that grow here. It's a place where we can showcase what we've produced, get tips on care and location, and help each other with plant identification.
A Facebook group where people can share organic gardening tips. Organic pest control techniques that work and help with nutritional deficiencies. Where to buy seeds, and what seeds work?
42. Poker – 428 Members
Community page for poker players who have relocated or are interested in relocating here in the wake of Black Friday.
43. Photography (all Spanish) – 8,600 Members
This group is an educational forum in Spanish about photography, posting unusual photos and photography articles for sale.
This space shares your wildlife encounters in the Monteverde community and surrounding area: San Luis, Cerro Plano, Cañitas, Santa Elena, Los Llanos, and La Lindora.
This Facebook group intends to post pictures, events, and projects for our area in the southern part of the country.
46. Yoga – 3,100 Members
These Facebook pages are for yoga teachers, studio and retreat center owners, vendors, and anyone who practices yoga. The goal for starting this group is to have a place to share information about yoga events etc., in our beautiful country.
47. Birding – 27,000 Members
Costa Rica is a birder paradise with more than 850 species of resident and migrant birds identified. Ask questions about birding hotspots, get help with ID, and post your top photos.
48.  Wildlife  – 10,100 Members
This group is for all animals, invertebrates, and/or Fish being shown in their natural environment.
Where to buy gringo food or certain things?
Welcome to classifieds. A great place to post your items. Feel free to post rentals, sales, items needed, or items you don't need.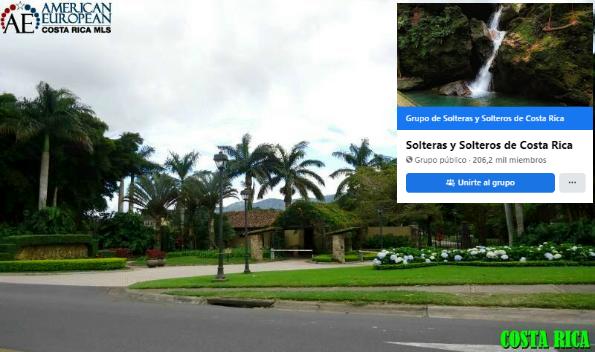 San Ramon Classifieds is a central place for community members to post and browse classified ads. These Facebook pages list items for sale in search of articles, garage/contents sales, apartment/condo/house rentals, real estate, businesses, restaurants, products and services, job postings, etc. All ads should be for San Ramon Centro and the surrounding areas.
Health and Help
This Facebook group is for referrals to personal care providers: hairdressers, spas, massage therapists, physiotherapists, yoga studios, fitness places, and more.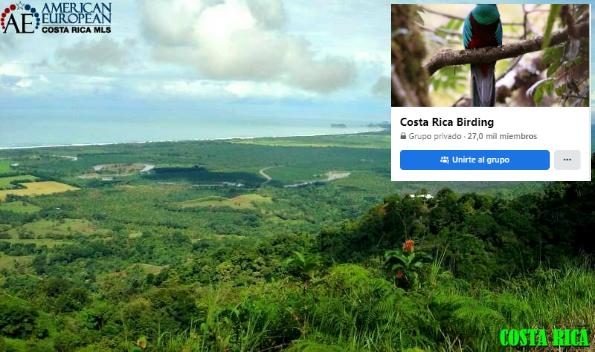 The creators established this Facebook page as a hopeful solution for people looking for a ride anywhere in the country. If you are leaving somewhere and have extra seats available in your vehicle, feel free to post here.
Animal Protection
This group, "Expat Dog Lovers," is for anyone who loves their "best friend" and would like to share with and meet other dog lovers here in "Paraiso"!
54. SASY! – 489 Members
SASY! Stop Animal Suffering Yes is an all-volunteer organization dedicated to eradicating animal abuse and suffering. Your support will help us fund educational programs to promote animal welfare and spay-neuter clinics in low-income barrios and areas with an overpopulation of strays.
Religion
55. IBC – 338 Members
International Baptist Church
Sol de Justicia Church is an English-speaking congregation composed of Expats from North America.
ECF is the heart, hands, and voice of Jesus Christ in Costa Rica's English-speaking community.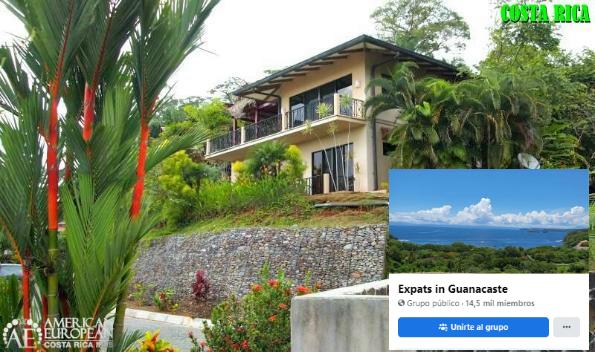 Expat communities
Expats in Guanacaste is a Facebook group designed for foreigners to ask questions and share exciting news, current events, photos, recipes, travel stories, advice, referrals, lifestyle, blog posts, and more about the Guanacaste province, the beaches, and cantons throughout the area.
59. Montezuma – 3,900 Members
This group is the official Facebook group for Montezuma. Join the fun, meet new people and stay connected. Tuanis!
Different nationalities living in Costa Rica
The Dutch in Costa Rica. Where to buy kroketten en frikandellen, en nog veel meer.
61. BelCo (Club Belga – Costarricense) – 112 Members
Social Network for Belgians or those who have any ties with Belgium.
Only for friendly "The Canadian Club" members who live either full-time or seasonally. The club encourages networking and business between fellow Canadians and tries to present ourselves favorably in our host country.
Hier haben sich einige attraktive, tropische und multikulturelle Oasen gebildet, in denen sich Weltenbummler, Pensionäre, Ruhesuchende sowie Individualisten niederlassen und wohlfühlen.
Deutsche oder besser deutschsprachige Leute die hier leben oder mit Costa Rica eng verbunden sind. IM POSITIVEN SINNE: Neuigkeiten, Erfahrungen, Tips und Spaß in deutscher Sprache austauschen.
Music, Ethics, Art, Health, Life & Death, Hypocrisy, Worthy Causes, Nature, Diversity, Food, Religion, Sex, Poetry, Story Submissions, Philosophies, Politics, and lifestyle.
This group is for TEXANS who have or are considering moving here – 276 Members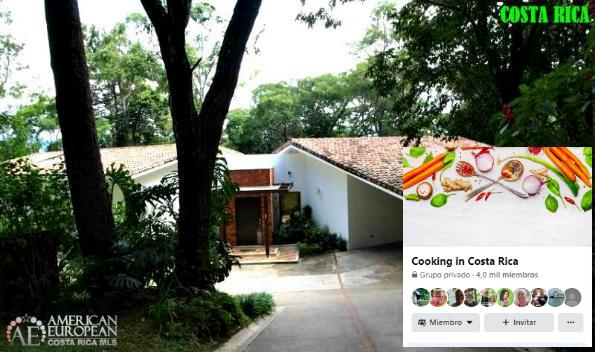 Cooking
This group is dedicated to helping expats cook delicious meals using local and easily accessible ingredients.
Facebook group about bbq – in Spanish.
In Spanish – Grupo para amantes de la parrilla para compartir experiencia, consejos, recetas, etc.
Restaurant Reviews
A place to put your restaurant reviews. No advertising is allowed.
Domestic help
Do you need domestic help or have someone looking for a job as a housekeeper?
U.S. Politics in Costa Rica
An active group of U.S. citizens and committed Democrats living here get together to talk politics, meet fellow Democrats, register absentee voters, and ensure more Democrats in state and federal offices.
Republicans Latam, a political organization, succeeds Republicans Abroad for Americans living and working overseas.
!! WARNING !! This Facebook group is not for anyone who is easily offended. You can't handle someone in your face, Don't join.
This group is a place to post all your Expat U.S. Political Opinions. But, of course, if you have a different opinion, you are welcome to post yours HERE.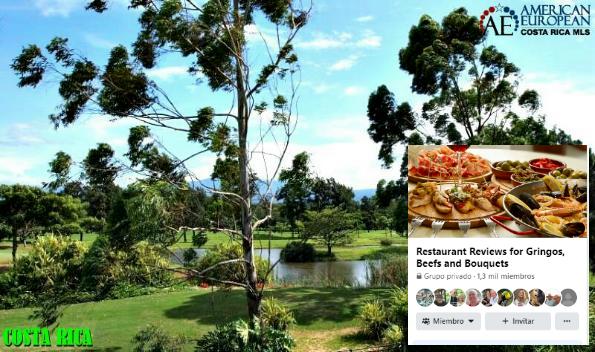 Child care and pregnancy
Are you consciously, emotionally, and physically interested in this topic and prepared for the miracle of pregnancy and birth? Find support and tools for a sacred and beautiful experience for both mother and baby.
Art & Music
Calling all visual and performing artists to join this group and advertise their work, shows, news, and positive information to enjoy your new lifestyle and share it with others.
OPEN GROUP dedicated to PARTY and EVENT announcements in and around Tamarindo. Hopefully, this will become a helpful resource for the locals and International visitors to find the various Fiestas and "Ladies Nights" locations in and around Tamarindo.
Those who created this Facebook group want you to stay informed and keep us informed about the live music scene and events in Surfside, Flamingo, Brasilito, and Potrero.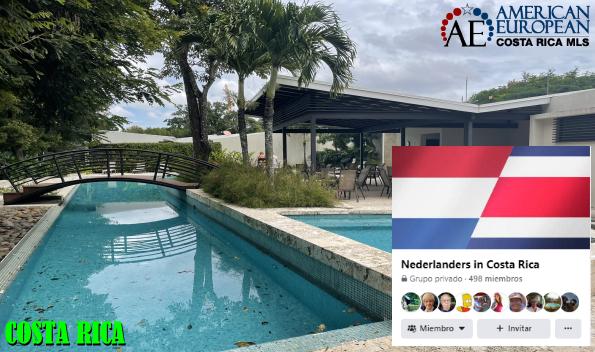 Teachers
This group is a source for expat teachers living and working here. Feel free to share lesson plans and ideas for the classroom and arrange meet-ups.
Long Term Rentals
Very few of our affiliate agents do Long Term Rentals. The long-term is a minimum of 1 year. The short-term rentals are by the week or month. Therefore, here are a few Facebook pages with long-term rentals:
Private LONG TERM rentals in Puerto Viejo. Houses, Rooms, Studios, Vacation rentals > 3 months. No agencies/realtor posts, please.
This group is a source for those looking for a long-term rental in Nosara.
A bulletin board to connect owners and seekers of long-term rental homes. Post what you are looking for here! If you have a house available for rent, post it here!
Our Pages
You can spend hours surfing on our Facebook pages; You'll find properties that are new on the market, bargains and fire sales as well as our weekly blogs; check them out now:
Find Real Estate across the country – listings for sale for homes, businesses, farms, and condos. The largest network of independent brokers nationwide.
GoDutch Realty is a leading real estate office with agents in different areas of the Central Valley. We value the long-term support of our clients and take our job seriously. Additionally, each area that we cover also has its own Facebook:
Follow properties for sale and rent in Atenas
Follow properties for sale and rent in Grecia
Follow properties for sale and rent in Santa Ana
Nous sommes spécialisés dans les secteurs de Atenas, San Mateo, Orotina, Turrubares et La Garita.
More?
Do you know about interesting Facebook groups or pages? If you think it should form part of this list of helpful pages for Expats, please contact us at your convenience.
Used in featured image: Image by Freepik