Buying a car in Costa Rica, bring your old one or buy here is a major decision when you move to Costa Rica. Another option is to use the excellent public transportation system. Learn all you need to bring your car from abroad or buying a car in Costa Rica.
If you will be living in San José and don't have experience driving in Costa Rica, this would be an excellent choice, particularly until you get your bearings.
If you do decide that you want your own vehicle, here are the kinds and brands you should consider, where you should purchase it and some common pitfalls you can avoid. You also need to be informed about the "marchamo" or Costa Rican road tax that can pay between the 3rd week of October until the end of January.
You can check on how much you have to pay for your "marchamo" online.
Buying a Car in Costa Rica or Abroad?
A common misconception among foreigners relocating to Costa Rica is that you will save money by bringing a car here from overseas. There are some big drawbacks to trying this:
You still have to pay the import duties, which is the main reason cars are so much more expensive here. Add insurance and shipping costs to the cost you will pay in the US.
You'll have to go through the process of clearing the car through customs, either yourself (good luck) or with a customs broker (who will obviously charge you).
If you buy a new car from a dealer in the US, the guarantee won't be valid here.
The car may be damaged in shipping or have parts stolen in transit. The insurance you buy may cover this damage but it probably won't. Especially if the damage may have been pre-existing or not related to the handling of the container.
How much taxes will you pay?
Is there some compelling reason you must purchase abroad? Even when you plan to bring your own car, you will pay import tax on your car.
Brand new cars purchased at car dealers in Costa Rica use rates not only applied to the Black Book value of the car but also to the shipping and insurance costs. You can check taxes to be paid on any car and any model on Autovalor. This is the Ministry of Finance Costa Rica – Customs Department website (Spanish only).
New Cars – Considerations
The cost of new cars in Costa Rica run about 30% more than new cars in the U.S. This is more or less the import tax amount. Any difference higher than 30% would be due to higher prices the dealer pays to the factory, model popularity, or because of a better reputation the brand has locally.
Some cars have the same safety features and standard accessories like a car you would buy in the US, some cars are specifically sold on the Latin American market. A few new cars are made specifically for the Costa Rica market with special engine tuning, motor sizes, and suspension. Some brands that aren't very popular in the US, like Suzuki, are excellent choices here. This is due to the relative popularity locally and specific selling points like high clearances and Four Wheel Drive. Some brands that are very well known in the U.S. are not very good choices to buying a car in Costa Rica, even from a dealer.
What to watch for
Financing has improved dramatically in the last several years. Interest rates are higher than in the United States. Read Creditninja's post for info on installment loans. Foreigners who don't have legal residency in Costa Rica or "authorized" income sources may encounter difficulty with financing, regardless of your credit rating.
Check the popularity of the car in the secondary market before buying a car in Costa Rica. The more popular and respected cars will obviously retain their resale value better and will offer more options when you need spare parts.
Check out the dealer's reputation, service center and time they have been in business. Grupo Q, Purdy Motor, Agencia Datsun, EuroAutos, VETRASA & VEINSA all have different reputations for inventories of parts, service, and carry popular brands. Not that you have to stay away from others, but you have to do more research on each one of them before buying.
"New" cars – Most brands only have one authorized dealer, because Costa Rica is a small market. But some makes have dealers that bring in 0 km cars that are "like new". Often these are last year's models that haven't sold in Korea and are shipped here. This isn't to say that they aren't good deals, you just have to read the ads carefully so that you know what you're getting.
Buying from an individual vs. Used Car Dealer
The used car dealer offers several advantages. The principal one being that they are legally bound to offer a 30-day guarantee on the transmission and motor. While a good mechanic will more than likely be able to steer you away from a real lemon, this guarantee is nice to have. Another advantage is that they can offer you financing on the cars they sell. And they'll take your car as a trade-in, saving you the hassle of selling it. Although you will be able to sell your old car for a better price privately.
Another big advantage is that most dealers are direct importers. It's no secret that the roads in Costa Rica are hazardous to the health of your car. An imported car has suffered much less abuse when compared to any car that has circulated in Costa Rica for a few years. This obviously benefits the mechanical condition of the car a great deal. Also, many cars like Hyundai and Kia are coming from Korea, which is a small country with great roads. That means low mileage and generally good overall condition.
There are 2 scenarios where buying a car in Costa Rica from an individual could be better. One case would be buying a 1-owner car from someone who you know is very meticulous about the care and maintenance of their vehicles. Another case may be from someone who is leaving the country and who is desperate to sell the car at any price before they go. If you find a car that is well below market value advertised, be very careful to ascertain why the price is so low. Because normally there is a reason: "if it's too good to be true…"
Cars to buy – What Makes and models are the best for Costa Rica
The 3 most popular brands in Costa Rica are Toyota, Nissan, and Hyundai.  You can't go wrong by sticking with these brands, for several reasons:
Parts are readily available in almost any area of the country.
Parts are generally less expensive than any other brand.
These cars hold their resale value very well.
Mechanics are familiar with these cars and have the necessary equipment for diagnosis and repair.
Suzuki, Mitsubishi, Honda are also good brands that are popular and solid choices. You have much more freedom if you plan to buy a new car from a dealer and drive it into the ground. But it still won't hurt to keep the above factors in mind. For example, Peugeot has entered the market here in a big way and Citroen has been trying to do the same thing.
Economy vs. Power & Gasoline vs. Diesel
You must consider that in November 2011, super unleaded gasoline is at $5.00 a gallon. Diesel costs $4,50 a gallon in Costa Rica. That means DON'T buy a V6 or V8 engine if you can possibly avoid it. For a gasoline engine, most automobiles here are between 1500 and 2000 cc. These motors have enough power to get up and down the mountains. But they won't bankrupt you every time you go to the gas station.
Diesel
If you are driving in rural areas often, or want a car that will withstand the potholes much better, then you will be considering a 4 wheel drive SUV or pickup truck. In this case, a diesel engine will be advisable. The new minivans and SUVs with CRDI or turbo diesel intercooler engines that are 2800 to 3000 cc displacement are excellent choices. You won't see a real difference in acceleration or power and the diesel engine is more efficient than gasoline.
Gasoline engine
However, there are some factors that might lead you to choose a gasoline engine:
•    Off-road usage: If you are regularly going off-road, like to reach a secret surf spot or a remote farm, there are situations where you need the consistency in power that a gasoline engine provides.
•    Infrequent use: If you drive short distances in a rural area or will drive the car infrequently, you might find that the difference in price for a diesel won't be cost effective.  There are many bargains on the market from people trying to unload a gas hog.  At the same time, large cars with diesel engines command a premium price in the market.  If you won't be driving that much you might find that the diesel engine won't pay for itself in the time frame that you will own the car.
Ask your preferred Costa Rica real estate agent for advice to buying a car in Costa Rica and to connect you with the right dealerships. You should look at cars in the same area where you are going to live in Costa Rica. There are also some people who know the local market and speak English, they can help you find the right car for you for a fee. If you think this article is interesting, we have plenty of interesting articles for you every week like for example about the marchamo, which is the annual road tax.
Title transfer
Last but not least, the title transfer. When buying a car in Costa Rica or importing one, you will want the title in your name. Some purchase the car in a corporation or S.A. In any case, you need a notary public – attorney to register a purchase-sale deed. The notary public registers this deed in the National Register so the title is in your name.
Author
Article by Russ Martin. Russ's company has given marketing and web development services for many years. He and his wife Kattia now manage their own business, WheelsCR. WheelsCR assists expats in buying a car in Costa Rica.  We strongly recommend using their services.
---
Feel free to leave your comments on this blog. If you like this article, please feel free to share it on your social media.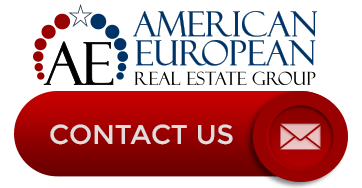 If you like this blog, connect with me on Google+ or subscribe to our newsletter by clicking the banner below.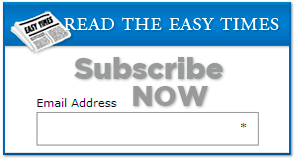 While we're at it, I DO want to remind our readers that we appreciate any referrals you can send us. Finally, please remember the American-European real estate Group's agents when you refer a real estate agent. Because we DO appreciate your business.