You can't sell your house and don't know what to do about it? Lately, I have had too many clients who want to buy Costa Rica real estate. If you're one of them, ready to move to Costa Rica but you can't sell your house, this blog is for you!
The US real estate market and many other real estate markets worldwide have gone to hell. You are one of many to retire to Costa Rica and now you are stuck because you can't sell your house.
You think you can't sell your house quicker and more profitable? Yes, you can, but you need to pay attention. Selling your house is not always as easy as it seems to be.
Why does one house sell in a few days and another one years or even longer? Why are one house or condo sold at a profit and another one with enormous debts left behind? What do you need to do to get your property to closing and move to Costa Rica?
Presentation
Presentation of the property is the answer to these questions. If you can't sell your house, pay attention to the presentation:
in the pictures,
on the internet
to potential buyers is the reason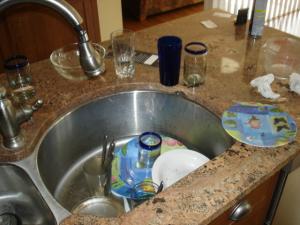 Marketing
Each house is marketable, but you need to know how. I have years of experience in selling homes in Costa Rica. From my experience in digital photography and advertising real estate on the Internet, I can assure you that 90% of the sellers do not make the necessary effort to present their home spic and span. Nor does their real estate agent.
I have always tried to present a property on the internet as best as possible. And I tried to teach my agents too. Realtors generally do not like to spend more than like 10 minutes on listing a house. They don't care to find out as much as they can about the house either. The seller is not really interested to take the time and make the effort to have the property look outstanding.
Were you not trying to look as presentable as possible when having your first date with your boy/girlfriend?
For a home buyer, to be interested in any property, that property has to look "right".
Open or exclusive listing
In Costa Rica, we are used to sellers not worrying about how their home shows. They don't even worry about trying to make it look good. I wish it were different. With an open listing system, it is even harder for an agent to make a seller understand what needs to be done. Most sellers don't really want to do a little work to make a house showable or give it some curb appeal at least.
Are you an average seller in Costa Rica? You just call 20 realtors to list your house. Then if you can't sell your house soon, you list with more agents. Even is the price too high, the agents will take the listing, even if it does not show right. Then, if you still can't sell your house, you call another 20 agents.
A client
A client who I sold a house to years ago called me to list his property; he is looking to move to the beach. Armed with my digital camera, the MLS agreements and lots of energy, I went to my listing appointment.
The house looked beautiful but the dogs had
messed up some doors,
the gate was severely damaged,
the entryway looked awful,
the surroundings of the courtyard were green with moss of the humidity,
and a big part of the front needed a coat of paint.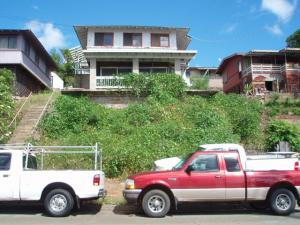 Curb appeal and perfectionism
To make a long story short, I brought in a handyman and asked him to quote the cost. But the seller, even though he was looking for top dollar, did not want to spend $2,700 to make it look "right". This is a house that is supposed to sell just under $1M. What a dream!
ANY house for sale should look picture perfect, but especially a luxury home in Costa Rica for $1M.
"A few small changes can make the difference between an impossible to sell and a marketable house!"
Pictures
This is a simple list for you to go through if you can't sell your house. It's the best way to make sure you get it perfectly right. They are all things you can easily get done, without spending lots of money. You just need to make some effort and interest in doing it right.
Your agent should know what his/her job is when taking the listing. Pictures are better than a thousand words. Make sure your agent takes nice pictures and uses the "right" pictures online. Also, read up on how the agent describes your property. The agent might miss out on the important things that your property has to offer because you forgot to tell him/her. But once you have given your agent all the pertinent information, you should trust that the right information that is important is marketed. Leave the rest to the professionals.
11 Point checklist if you can't sell your house
There are many things you can do to help your real estate agent to sell your property. Do the following alone or with your agent:
1. Look at the neighborhood
Get in your car, drive around the block and park your car in the street. Do not park your car in the garage or on the driveway. Park it where your realtor would park with the potential buyers of your property.
2. From a buyer's perspective
Get out of your car, but before you do, set your mind into thinking you are the buyer now. Only in that way, you can see it from a buyers perspective
3. Curb appeal
Look at the curb appeal of your property. How does the lawn look, how does the hedge look like, the gate, the front door? The first impression is the most important one. I have had buyers not even interested in seeing the property anymore after having a bad first impression.
4. The doorbell
Does the doorbell work? You never ring your doorbell yourself, but your realtor might have to when showing. Make sure it works. If it does not, it shows a buyer there are many more things in bad shape.
5. Access
How is the access to the front door? Do you have to climb over the children's toys, bicycles? Maybe there is very little access because the cars are in the way? Clean it up, get rid of the clutter.
6. The front door
Most people never use their front door, always the back door or the garage door. Make sure the realtor uses the front door with a client and make it look good and accessible. Is your front door in good shape or is the paint just old? It is cheap to paint a front door. Do it!!
7. Pets
Do you have pets? Dog poop everywhere? Make sure you clean that up before every show.
8. Junk in the yard
Make sure all the areas of your home look good and without clutter. Do yourself the favor and get rid of all the stuff you do not want to take when you move before putting your house on the market. Now!!
9. Get lost
Let your realtor do his/her job. Go away, watch TV, read a book, do something, but make yourself invisible. Do not think the buyer is interested in anything you have to say? The buyer is looking at houses and you are interfering with your realtor's job. So say hi and disappear.
10. Baking
If you want to cook cinnamon or do any of those bestseller cooking things like baking a cake so it smells good, feel free to do so.
11. Other important things
But make sure that all the really important things are ok. Open your curtains. Get rid of the clutter. Get rid of oversized furniture that makes the rooms look small. Clean the house. Make sure there no underwear lying around the bed or bathrooms. Pull down the toilet seats. There are a zillion things that make the house look wrong. These are the things that help to sell your house.
The first offer
Your first offer is many times your best offer. It might not be the one that makes you happy. But think hard about that first one. If you can't sell your house then, it's your own fault.
The longer your house sits on the market, the harder it becomes to sell or to get a good price for it. Buyers always know or find out how long a property has been on the market. This will hurt you. So make sure you look at all the above from day one and not after having the property on the market for 2 years.
Finally
And last but not least: price to sell!!
I hope that the above helps you selling your property soon and that we will see you in Costa Rica before the year is over.
Contact us now to see Costa Rica real estate with one of our affiliated real estate agents.
---
Feel free to leave your comments on this blog. If you like this article, please feel free to share it on your social media.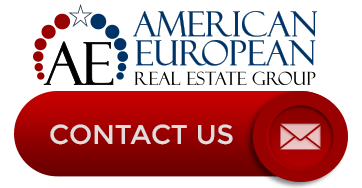 Also, if you like this blog, connect with me on Google+ or subscribe to our newsletter by clicking the banner below.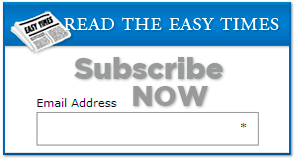 While we're at it, I DO want to remind our readers that we appreciate any referrals you can send us. Finally, please remember the American-European real estate Group's agents when you refer a real estate agent. Because we DO appreciate your business.