Have you fallen in love with a house in Costa Rica, and you can't sell your house? Some want to make an offer on the house here before they have even put their own house back home on the market. Others have tried to sell their house for a while, but nobody bites. If you're one of them, this blog is for you! Here is what to do to make your move happen.
You have done all your homework, and now you have decided to want to live and buy a house in Costa Rica. But, to make a formal offer on this house you fell in love with, you must put down some earnest money. So first, find out how little earnest money you can get away with. The normal earnest money deposit is 10% of the sales price, but the seller might agree on less. Unfortunately, I have seen very few sellers agree on making the earnest money deposit subject to the sale of your house back home. So make sure you won't walk away too easily from this deposit.
Now you have a couple of choices:
sell your own house as quickly as possible, for the best price you can get for it,
talk to your banker and see if they can give you a bridge loan,
sell your own house as a fire sale and take your losses.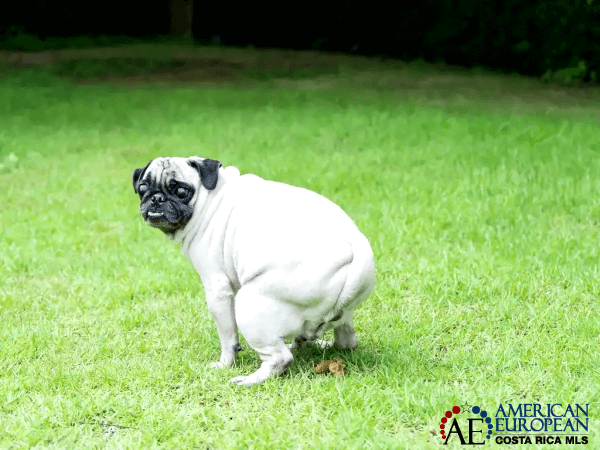 Obviously, the first choice is the best one, so let's attack that one first:
Sell your house first
Pick the right realtor
You probably come from a country where you have many tools to sell a house. You can go FSBO and try to save some bucks. That's okay if you have all the advertising tools you need to make the property look awesome. And count on having to spend a lot of time on marketing, showings, and what will come at you once you have an offer.
First, check for CMA's in your neighborhood on Zillow. Then research which agent works the neighborhood best. Invite a couple of agents for an interview. Once you have all the information, decide if you want to list with a realtor or FSBO.
Marketing
Each house is marketable, but you need to know how. I have years of experience in selling homes in Costa Rica. From my experience in digital photography and advertising real estate on the Internet, I can assure you that 90% of the sellers do not make the necessary effort to present their home spic and span. Nor does their real estate agent; the reason for making sure you choose the right agent.
Realtors generally do not like to spend more than like 10 minutes on listing a house. They don't care to find out as much as they can about the house, and many sellers are not interested in taking the time and making an effort to have the property look outstanding. So work on that.
The property
A client I sold a house to years ago called me to list his property; he was looking to move to the beach. Armed with my digital camera, the MLS agreements, and lots of energy, I went to my listing appointment.
The house looked beautiful, but the dogs had
messed up some doors,
the gate was severely damaged,
the entryway looked awful,
the surroundings of the courtyard were green with moss from the humidity,
and a big part of the front needed a coat of paint.
Curb appeal and perfectionism
I brought in a handyman and asked him to quote the cost. But the seller, even though he was looking for top dollar, did not want to spend $2,700 to make it look "right." This house was supposed to sell for just under $1M. What a dream!
ANY house for sale should look picture perfect, but especially a luxury home in Costa Rica for $1M. I'm sure you're getting the idea.
"A few small changes can make the difference between an impossible-to-sell and a marketable house!"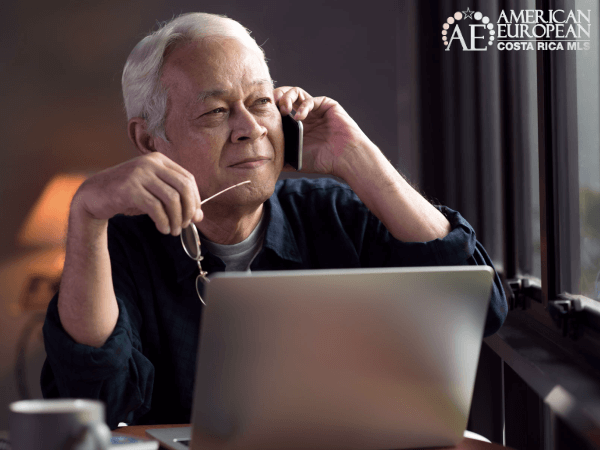 Here is an 11-Point checklist that's easy to follow:
1. Look at the neighborhood
Get in your car, drive around the block, and park in the street. Do not park your car in the garage or on the driveway. Park it where your realtor would park with the potential buyers of your property.
2. From a buyer's perspective
Get out of your car, but before you do, set your mind to thinking you are the buyer now. Only in that way can you see it from a buyer's perspective
3. Curb appeal
Look at the curb appeal of your property. How does the lawn look? How does the hedge look like, the gate, the front door? The first impression is the most important one. After having a bad first impression, buyers might not be interested in seeing the house anymore.
4. The doorbell
Does the doorbell work? You never ring your doorbell yourself, but your realtor might have to when showing. Make sure it works. If it does not function, it shows a buyer many more things are in bad shape.
5. Access
How is the access to the front door? Do you have to climb over the children's toys, bicycles? Maybe there is very little access because the cars are in the way? Clean it up, get rid of the clutter.
6. The front door
Most people never use their front door, always the back door or the garage door. Ensure the realtor uses the front door with a client, making it look good and accessible. Is your front door in good shape, or is the paint just old? It is cheap to paint a front door. Do it!!
7. Pets
Do you have pets? Dog poop everywhere? Make sure you clean that up before every show.
8. Junk in the yard
Make sure all the areas of your home look good and without clutter. Do yourself a favor and remove all the stuff you do not want to take when you move before putting your house on the market. Now!!
9. Disappear
Let your realtor do his/her job. Go away, watch TV, read a book, do something, but make yourself invisible. Don't think the buyer is interested in anything you have to say. The buyer is looking at houses, and you will interfere with your realtor's job. So say hi and disappear.
10. Baking
If you want to cook cinnamon or do any of those bestseller cooking things like baking a cake so it smells good, feel free to do so.
11. Other important things
But make sure that all the really important things are ok. Open your curtains. Get rid of the clutter. Kick your kids out of bed well ahead of the showing. Get rid of oversized furniture that makes the rooms look small. Clean the house. Make sure there is no underwear lying around the bed or bathrooms. Pull down the toilet seats. There are a zillion things that make the house look wrong. These are the things that help to sell your house at the best price possible.
Talk to your Banker
You probably have enough collateral to get a loan from your bank. Explain to your banker that you will use that money to purchase a house in Costa Rica. Bankers love to make money! When your house sells, you cancel the loan, and you're done.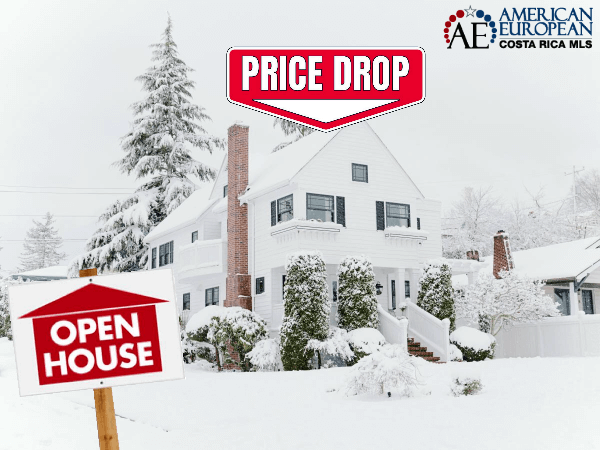 Sell as a Fire Sale
I don't think this needs a lot of explaining. It's pretty simple: look at CMA's and go right under the lowest-priced house in your area.
The first offer
Your first offer is often your best offer. It might not be the one that makes you happy. But think hard about that first one. If you can't sell your house, then it's your own fault.
The longer your house sits on the market, the harder it becomes to sell or get a good price. Buyers always know or find out how long a property has been on the market. This will hurt you. So make sure you look at all the above from day one.