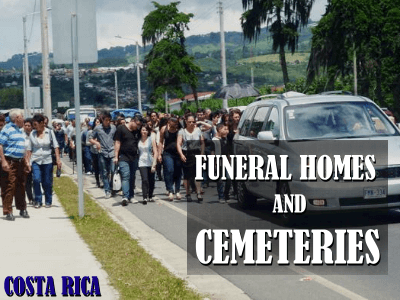 Why does a Costa Rica real estate company publish a blog about Costa Rica funeral homes and cemeteries? Well, because we at American European Real Estate Group not only sell properties.
We relocate and we hold your hand all the way through your due diligence. Our agents not only assist in your search for the perfect property. They will also hold your hand through the closing of the property you are buying (from us).
Then, years later, we will still inform you about everything you need to know. We are there for you and you can always knock on our door. There are lots of testimonials to prove how serious we are about that.
In my past blogs in this series, I have told you about the need for getting yourself a will or testament in Costa Rica, as soon as you have assets in the country. I have also explained about cremation and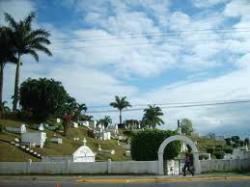 repatriation of the remains.
Today, my blog about funeral homes and cemeteries gives you all the information about funeral homes in Costa Rica and your options for cemeteries. Let's sincerely hope you won't need this information for a long time. But it will be available as soon as a loved one has passed away and you need the information at your fingertips.
If you inherited property from a deceased in Costa Rica, you might find this article interesting too.
The wake and funeral
Costa Rica is primarily Catholic although that is changing. The customs vary by province and by religion. On the Caribbean side of the country, you will find different funeral customs than in Guanacaste for example.
Costa Ricans customarily have the wake at the home of the deceased. And after that, the mourners walk the coffin to the cemetery for the burial. After the funeral, they meet at the house of the deceased and pray the novena. See some other customs of Costa Rica:
In Liberia, Guanacaste, when a person passes away, it is customary to close the street in front of the deceased house with barrels and ropes, to prevent the passage of vehicles. Benches, chairs, and tents are placed in that part of the street for those attending the wake. During the first nine days (novena) the street is again closed off to place the benches for those who will pray in the house of the deceased.
It is very common in some areas that the funeral procession is headed by a cimarrona or musical band and the coffin is taken on shoulders to the cemetery.
During the wake, visitors are served coffee and refreshments like horchata or other natural nonacid beverages and in addition, it offers attendees rice with chicken, arracache, tamal asado and other homemade pastry.
In the area of Los Santos, south of the Central Valley, the death of a neighbor is announced to the villagers with the tolling of the church bells, called the "double". In these villages, it is customary for all the mourners to walk the coffin, usually on a hearse, to the cemetery after the funeral and meet in the house of the deceased to pray the novena.
Funeral Homes
You will easily be able to find funeral homes in Costa Rica by driving around a public cemetery, which is where most of them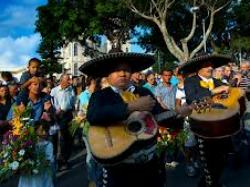 are located.  These funeral homes also offer their services to private cemeteries. If you speak Spanish, you'll have a huge choice of funeral homes to pick from but if you don't, I recommend you use one that has English spoken employees.
Most funeral homes in Costa Rica do not have a website but they are all listed in the Costa Rica Yellow Pages, look for the word "Funerarias"
Only the larger funeral homes in San Jose have a website, here are a few:
Public Cemeteries
There is at least one public cemetery in the city or town you live in and they are administered by the municipality. It is customary for a family to own a plot that fits several family members. Especially in cemeteries in large cities, you'll find buildings as large as a house. Most public cemeteries do not have any space but in others, you can either purchase or even rent for 5 years.
In the Municipality of Escazu, as well as in many other municipalities, you can rent a grave or a tomb. Prices vary from a niche for a single ($77) up to a quadruple ($300) annually. Check out with the municipality you're living when in need of local information on funeral homes and cemeteries.
Private Cemeteries
Most private cemeteries in Costa Rica offer complete funeral services with burial or cremation included.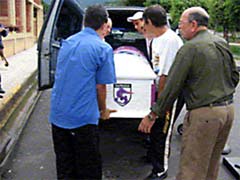 Pet Cemeteries
We are pet-friendly real estate agents, so we also give information on funeral homes and cemeteries for pets: Many veterinarians give burial or cremation services for your pet. Check with your vet. Do not dump your pet in the first canyon that you find.
Special Funerals
Pick a coffin to die for! Costa Ricans and expats are able to request special funerals where any special wishes are fulfilled. There are funeral homes and cemeteries in Costa Rica for every taste or color.
Funeraria del Sur doesn't have a website but they do have a Facebook page so feel free to give them a LIKE. Funeraria del Sur is different. You want to be buried like a king and get yourself a gold color coffin? Or you love your Dalmatian dogs so much you want your coffin to look like one, no problem either. You can just ask and they'll get it organized for you. Funeraria del Sur also does coffins for the overweight, up to 600 LBS.
You can now also have your funeral as a Saprissa fan, one of Costa Rica's largest soccer team, with Funeraria La Auxiliadora.
Inherited property
We expect this information on Costa Rican funeral homes and cemeteries to be useful to you. Do you need to sell a property in Costa Rica that you inherited from the deceased? Then contact us now.
Feel free to leave your comments on this blog. If you like this article, please feel free to share it on your social media.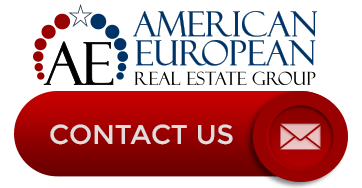 If you like this blog, connect with me on Google+ or subscribe to our newsletter by clicking the banner below.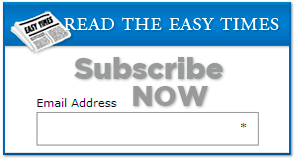 While we're at it, I DO want to remind our readers that we appreciate any referrals you can send us. Finally, please remember the American-European real estate Group's agents when you refer a real estate agent. Because we DO appreciate your business.