Estimated Reading Time: 11 Minutes
The cost of living in Costa Rica makes many retirees consider moving to Costa Rica or any other country. WHY? Because Costa Rica is not an expensive place to live in.
But this cost of living is not as affordable as it used to be. So is it possible to make it more affordable for you? Yes, you can. It's pretty easy to do.
Google the words "Costa Rica cost of living," and get over 77 million results. So it's hard to know where to start your research. You will find articles written more than ten years ago, are they still up to date?
If you're looking for statistics that are up to date, I wish you good luck on your search. We are good at many things in Costa Rica, but statistics is not one of those.
The fact is that Costa Rica is not the country with the lowest cost of living in Latin America. If you're looking for a country where you can spend less on food and your daily expenses, try Nicaragua or Ecuador. There, you can live with less money, but you won't be able to acquire the quality of life you can in Costa Rica.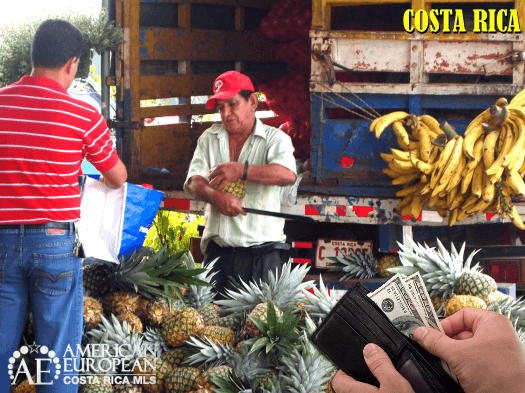 Lifestyle
We all have different lifestyles anyway, and we all have our preferences. Therefore, the cost of living, of course, depends a lot on your lifestyle. For example, do you own a car? Is it a Mercedes, a Toyota, a sedan, an SUV, a new one, or a 15-year-old?
Do you drink? Or wine and dine a lot? Or are you a non-drinking vegetarian? All these details make your cost of living to be in a different category. I'm sure you get it.
A happy ex-pat client wrote a great article about the cost of food in 2019 Costa Rica vs. the United States for us. Of course, some of those prices will have changed by now, but you get a good idea.
BUT, here are a few recommendations for you on how to make the cost of living more affordable: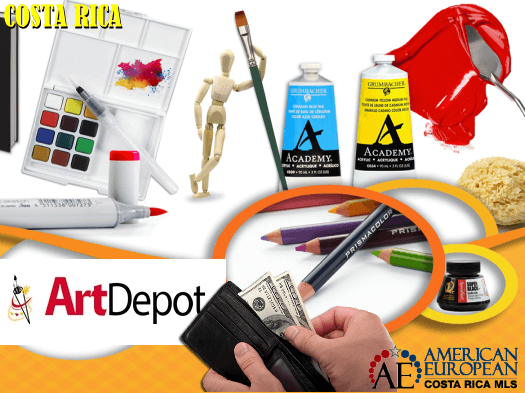 Hobbies
Of course, you have hobbies. Check if your hobbies exist in Costa Rica. If they do, you can probably find the implements and necessary articles in Costa Rica. Let me give you an example:
Client Shirley loves to paint. She and her husband Bob were going to visit our office, so I told them to spend some time checking out the Art Depot to see what they have available. They now have an online store, but it's better to first check the quality in person.
She's looked at paint, bushes, and anything a painter might need. Shirley found the brushes twice as expensive as they are back home in Houston, Texas. I don't know how many brushes Shirley uses per year. If you use little, why bother flying to Houston to buy brushes. But if you're going anyway…
Import taxes are high in Costa Rica, and I'm sure Art Depot's quantities are not that high.  My point is that the Art Depot is giving excellent service to the art community in Costa Rica. Yes, you will have to pay more for the articles that you need for your hobby. But you'll probably always find what you need so that you can order at any time.
Fruits and Vegetables
Fruits and vegetables are dirt cheap in Costa Rica and always fresh. BUT, to purchase at low prices, you'll have to visit the farmer's market in your town or city. Of course, the most expensive place to buy fruits and vegetables is a supermarket. BUT, they might have those foreign fruits and vegetables that you know. For example, if you prefer a kiwi over a mango, you might want to pay all that extra money.
Learn to cook with what you have, and you'll save a lot of money.

Grocery Shopping
Of course, when you walk into a grocery store, you grab a cart and start shopping all that you were used to buying back home. STOP that, please, unless you want to pay triple what you pay for local products. Let's go over a few issues.
Although taxes are high on imported products, that doesn't necessarily mean that locally made products are cheaper than imported ones. For example, labor in Costa Rica is quite expensive due to social security; therefore, products made in other Central American countries might be cheaper. Also, because factories in some countries export such large quantities worldwide, the cost of their packaging might make it more affordable than products made in Costa Rica.
For example, in a Mas X Menos supermarket, locally brewed Imperial beer, which is locally brewed, is almost twice the price of imported beers.
Also, like in other countries, there are a couple of other things to watch:
Grocery stores NEVER lower the prices on the same products, so you have to visit six different stores to shop cheaply.
Different brands will vary the content or weight, so a comparison is difficult. Some stores will label each product with a cost per net content.
Labels in Spanish
Look at similar products made or grown in the area, in Central America, if not in Costa Rica itself. Bring a dictionary or your iPhone to Google the words on the labels. I can assure you that those products with Spanish-only labels are cheaper than those that carry the name in English.
Because of trade treaties, products made in Central America pay fewer taxes and have a much lower transport cost to get them here. Therefore, learn as much Spanish as you can before you move.
Online Comparison
Online grocery shopping on a few supermarket websites gives you a pretty good idea of prices. The larger supermarkets offer online shopping, and you can easily compare the products you are used to and other brand options. Here are some websites that you can use:
Although Walmart owns Mas X Menos, there are differences in prices in some of the products

Liquor, Tobacco, and Perfume
Liquor in Costa Rica is mostly imported unless Fanal produces it. Here is some information about Guaro and Chiliguaro so that you can purchase locally made alcoholic drinks.
When you arrive at the airport (SJO and LIR), you'll have to go through the Duty-Free store, right past customs. The IMAS store is one of the few duty-free stores in the world where you're allowed to shop at arrival. They sell liquor, tobacco, perfume, and others. Although you're allowed 5 liters per person, I always buy 12 p.p., and nobody has ever stopped or charged me. Golfito also has a duty-free liquor store. You can also bring 500 grams of tobacco, 2 kilograms of sweets and chocolates, and the equivalent of $500 worth of merchandise.
You may find cheap liquor offered at the weirdest places all over the country. Be careful, some are contraband, but most are adulterated liquor so that you might end up in a coffin.
Department Stores
You will find the regular department stores such as Aliss, Siman, and La Gloria. For more affordable shopping, check Pequeño Mundo. For cheap clothing and used clothing, look for stores that carry the name "ropa Americana."
Appliances
Kitchen appliances are expensive in Costa Rica and sold in the largest chain stores are Gollo and Importadaora Monge. But you'll also find them in PriceSmart and Walmart. Nonetheless, a trip to the Duty-Free Store in Golfito might be well worth your time.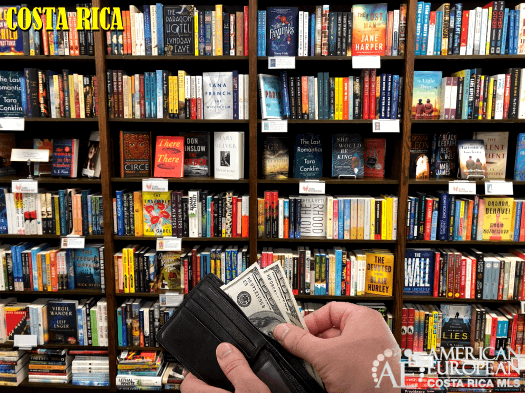 Books
I have bought my books for many years on my annual trips to the States until I found out that books in the English language are cheaper in Costa Rican stores than in the US. Try Libreria International, they have a pretty decent inventory, and they're all over the Central Valley. If you give them the ISDN #, they'll bring it for you in their next order, especially if you have a list for them. And they'll deliver to your home.
For used books, go to Mora Books, downtown San Jose.
Cars and transport
Are you bringing a car or buying one here? The bigger problem is that people often import a vehicle that local mechanics don't know how to fix. So do your due diligence before you import your vehicle. The most used car brands are Toyota and Nissan.
Having a car in Costa Rica is expensive. Import taxes on a vehicle, as well as on the spare parts, are high. So bringing your car will not save you much; you'll have to pay the exact same import tax on it. So it's a tough decision for some.
If you're over 65, you're what we call a Ciudadano de Oro, and all bus trips you make are free. The driver will ask you to show your Dimex (ID card), though.
Uber is an excellent way of transport. Download the app on your phone, and you're rollin'. First, check if there is an Uber service where you will be going. Unfortunately, Uber is still illegal, so that they won't pick you up right at the airport exit. Instead, you'll have to walk to the main road. You can also use the orange cabs at the airport to your hotel, but they're more expensive. The red taxis are old, not comfortable, and many are bad drivers and have a temper.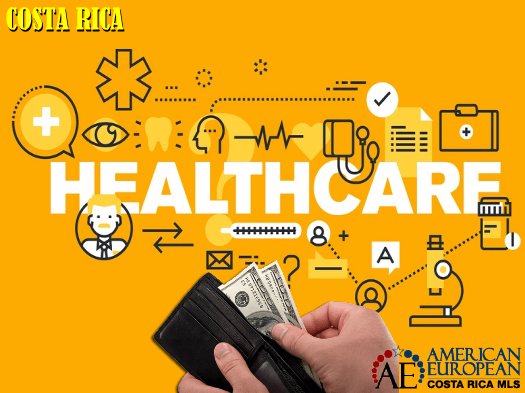 Health Insurance
If you're going to be a legal resident, it's mandatory to get into the Caja social health insurance. Then, on top of that, if you want private health insurance, you can take INS Medical. The monthly cost depends on your age, but they won't accept any pre-existing health problems. There are many international health insurances that you can use in many private hospitals.
If you want to stick to Caja and use private health services when you want to, I recommend you get a discount card at MediSmart.
Order Online
If you plan to shop online, be aware that in Costa Rica, there are lots of scams with online shopping. You might or not receive your order after having made a bank deposit.
So before you start shopping online from a local provider, please first check if they provide it for real.
Don't bring "back home"
If you are looking to lower your cost of living in Costa Rica, make sure you understand you need to adjust:
your lifestyle,
change your eating habits,
the way you cook,
your beer brand,
and get to know a different lifestyle.
Don't bring "back home" with you; leave it there. There is a reason you want to leave the old behind. Think of that while doing this due diligence.
When you move to Costa Rica to retire or start a new life, you should have a hard look at your lifestyle. Then you will probably find out that you have a lot of bad habits that you can quickly leave behind. Adjust your lifestyle to your new life, give it a shot, and you'll find it's a lot cheaper and a lot more fun.
Costa Rica cost of living statistics
I found a great website that will give you all kinds of statistics like the cost of living in Costa Rica, Numbeo. In addition, this website offers lots of different statistics about different countries globally, like property prices, crime, pollution, quality of life, and other interesting data.
Our affiliate agents, who live in the area where you should be doing your due diligence, can help you get all the necessary information. They will point you in the right direction.
Feel free to contact them at your leisure if you'd like to know more than just about the Costa Rica cost of living in each location.