Estimated Reading Time: 4 Minutes
The real estate business is a profitable investment for a lot of people, and it can be for you too! Some real estate investors rake in a lot of money, but this mostly depends on the investment strategies used.
Additionally, it also depends on your location, type of investment, and the real estate agents that you decide to hire.
As the population has grown in Costa Rica, the real estate business has been growing steadily.  More and more people are entering into it to take advantage of its lucrative benefits, especially in vacation rental investments. This type of business is new to many of you. Therefore, this article will provide you with ways in which you can increase your profits from a real estate business opportunity.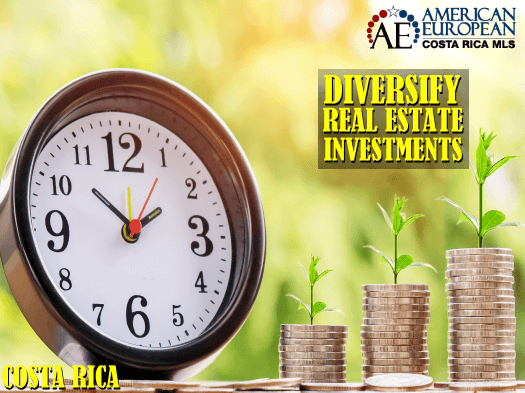 Cover Your Expenses
Keep your overhead expenses low and maximize the time that you spend on generating your real estate revenue. Nowadays, there is no more need for an office to run your business from. As a vacation rental investor, you can run your business from your home office.
For easier and cheap communications with Costa Rica, you can use software such as Skype, Zoom, or MagicJack. Almost everyone in Costa Rica has WhatsApp on his/her phone. This allows you to save on expenses tremendously and run the business much easier.
If you can find a good assistant, who can work from home, he/she can help with administrative tasks when you are too busy helping clients. This will free up your time and allow you to focus more on increasing revenue instead of dealing with minor details all day long!
If you invested in a single-family property, try to keep steady maintenance instead of having to fix everything when it's damaged. Be aware that during the rainy season everything damages much faster than during the dry season!
If you have your own website to advertise your vacation rental listings, you can, with affiliate programs, monetize your marketing strategies. This way, you could earn recurring revenue on real estate listings and from agencies that provide you with long-term benefits.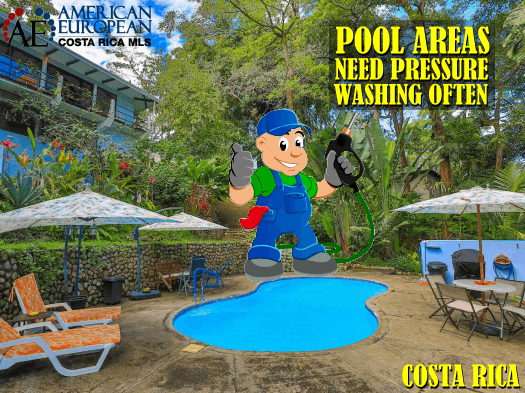 Reduce Taxes
As a real estate investor, you need to pay close attention to the tax implications of your investments to maximize your returns and minimize taxes owed on real estate profits.
If you're from the United States, be aware of the tax implications. You will have to pay income tax in Costa Rica. Talk to your Costa Rican accountant about what Also talk to your US tax expert to have a look at the tax rules for real estate investments abroad. Real estate investors often take advantage of certain provisions in the tax code to defer or reduce taxes payable on income generated from their rental properties until a later date.
A Higher ROI
Real estate's profitability is a function of how much cash you get from the sale. If you can increase that, then your ROI will go up. How? You could possibly rent for a higher price or reduce expenses to make your project more profitable. You can also buy a fire-sale property and try to flip it within months instead of years. Do try to find undervalued properties that are priced below their market value that need a little TLC. That type of fire sale property often allows for a higher ROI in the real estate business.
Instead of renting your property long-term, you should try Airbnb, VRBO, or HomeAway short-term. This will generate a muy higher income and if done right a much higher ROI.
Choose Safer Investment Strategies
The real estate business can be a risky investment and diversifying your portfolio will lower the risk of losing money on one type of property. An income property investment can be very time-consuming. Spread your investments out over several areas of Costa Rica for a safer investment.
Try to invest within a one-hour drive from any of the two international airports that we have. Also, try to cover several niche markets such as long-term and short-term rentals. A great investment that needs less attention is long-term rentals 10 – 15 from the beach. Those are less demanding and always a great market due to a shortage of long-term rentals.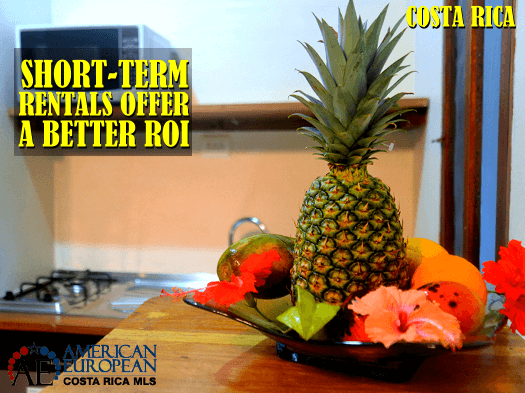 Invest In Yourself
In the real estate industry, the more you learn, the better your chances are of achieving success. You can invest in books, courses at universities, or even online seminars to stay on top of things. Obtaining experience is worth investing time and money in! So read everything there is about real estate in Costa Rica. I recommend you read as many blogs on our website as possible. Another great recommendation is the GoDutch blogs.
You can also look for mentors who have been successful before. You'll find the good ones online!
The Costa Rican real estate market is thriving in today's economy. But there are plenty of ways you can also fail if you're not careful. Following the best practices in this industry will allow your real estate business to thrive while lowering risk and increasing profitability. Diversify across different markets, property types, and investment strategies. But this should include investing in yourself by continuously learning new skill sets needed for success in this industry.
Are you looking for an investment property in Costa Rica? Then contact us now for professional assistance.