After seeing and hearing about Walmart when I was at home near Sabana, felt I just have to write about supermarkets in Costa Rica and particularly grocery shopping in Costa Rica. There are so many myths and strange ideas here.
Maybe it is my partly Scottish blood coming out but I hate to pay more than necessary. It is surprising many locals just don't even compare prices.
Walmart supermarkets in Costa Rica have lots of discounts but are still higher priced. They mention over 4000 articles discounted in their advertising.
One discount I saw was down to ¢3220 in very large print (down from 3254 colones in very small print, which is 1%). The signs cost more than the saving! They are probably fooling many, but do have a good variety and some real discounts.
Another myth is an old establishment Mas por Menos grocery stores that have high prices but has many old customers as they were there first and have good locations. You can get all your main items in Pali supermarkets in Costa Rica which doesn´t give a good service but will save you a lot. Remember, you have to pay for the bags, which is a shock and you even have to bag the groceries yourself.
Common sense tells you the elegant places and convenience stores will have higher prices. Fruit and vegetables in Costa Rica are low priced in the weekend markets which are usually open on Saturday mornings. This is fun and interesting. However, you can even get these prices on certain days in Perimercados probably half of the price of other supermarkets.
I just advise don´t assume and check the supermarkets in Costa Rica for yourself.  Your shopping costs will vary depending on your tastes but don´t assume anything because the place is packed or the item has a discount saying that you are saving money.
I was just in England recently and had to do everything myself. It is a spot the helper or worker. In a large supermarket, I even charged the items at the till (cash register) myself and then swiped my credit card to pay.
You always have to put in your security pin (note the credit system in the Americas is very poor security compared to Europe).
No, there were no security people watching me, just other shoppers shocked at my speed. I was still probably quicker than most till clerks here in Costa Rica.  Of course, there would be a camera nearby like the whole United Kingdom.  I also went to a bank to change dollars. That took approximately two minutes. They don´t ask for an ID or my phone number, I still don't understand why they do both of these in Costa Rica.
I smiled when my brother asked if we have this self-service at the supermarkets in San Jose and other parts of Costa Rica. Oh sorry, I don't know how I missed scanning that bottle of 15-year-old Chivas Regal.
Then we really would have to have high prices!  It is a bit like clients asking why we don´t have lockboxes in Costa Rica real estate sales. Most owners I know like to keep hold of their belongings!
The Author
Barry Ashworth has lived and worked in residential Costa Rica Real Estate around the west side of San Jose, particularly Escazu and Santa Ana. Barry is careful with his and your money! And he makes sure you get a good property deal either purchase or rental. Contact Barry now to show any of his Costa Rica property listings.
---
Feel free to leave your comments on this blog. If you like this article, please feel free to share it on your social media.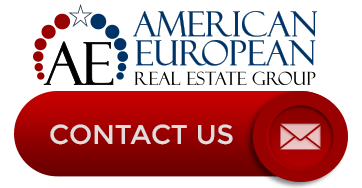 If you like this blog, connect with me on Google+ or subscribe to our newsletter by clicking the banner below.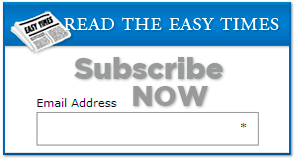 While we're at it, I DO want to remind our readers that we appreciate any referrals you can send us. Finally, please remember the American-European real estate Group's agents when you refer a real estate agent. Because we DO appreciate your business.