What is exactly included in your Costa Rica condo fees or HOA fees?
Costa Rica's living is changing, people travel more than ever. When looking for a vacation home, a retirement home, or a real estate investment, security is more important than it was ever before. Twenty years ago, we were selling only single-family homes. Today 80% of our sales are either condos or homes in gated communities.
The cost of maintenance is not listed by some real estate agents when they advertise a condominium. This is very important information when purchasing a city condo or beach condo in Costa Rica. Of course, everyone wants to know what the property taxes, utilities, and any additional costs like condo fees might be.
A very important advantage of buying a condo is that a lot of things are organized by the condo administration and the Home Owner Association and you will have a lot of extra time on your hands not having to control all those maintenance issues. The most important advantage of buying a condo in Costa Rica is that you will have many amenities that you probably would not have if you would own a single-family home.
Most buyers, do not realize that most parts of the condo fees are usually part of the cost of maintenance on ANY Costa Rica property. Costa Rica condo fees are misunderstood not only by the buyers of a condo in Costa Rica but also by most real estate agents and with the public in general. Why is that? That is because nobody really spends any time thinking about it.
When you own a Costa Rica condo, no matter if it is a nice little 1,000 square feet condo or a luxury condo, you have to pay Costa Rica condo fees.
What do Costa Rica condo fees cover?
But, you do not have to worry about all the following:
Painting the house every 4 – 5 years
Sanding and varnishing most of your window frames, mostly where the sun and rain hit
Clean or pump your septic system every 4 – 5 years
Fixing the roof every now and then
Maintaining your yard and renew your landscaping
Take insurance on your house against earthquakes, fire, and flooding
Maintain your swimming pool
Secured access. Pay 24-hour security guards. You can stop worrying about their days off, their vacation days, and their thirteenth month. They will be replaced when they are sick.
Maintenance of 1/50th share of a condo is generally a lot cheaper than the maintenance of a single-family home. When you are planning to purchase a Costa Rica condo at the beach or in the city, you will see condo fees charges between $100 and $900/month.
Questions you can ask
You should make your decision to purchase based on:
What amenities does the condominium offer?
How many security guards does the community need?
How many units does the condominium have?
Is the cost of potable water included in the condo fee?
Are their elevators – swimming pools – power back up – water back up to maintain?
Most gated communities only charge Costa Rica condo fees to pay for 24-hour security and some have common areas like a swimming pool, a clubhouse, or a tennis court to maintain. No maintenance for the unit will be included in the condo fee.
Our American European real estate agents, from coast to coast, can help you find all the necessary information to make an educated decision on where to purchase. Buy through an American European real estate affiliate and you'll be surprised how easy it is to purchase Costa Rica real estate.
Contact us now to see properties in Costa Rica.
---
Feel free to leave your comments on this blog. If you like this article, please feel free to share it on your social media.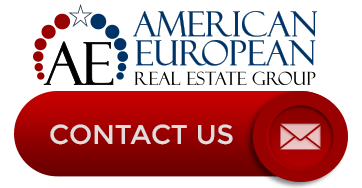 Also, if you like this blog, connect with me on Google+ or subscribe to our newsletter by clicking the banner below.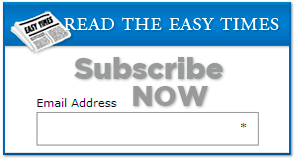 While we're at it, I DO want to remind our readers that we appreciate any referrals you can send us. Finally, please remember the American-European real estate Group's agents when you refer a real estate agent. Because we DO appreciate your business.