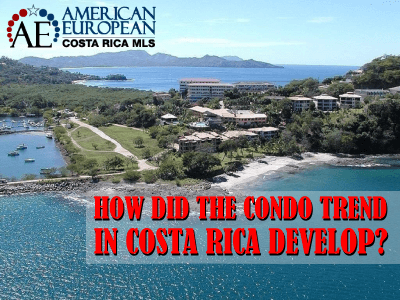 The Costa Rican real estate market has changed tremendously in the last couple of decades. While during the 20th century families in Costa Rica preferred to live in a single family home, now the condo is #1. There are quite a few reasons why the condo trend in Costa Rica developed in only two decades.
When did it all start?
Before the year 2000, there were very few large real estate development companies in Costa Rica. Condominiums were built by small construction companies. These construction companies would buy a small building lot and build 8 or 12 townhouses on the lot, at the most. Almost every condominium built before 2007 in Costa Rica was a small condominium with few houses.
Lifestyle
As you probably know, Costa Ricans are very well educated. What other Latin American countries spend on their army is invested in Costa Rica on education. In earlier generations in Costa Rica, only the husband had a job and the wife would stay at home to take care of the household and the kids.
Now, with the foreign companies offering well-paid jobs to well-educated husband and wife, much higher income is possible for the millennials.
In the United States for example, the change from one earner to two full-time working parents was in the 1970's. In Costa Rica this didn't happen until the 21st century. Suddenly, we had young families with a real good income and good credit. Banks and real estate developers started seeing a huge opportunity.
The condo law
In my opinion, seldom have legislators in Costa Rica looked so well into the future. For some reason, they knew that soon we'd see a condo trend in Costa Rica develop and there would be a need to regulate. The condominium law 7933, Ley Reguladora de la Propiedad en Condominio, was created in October 1999.
Foreign companies
Intel and some other large foreign companies got installed in 1998 after the Free Trade Zone regime was made possible by law 7210. In 2015, Free Trade Zones have generated 82 thousand direct jobs and 43 thousand indirect jobs. The combination of these facts changed the way of living for many Ticos, mostly the millennials. The result was a condo trend in Costa Rica.
Condo buildings
Apartment buildings were not customary in Costa Rica during the 20th century. Ticos had never had the chance to live in a condo. Zoning didn't exist until 2004 in most municipalities. For lack of regulation there was no difference between low and high density and condos could be built almost everywhere.
There were very few condo buildings in the Central Valley before 2007. Most were not higher than 5 stories, due to earthquakes. There was no urge for space saving since property prices were still low in Costa Rica.
The condo trend in Costa Rica
The real estate boom in the United States changed all that. More North Americans than ever "discovered" Costa Rica as a beautiful place for their vacations or to retire to. Foreign real estate developers understood the need for condominiums for the foreign clients and we started to see the first condo buildings and gated communities in the Central Valley and Pacific beach areas.
After 2007, we found ourselves with many more engineers and architects. Many started their own construction companies. Now they saw an interesting market for the millennials, as now with so many two earners, mortgages came readily available. Only a decade after the approval of the condominium law, we find condominiums and gated communities in areas where land prices are high.
Security issues?
Yes, we definitely have security issues in Costa Rica. That's probably the biggest reason we have condos and gated communities in Costa Rica. We have very few home invasions but there is a lot of petty thievery. The thieves are usually after fat screen TV's, CD players, tools and other equipment that is easy to sell.
In the city
Only certain areas of the Central Valley have condos. This has mostly to do with the zoning and security. You will find most city condos in buildings of 7 stories or higher, see our city condo inventory. In Costa Rica, townhouses in a gated community are also called condominiums. For this reason, you can find townhouses on our inventory.
At the beach
The condo trend in Costa Rica beach areas started to develop during the world-wide real estate boom of 2006 – 2008. A condo at the beach in Costa Rica is a perfect vacation home solution for those who either like to take their beach vacations or purchase as a vacation rental investment. Check for beach condos on our inventory.
Banks
In today's market, construction companies can get a construction loan from a bank easily. Costa Rican banks now see a lucrative future in construction, much different than a couple of decades ago. If a construction company can pre-sell 60% by getting earnest money from a buyer, the bank will give them a construction loan. At the same time, the bank will pre-qualify the real estate development and a mortgage is much quicker for buyers with legal residency. Non-residents have still difficulties getting a mortgage in Costa Rica.
No more single family homes?
Single family homes do not sell as much anymore as they used to. Condos have a lot of advantages for the local home buyer as well as the foreign investor. Of course there will always be buyers interested in the privacy of a single family home and are maybe not so interested in the amenities you will find in a condominium. I suspect the condo trend will move more towards mixed development in the Central Valley, where you can purchase a condominium in a complex that has also commercial zoning.  There will always be a great niche market for luxury homes in the beach areas as well as in the Central Valley, but mostly in gated communities.
If you need any professional assistance in your condo purchase, in the city or at the beach, feel free to contact us now.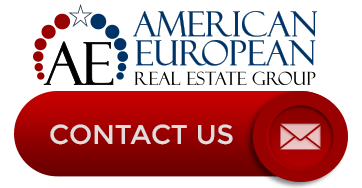 Feel free to leave your comments on this blog.
---
If you like this blog, connect with me on Google+ or subscribe to our newsletter by clicking the banner below.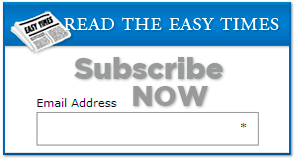 I DO want to remind our readers that we appreciate any referrals you can send us. Please also remember the American European real estate Group's agents when your refer a real estate agent. We appreciate your business.