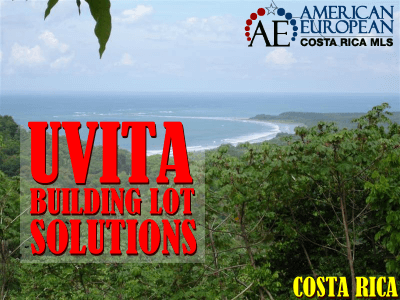 Have you been looking for a luxury home for sale in Uvita in the South Pacific zone of Costa Rica? Unfortunately, you cannot find a luxury home that fits your requirements. No worries, there are plenty of options for you. We can assist you in finding the perfect Uvita building lot for custom building your luxury home. I'm sure you will love the Uvita building lot options, starting at just under $60K, that we can give you.
Why Uvita?
Uvita is a small town in the South Pacific zone of Costa Rica, only a little over 10 miles south of Dominical. It's the perfect place to live if you like tropical temperatures and an unspoiled atmosphere. Uvita is only a stone throw away from the Ballena Marine National Park.
You will have plenty of opportunity to enjoy fine dining, but you can also go native very easily. There is an amazing amount of things to do in the Uvita and Dominical area, so there is no need to get bored ever.
If you are a beach person, Playa Uvita is a white sand beach and it is perfect for swimming and surfing. There are many benefits to living in Uvita, such as healthcare facilities, schools, a golf course and there is lots of multi-cultural character.
Luxury homes
Uvita is the perfect location to own a luxury beach home, but there is usually very little inventory. Guess why? Everyone loves it so much, they don't want to sell. So what's left if you want to live in a top location in the South Pacific like Uvita? Buy an Uvita building lots and custom build your own.
Gated community
Uvita is a perfect location to build your dream luxury home as you have a great choice of gated communities in the area, to name a few:
Altos de Colonia
Tierra Pacifica Verde
Whales Tail Estates
Las Vistas de Hermosa
Living in a gated community has its advantages and disadvantages. Ask our agent about the details of the community before you purchase. Is there a legal water supply? Are all the amenities available? How much is the HOA fee and is it a legal HOA? Can you see the bylaws? Learn all you can about the community before making your final purchase.
Not in a community
Whales Tail views, ocean views, jungle views, mountain views, it's all your choice. Maybe you don't want to live in a gated community? You don't' want to pay monthly HOA fees? The security of your future home and belongings are not much of an issue for you?
Whale's Tail
Once in a while you will find an Uvita building lot with a view of the whale's tail, if you enjoy magnificent ocean views. Another option you have is to look for an Uvita building lot that is a short walk to the beach. Talk to our agent Daveed Hollander or someone on his team, they will check their inventory for you if you don't find what you are looking for on the MLS.
Spectacular views
The higher up you go the more spectacular the views are. You'll find some incredible building lots at 1,400 feet elevation or even higher, some of them surrounded by rain forest. Of course this will put you further away from the beach and sometimes access is also a bit more difficult.
Some of the most impressive views you can get around Uvita are the Marino Ballena National Park, Three Sisters Island, Ballena Island and Caño Island views, ask our agent about them.
Waterfall property
Waterfall property is getting scarce now. If you like the view of a waterfall, talk to your agent, maybe you will get lucky and the agent can find a spectacular one for you on inventory.
Investment
Are you thinking of investing in a Uvita building lot now so you can build when you are ready to retire? Use your retirement funds like 401 (k) or IRA to invest in land now. Ask our agent which community to location to purchase so your retirement money is safe. We also have some great commercial lots on inventory.
Due diligence
Before you close on any Uvita building lot, check if the utilities are accessible. You cannot get a building permit from the engineering department of the Municipality without a water letter. Please do your due diligence before you close. It is also very recommendable you hire a surveyor to check the boundaries before closing.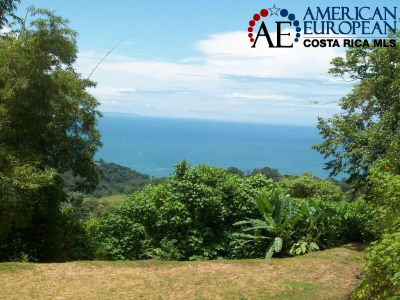 We recommend you buy an Uvita building lot with great care. Describe as best as you can what kind of lifestyle you are looking for, what kind of home you're looking to build in the future. Then contact us, so we can assist you in the best manner possible.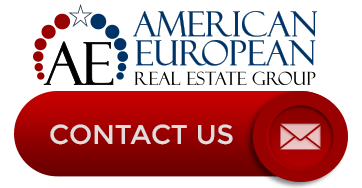 Feel free to leave your comments on this blog.
---
If you like this blog, connect with me on Google+ or subscribe to our newsletter by clicking the banner below.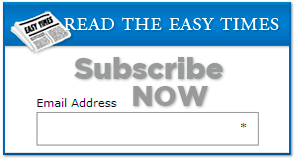 I DO want to remind our readers that we appreciate any referrals you can send us. Please also remember the American European real estate Group's agents when your refer a real estate agent. We appreciate your business.