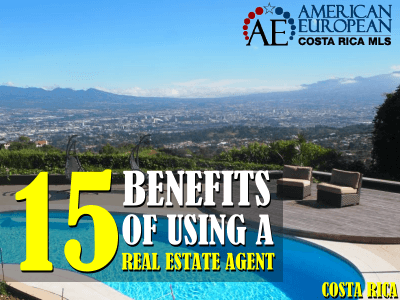 Some home sellers have several reasons why they sell their home on their own. They're under the impression that an FSBO (for sale by owner) list will benefit them financially because when using a real estate agent they don't have to pay a commission.
On the other hand, some of them feel that it's not really hard to sell a home especially if they feel that their home is prime for the selling.
When you are in a hot market, you might have buyer's standing in line around the block. In other countries, homes tend to sell in just a few days, depending on how hot the market is. In Costa Rica, this has not happened since the only real estate boom we have seen from 2005 – 2007.
Since then, selling a home quickly depends on a lot of details that are involved
the price,
the location,
the curb appeal,
the condition of the home,
the legal condition of the home
financing
the buyer's requirements
and many other details.
To show you the benefits of using a real estate agent when selling a home, we have asked Thomas Jepsen of ContractorQuotes.us permission to use their incredibly well-done infographic.

Why Hire a Real Estate Agent
Here are the benefits of using a real estate agent that will convince you to hire one:
They'll take the emotion out of the sale.
Emotions can get in the way especially if you've been living in your home for decades. This is why you're more than likely to overprice your home if you price it yourself. This can lead to a house that sits on the market for a very long time.
On that note, using a real estate agent can help you price your home by finding that sweet spot for you and your potential buyers. This is the price that makes sense both for you and your potential buyers. A lot of people fail to see that it is advantageous to price the house right, rather than too high, as people will become suspicious of a house that sits on the market for a long time.
They're up to date.
First of all, they're updated with the latest trends in the real estate market. They're also updated with the latest selling techniques.
They can sell your home for top dollar.
By using a real estate agent that is experienced, you will be able to sell your home for top dollar thanks to his expertise. First of all, he has the connections –a list of potential home buyers who will be willing to pay top dollar for your home.
A good real estate agent can also help you stage your home. First of all, he has a trusted network of professionals that can help you stage your home – from doing the necessary repairs to staging your home for your open house.
This is where he'll work hard for his commission. Remember that his commission will be based on the home's selling price, so the incentive is right there for him to sell your home for top dollar.
They will play matchmaker.
What is your home's main selling point? Is it the updated kitchen? How about the pristine bathrooms? Your agent understands your home's main selling point and will match you with a potential buyer that is looking for that specific feature.
It can even work for your home's perceived weaknesses. Let's say that you have an unused corner. He can check his network of potential buyers to find out if anyone can turn that unused corner into something more productive, like a reading nook or a small office.
You'll reach out to a wider network of qualified buyers.
You need to expose your listing to as many qualified buyers as possible. In addition to the existing network of potential buyers of the agent, he can use his updated skills to reach out to more potential home buyers. Of course, there's also the Multiple Listing Service. This can really help a lot.
You can tap into their network to make the process seamless.
Yes, selling a home can be a very complicated process that involves a lot of work. If you really want to sell your home quickly and for top dollar, you need to hire an inspector for your home, different contractors, a professional home stager, a financial institution in case you need to take out a loan for repairs, and even a lawyer. Experienced real estate agents have an established network that they trust. You can tap into this network.
These are just some of the benefits of using a real estate agent but you can already see that it makes sense to hire one.
Feel free to leave your comments on this blog. If you like this article, please feel free to share it on your social media.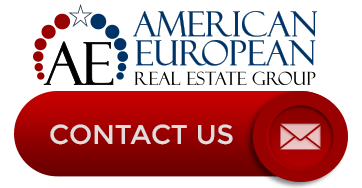 ---
If you like this blog, connect with me on Google+ or subscribe to our newsletter by clicking the banner below.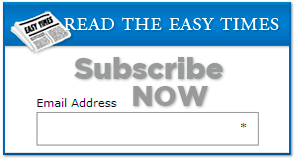 While we're at it, I DO want to remind our readers that we appreciate any referrals you can send us. Finally, please remember the American-European real estate Group's agents when you refer a real estate agent. Because we DO appreciate your business.