Estimated Reading Time: 5 Minutes
In North America, homeowners move 11.7 times in their lifetime. In Costa Rica, there are no statistics on this. We are not very good at statistics at all. My educated guess is twice or three times at the most.
Ticos (I'm sorry to be generalizing) usually move when they get married and stay there past retirement. Or they move back to mom and dad when they divorce.  Then they move when they get married again. If they get a new job in another city, they usually don't move to this new city but travel daily. That's the reason for so much traffic on the highways in the Central Valley.
Foreign homeowners though, usually only move once or twice during the time they live in Costa Rica.
Let's see what the 6 top reasons for this are:
1.Family related
When they move to Costa Rica, foreign homeowners pretty much start a different lifestyle than what they were used to. They have found the right location to live and are happy with their new and oh so different life.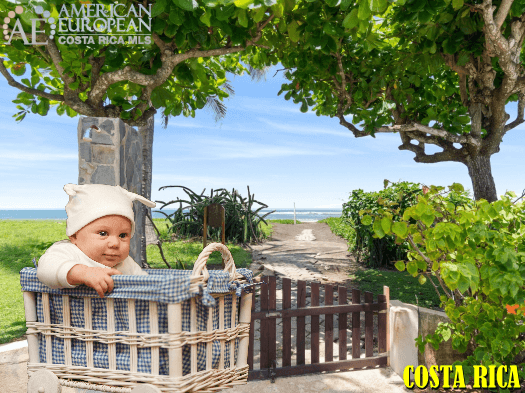 Their family members all love to visit when it's all new and interesting. Everybody is happy. But there are several family-related issues that oblige foreign homeowners to put their house on the market:
1.       The first grandchild is born
2.       Elderly parents that need attention
3.       Children have to go to a foreign college
4.       An expat divorce
5.       Death of one of the spouses
2. Layout of the House
Especially those who retire when they're in their fifties, don't think about getting old yet. Those who are over 70 years old, often purchase a one-story home. But those that don't, might soon learn that their knees are not cooperating anymore.
A single-story home is very tough to find in some areas, such as Escazu or Santa Ana if you're in the Central Valley. But there are great single-story homes in nice towns such as Atenas and Grecia for example. So a change to another home is possible, but not always easy to do.
In the coastal areas, those who live in an ocean view home will often find they can't really get much around. That's because the best ocean view homes are always in the mountain ranges away from the beach.
Sometimes the house is just too large. Once the usual vacation guests stop coming, all that unused space is not necessary, and costly on maintenance.
3.Wrong Location
Some foreign homeowners didn't do their homework before buying. Maybe they didn't take the 20 Steps recommended by the American-European MLS?
That wrong location can have various reasons:
1.       Healthcare
2.       Amenities
3.       Temperature
4.       Shopping
5.       Cultural events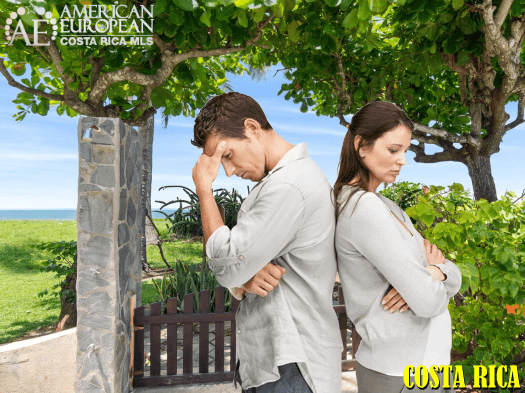 4. Made a Mistake
There are always a few foreign homeowners that realize too late they don't like living in Costa Rica. They made a mistake by thinking they would love living in paradise. But sometimes the dream becomes a nightmare!
The hardest part for expats who fit this description is to accept that making this mistake is their own fault (sorry, but I had to make that statement).
5. Financial Reasons
There are quite a few financial reasons foreign homeowners want to sell their property:
A change in the return on investment doesn't supply them with enough dividends.
Or the government (the country of residence or where the income comes from) decides to start charging more taxes.
Another good financial reason is that after a divorce, the lifestyle is not possible anymore.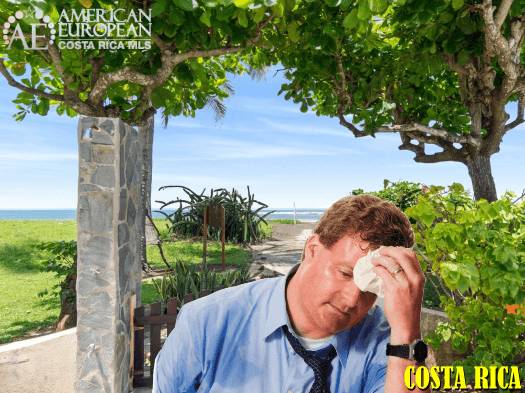 6. Job Related
Most foreign homeowners who hold a job, work for a large company like HP, Amazon, or Intel. There is a very small chance they will change jobs and therefore need to sell their home.
Moving to another house when changing jobs is very unusual in the Central Valley. Unless the driving distance is large (like from Cartago to San Ramon). In the coastal area, you'll find that traffic is not an issue. But working in Tamarindo while living in Dominical is an impossible thing to do. In that case, you'll find it sensible for foreign homeowners to sell their property and buy or rent in their new hometown.
Who to contact?
Do not make the mistake of not listening to various real estate agents that cover your area, when thinking about selling. A wrongly priced property might take years to sell. Do you have time and the patience to wait for that? Foreign homeowners can contact any of our affiliate agencies before making any important decisions on the sale of your home in Costa Rica.