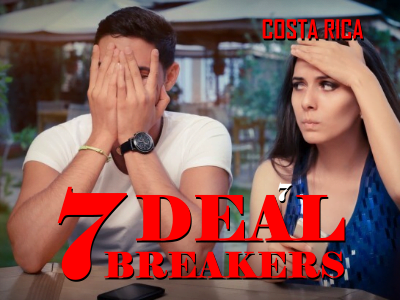 Buying property in Costa Rica is probably one of the largest investments you will make in your life. There are always deal breakers hiding in the trees, let us help you find them.
If you don't speak Spanish, buying a property in Costa Rica is really hard. And if you depend on your own knowledge of how to purchase this property, what negative issues to look for, and how to close without the help of a real estate agent, it can be more difficult.
The difficulty factor of your search depends much on how well you organize your search for that property.
No matter how well you prepare before buying a property in Costa Rica, there are several deal breakers you would want to take into account before you make any decisions.
1.    Don't start off in the wrong place
Most customers who start looking at buying a property in Costa Rica on the MLS, love to surf around and look at the over 1,500 properties for sale we have on our database.
Sure, it's a lot of fun. The fact is that they start the wrong way around and it's quite expensive to look at every location we cover. Starting off in the wrong place can be a huge and unnecessary deal breaker.
2.    The budget
Get your budget before you start looking at buying a property in Costa Rica. Talk to the banks and get pre-qualified first. Don't start looking at property for sale that you might fall in love with and then find out you'll not be able to afford it. Once you've done that to yourself, you won't like any property within your budget and you'll be unhappy in any home you purchase. This might be your biggest deal-breaker for life.
3.    The location
With traffic getting only worse and not any better in the near future, you want to pick the right location for your new property in Costa Rica. Are you still working and where? Will your kids be going to school, and maybe in need of a particular school? Does the hubby play golf 3 times a week? Find out what location would fit your family best, before you start looking at buying a property in Costa Rica.
4.    The home condition
Buying a fixer-upper?   Changing a couple of countertops sounds like an easy plan, but are you sure it's only the countertops that need replacement? Maybe you don't want to spend $500 – $1,000 for a home inspection and find out what needs repaired or replaced on the property. Foundation damage, retaining wall damage, sliding property, a termite plague or serious roof damage are a few expensive deal breakers.
5.    The right real estate agent
Pick a buyer's agent, one who can represent you, the buyer. Most agents are also listing agents, but you can insist on finding one who is interested in looking out for your interest, not the sellers. Pick not only a real estate agent who speaks your language, pick one who knows the area and property values better than anyone else in the area.
Do your homework, look at testimonials the agents can show you. Find the agent who can find you the right location (see #3) for you and your family. Also, it is of utmost importance to be able to communicate well with your agent, one who is on top of emails and returns calls, not so common in Costa Rica.
6.    The right legal representative
If you purchase with a mortgage, you're stuck with the mortgage holder's attorney. But if you're a cash buyer, pick your legal representative carefully. There could be landmines in the paperwork. You want a notary public who looks out for your interest, who speaks your language, who is well organized, has an escrow account, and communicates well in your language.
7.    Room for your lifestyle
Find a property that fits the lifestyle of your whole family, not doing so could be a huge deal-breaker. You would like to have dogs and how many? Would you like a pool, views, you love gardening? You enjoy your privacy or maybe even enjoy being in a community where you are close to your neighbors for easy socializing? You're a beach person and you love fishing and boating, so you need space to keep your boat? You love your weekend barbecues and invite all your friends?
Your lifestyle should be taken into account and discussed with your real estate agent before you start looking.
Also, we try to make sure you know about any deal breakers you should avoid when buying a property in Costa Rica. Use our free services; we have the knowledge and the experts for each area in Costa Rica. Contact us now and describe what you are looking for, we're all yours.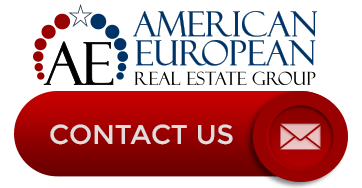 Feel free to leave your comments on this blog.
---
If you like this blog, connect with me on Google+ or subscribe to our newsletter by clicking the banner below.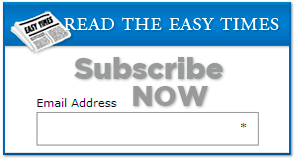 I DO want to remind our readers that we appreciate any referrals you can send us. Please remember for your Costa Rica real estate referrals, we appreciate your business