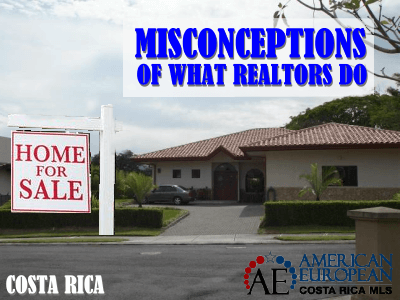 Home sellers often have a misconception about what realtors do to earn a real estate commission. Let me clear that misconception up, so sellers understand what they really pay real estate commission for.
Last week, The Tico Times published my article titled "8 reasons why your property in Costa Rica has not sold in 7 years".
That article has provoked a few comments from readers that show that some sellers of Costa Rica real estate have the misconception that buyers just fall out of the sky, which I'm going to try to resolve in this article.
In Costa Rica, few realtors will take exclusive property listings, especially in the Central Valley, for lack of a Multiple Listing System – MLS – where ALL realtors in Costa Rica participate. Most Costa Rica real estate is listed as an open listing and not exclusively by one agent.
For this reason, realtors do not do more than list the property on their website because the property seller or another agent might be selling the property without notifying all other agents when an open listing agent has a buyer with a perfectly valid offer on the property due to his advertising.
No sale, no pay
A first misconception is how and when realtors get paid. Property sellers usually do NOT realize that a real estate agent does NOT get paid for his work until the property is sold by that particular agent.
Unless the property seller signed an exclusive listing agreement with the agent. So the cost of marketing, advertising, showing, as well as the extra effort made at all hours of the day (sellers expect the realtor to respond to their messages at all times) to sell this real estate listing, will not be recovered until the property closes.
Another lazy realtor
One of the comments by a Brian Schaller on my Tico Times article states "Another lazy realtor that wants his seller to sell the property for him. Mañana attitude is prevalent among most C.R. "realtors" (little professionalism-everyone is a part-time realtor) I've met. As well, if not close to their homes, or in Escazu, or on the beach, or a condo, they're MIA. Since this is article is on a newspaper's website, I can't just tell the man to go to hell, the reason I'm publishing this article for well-educated people who are interested in selling their property.
What's in it for the realtor?
Selling real estate is a business venture.  The Business dictionary explains the definition of a business venture as
"Start-up entity developed with the intent of profiting financially"
while Google gives the definition of a venture is
"dare to do something or go somewhere that may be dangerous or unpleasant".
Clearly, Mr. Brian Schaller has not been able to choose the right realtor to take the listing and work it like a madman, which is why you need to do your own due diligence. If you can't find a realtor in your area that satisfies you and your expectations, you need to try FSBO or give your own marketing abilities a good shot AT YOUR OWN EXPENSE.
The steps to take
Of course, we want your business, but without any misconceptions. A real estate agent, to invest a lot of effort and marketing dollars in a property listing, needs to be sure that:
1.    The property seller signs an exclusive listing agreement, so the invested money and effort will be rewarded at closing.
2.    The property seller listens to the suggestions the realtor makes, so the sale happens quicker and easier at the best possible sales price.
3.    The property is priced right.
4.    The property will be presented by beautiful and attractive photos.
5.    The property looks extraordinary at all times.
6.    The seller disappears during showings and lets the realtor do the job.
7.    The seller makes the property available for showing at ALL times.
If a property seller does not agree with all the above facts, the seller should either promote the Costa Rica real estate for sale himself or go with the flow on the open listing system.
Feel free to leave your comments on this blog. If you like this article, please feel free to share it on your social media.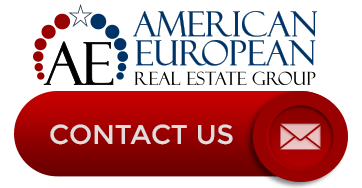 ---
If you like this blog, connect with me on Google+ or subscribe to our newsletter by clicking the banner below.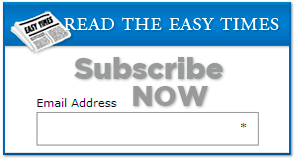 While we're at it, I DO want to remind our readers that we appreciate any referrals you can send us. Finally, please remember the American-European real estate Group's agents when you refer a real estate agent. Because we DO appreciate your business.