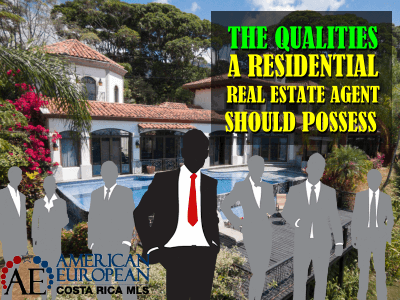 What qualities should a residential real estate agent possess to do a good job? The residential real estate world has many people like home inspectors, bankers, appraisers, property managers, prospective buyers, and sellers.
However, if you wish to sell or buy a property, real estate agents and brokers are the ones to look out for.
Good real estate agents coordinate with both parties properly to make a successful transaction.
Many home sellers have little experience in dealing with residential real estate agents. Therefore, it is essential to select good and reliable real estate agent before it is too late. There is a number of qualities that you must look for in a residential real estate agent.
1.    Should have local knowledge
It is extremely important that the residential real estate agent should be a local resident. This way he will have knowledge of the entire area, rates, and contacts. The real estate agent also should have sales experience and success rate should be high. Sellers have the right to pick the best agent, so start looking for them now itself! For example, if a real estate agent in Woodbridge is selling a house, then he or she should have complete knowledge of that area.
2.    Should have attention to detail
A good residential real estate agent should possess attention to detail and should be organized. Great agents know tiniest details of their work and have the ability to improve the saleability of the house. They are prompt in their work and reply to every client immediately.
3.    Good Connections
Good residential real estate agents visit the sellers with a proper list of prospective buyers and their contact details. They are also aware of their competitors that are other real estate agents in that area. They also work with a good realty agency.
4.    Polite yet aggressive attitude
Good residential real estate agents are not afraid to speak their views. They should be promotional about the seller home as if it was their own. They should strive to put the house on the top list of the local market.
5.    Should have never let go attitude
Sellers want that their agents should never give up attitude and should be tenacious. They should be prompt and should do quick follow up. They should be hard working and successfully complete the work assigned to them.
6.    Well groomed and presentable
Sellers always keep the house clean before announcing that it is for sale. Hence, they expect that the residential real estate agent should also be well groomed and presentable. This way, they exude positiveness and confidence. Prospective buyers will be charmed by the agent's attitude and flair for selling the property.
7.    Technology savvy
The agent should be updated on the latest trends in technology and should have the knowledge about all the technicalities. These types of sellers are more reliable and help to sell your home fast.
8.    Honesty is the best policy
Honesty is essential in any business to build trust. The residential real estate agent should be able to tell the seller about the exact price, timing for sale and much more things. They should be brave enough to tell sellers even those things that they do not wish to hear.
9.    Hardworking and dedicated
They should be hardworking and appear to be tireless. They should consider every sale as their own work and then plan and work accordingly.
These are the common qualities a successful residential real estate agent should have. If you are actively looking for a qualified residential real estate agent in Costa Rica, please contact us now.
---
Author Bio
Daniel Clark is a well-known real estate agent in Woodbridge since many years and aspiring blogger. He is giving a few characteristics of a good real estate agent. 
---
Feel free to leave your comments on this blog. If you like this article, please feel free to share it on your social media.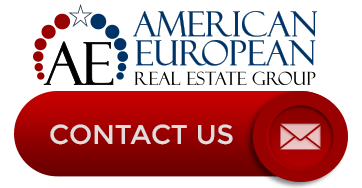 ---
If you like this blog, connect with me on Google+ or subscribe to our newsletter by clicking the banner below.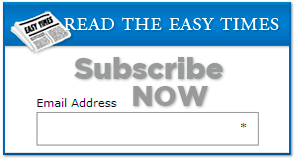 While we're at it, I DO want to remind our readers that we appreciate any referrals you can send us. Finally, please remember the American-European real estate Group's agents when you refer a real estate agent. Because we DO appreciate your business.