Quite often boat owners ask if waterfront property in Costa Rica can be used to build a boat dock?
Can waterfront property even be bought in Costa Rica? Well, we have plenty of waterfront property. This beautiful Central American country has over 763 miles of coastline. 631 Miles are on the Pacific side and 132 miles on the Caribbean side.
Add to that all the waterfront property on the rivers and lakes, and you will see that few countries in the world with the size of Costa Rica have that much waterfront property.
Maybe you're planning to have a boat and want your boat on your own dock in the back of your house? Unfortunately, that is almost impossible in Costa Rica.  You can purchase waterfront property, titled or in concession. But building your own dock on a waterfront property is not so easy.
There are few condo communities with boat slips and even less single-family homes with their own dock. The reason is quite simple.
Because the government owns most waterfront property on the ocean, lakes, and rivers in Costa Rica. A certain amount, regulated by law, is inalienable and cannot be constructed on. This is called the ZMT or Maritime Zoning. Only citizens of Costa Rica are permitted property rights in the ZMT, a more detailed explanation about the ZMT here.
Nonetheless, there is plenty of waterfront property that you can buy with certain restrictions. Either you want need to know about these restrictions, or you might be losing your hard-earned money. We recommend investigating with our listing agents as well as your attorney before writing a check.
Marinas
There are a few marinas in Costa Rica that did get all the government permits to build and manage boat slips and docks. Let me tell you which marinas can be your options: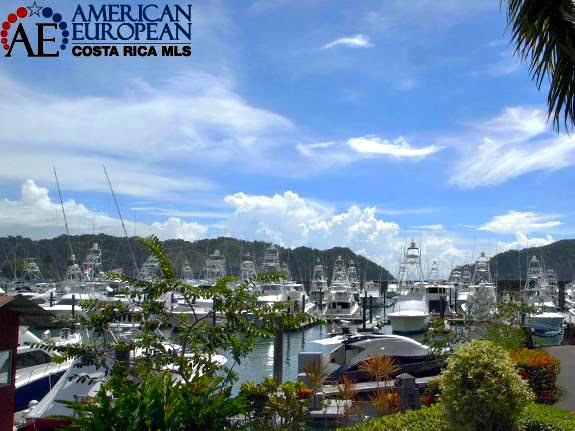 Jaco beach
The Los Sueños Marina offers 200 wet slips and 116 dry slips. The wet slips accommodate vessels from 30 to 180 feet in length, while the dry storage spaces accommodate vessels under 35 feet in length. For properties in the Los Sueños and Jaco area, contact us.
Golfito
The Golfito Marina Village in the South Pacific should be open as of March 2018. They will offer 132 slips for boats 36' to 350'+ and 6 slips for gigayachts to 350'+. We have no agents to cover this area, talk to your own attorney before you purchase.
Quepos
The marina Pez Vela in Quepos offers 195 wet slips wet slips can accommodate vessels up to 200 feet with an operating depth of 14 feet, as well as 40 dry rack spots. The marina also has a state of the art concrete floating dock system. For real estate in the area, contact our area broker, Daveed Hollander for showings.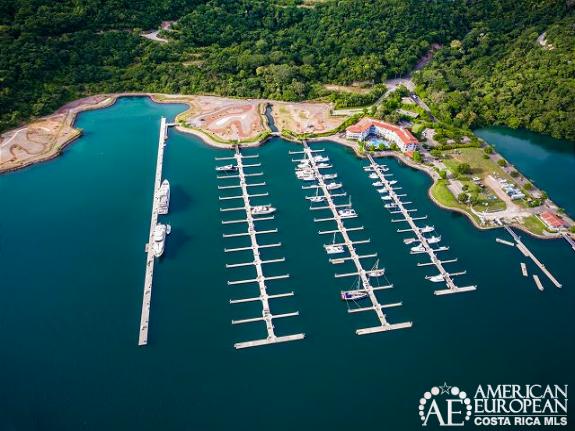 Papagayo
The marina Papagayo is a 180-slip marina that can service vessels from 35 to 220 feet in length with an average of 60 feet. Contact Playa Hermosa agent Bobby Blu Stewart for property information.
Flamingo Beach
The Environmental court closed the Flamingo Marina in 2004. Nonetheless, a new project of 211 slips accommodating yachts up to 110′ and other features is underway. It is not clear when this project will be built. For properties in the Flamingo Beach areas, contact our broker, Allen Lungo.
Others
In many other areas, such as Dominical, Playas del Coco, and Tamarindo, as well as the Caribbean side, boats are moored offshore. Therefore, talk to our area experts about this issue.
Oceanfront
The municipalities of Costa Rica own most oceanfront property and give a concession for a certain amount of years. Therefore, the concession areas are managed by the municipalities. A 50-meter wide strip from the high tide and everything uncovered during low tide, cannot be built on. This includes estuaries and mangroves.
From this 50-meter strip inland, it is possible to purchase titled property in some areas and concession property in others.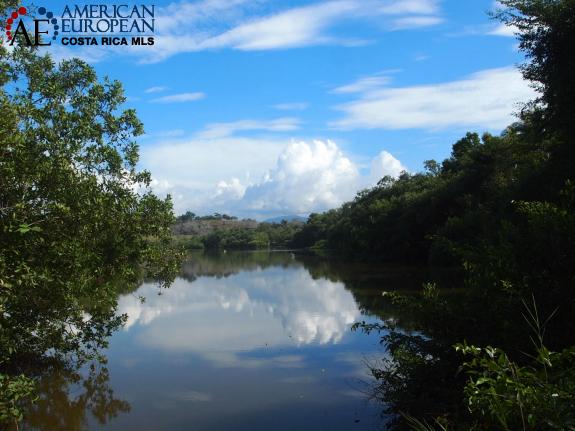 Lakefront and Riverfront
There are only 3 lakes in Costa Rica, Lake Arenal, Lake Cachí (Orosi), and Lake Chucás. These lakes have only just over 200 miles of lakefront. ICE controls access on Lake Arenal and I.C.T. (Bureau of Tourism) on Lake Cachí. On Lake Arenal, only in Turtle Cove, you'll find a small marina and also a boat storage facility. While on Lake Cachí, the only access is in the Charrara National Park.
Rivers in Costa Rica, just like the ocean and lakes, are inalienable. INVU controls the river setbacks, where nothing can be built. They run anywhere between 10 and 40 meters, depending on the size of the river. So a few large rivers have a legal ferry dock.
It is possible to acquire lake view as well as river view properties. But there is no waterfront property on a river, where you can legally build a dock without going through a lot of red tape.
The American European real estate group has affiliate agents covering almost every mile of waterfront. So if you're looking to buy or sell waterfront property, you have arrived at the right address.
Sample Listings
Our members have some incredible sample listings in areas that they cover:
Caribbean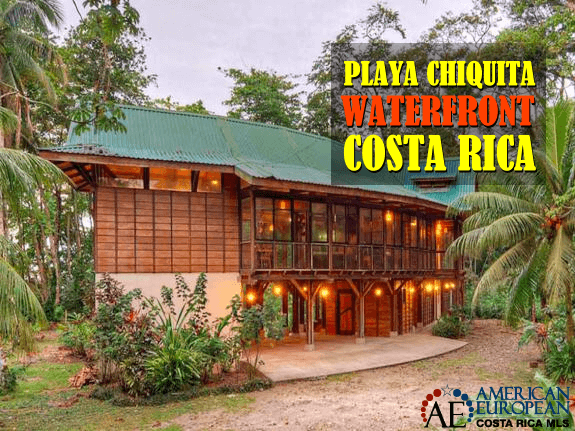 Nicoya Peninsula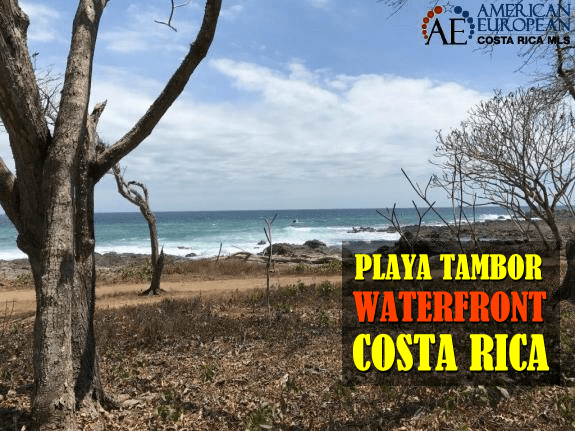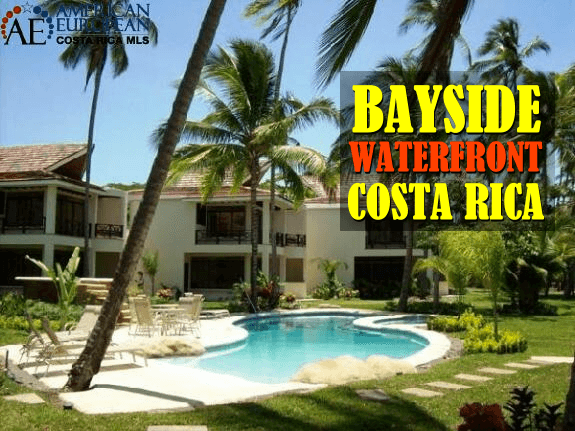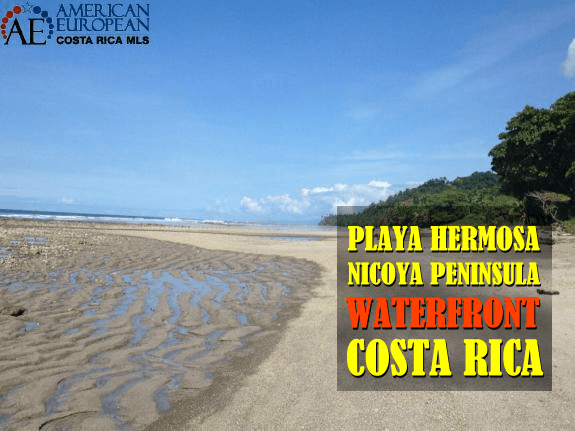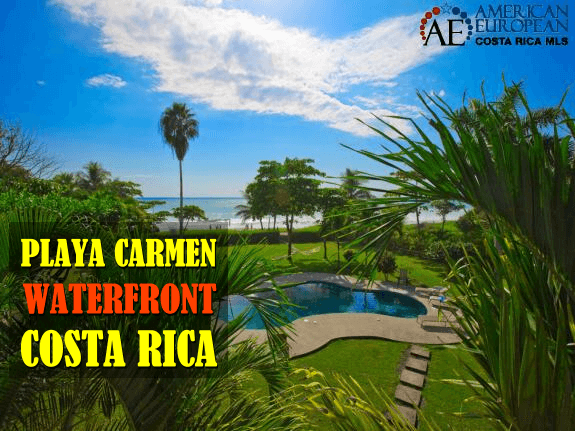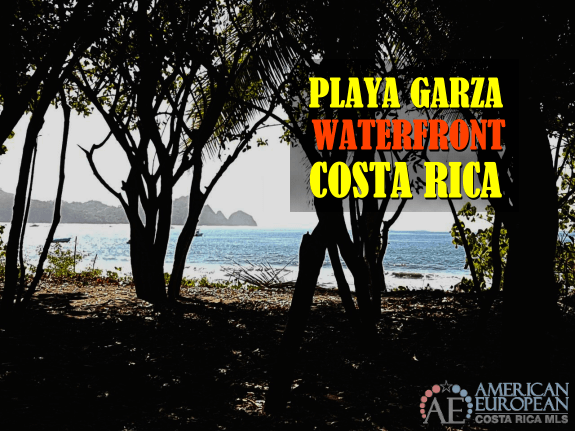 North Pacific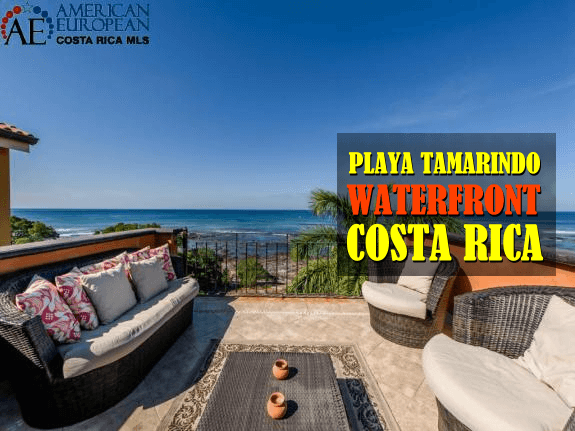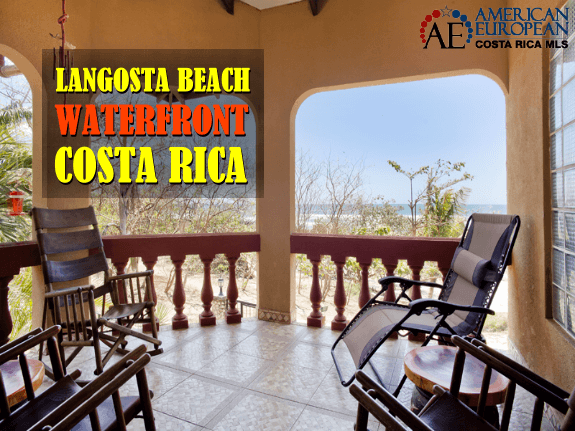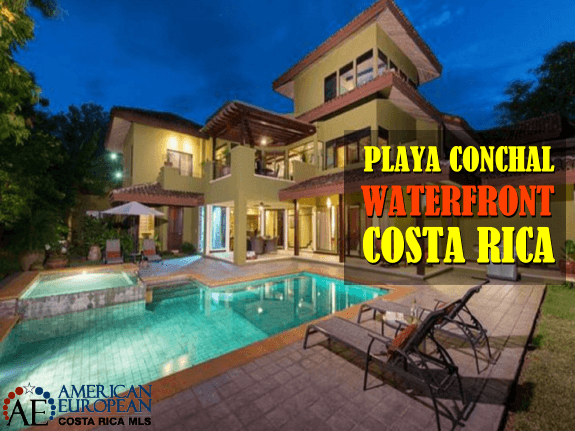 South Pacific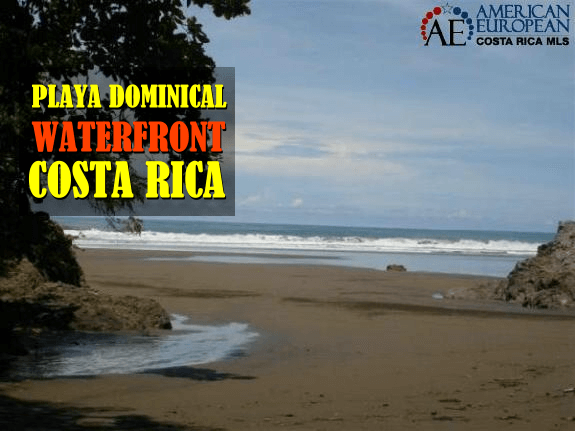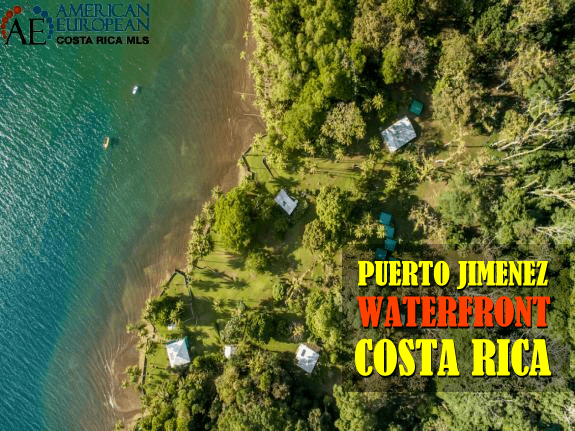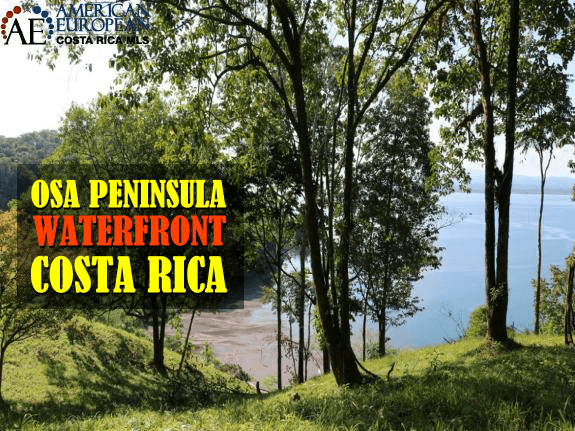 Before you buy beachfront property in Costa Rica, you should learn all about the maintenance of a beachfront home in Costa Rica
Note: Because some of the sample properties advertised above might have sold, you should contact the agent representing the area that you are interested in for additional information.
In conclusion, are you interested in a titled or concession waterfront property in Costa Rica? Contact us now, tell us which area you'd like to be and we will try to accommodate your wishes.