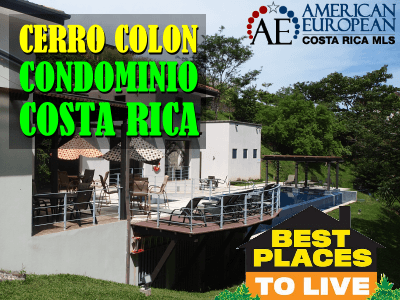 Cerro Colon Condominio, is a beautiful and exclusive gated community in Ciudad Colon, let me tell you more about it.
Cerro Colon Condominio, only blocks from downtown Ciudad Colon, or Colon as the locals call it, is a beautiful 57 acres low density gated community where many foreigners and Costaricans have decided to make their home. You will find quite a few beautiful luxury homes in this condominium and all Cerro Colon properties have a full panoramic view of the Central Valley and the mountains, there are properties from 1000m2 and above.
Our affiliate real estate agents offer the most beautiful building lots for sale in the different phases of the condominium.
Cerro Colon Condominium has been developed as a condominium. The reason is to
guarantee architectural harmony of future buildings,
security,
and proper maintenance of its urban infrastructure and green areas.
To maintain the architectural harmony of the gated community, there is a reforestation program in an area of approximately 5000m2, where more than 500 trees have been already planted. Several lots border on river protection areas, appreciating their value by giving them access to a river, forest and trails.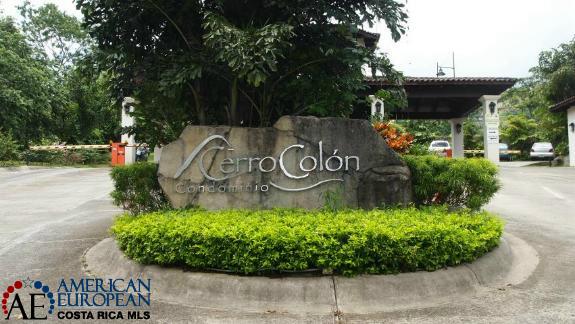 The Cerro Colon condominium
Cerro Colon Condominio consists of a total of 81 lots in three phases with high-quality services and amenities, starting with a very elegant entrance and roads with pavers and nice sidewalks. The building lots were subdivided in such a way that all have sweeping views of the valley and surrounding mountains. In 2012 there are about 15 luxury homes built in the community and more underway.
Location of Cerro Colon
It will take you only minutes to get to the new highway San Jose – Caldera, which will give you easy access everywhere you need to go. Access to San Jose, Escazu, Santa Ana and the international airport in Alajuela, as well as the Central Pacific beaches is incredibly easy from Cerro Colon Condominio. Therefore, you are only minutes away from shopping and hospitals, amongst other services. The weather in Ciudad Colon is similar to Santa Ana, Atenas, and Cariari with temperatures that average 85ºF. If you like horseback riding, Finca El Caballo Loco in El Rodeo is nearby.
View Cerro Colon – Ciudad Colon in a larger map
The Cerro Colon building lots
Our agents can offer all the building lots the developer still has for sale, in the different phases of the development. You will also find any re-sales from owners who have decided not to build and sell their property instead. Cerro Colon competes with any gated community within the Central Valley on quality and location. Therefore, you find mainly luxury homes in this magnificent gated community.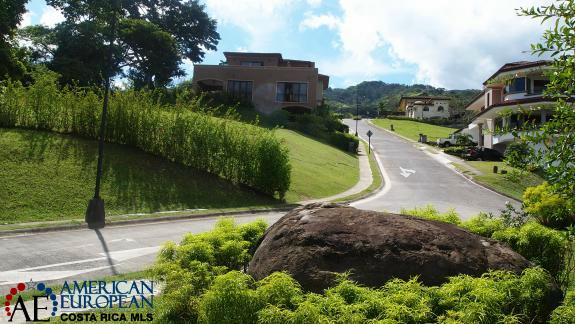 The Cerro Colon homes
All homes in Cerro Colon are custom designed and custom built by the owners. The construction committee has to approve designs of new homes in Cerro Colon. Therefore, the community always maintains its quality. All homes built in the community are luxury homes and mansions, which gives the owners great security of their investment.
Cerro Colon Security
The elegant entrance of Cerro Colon Condominio has a spacious Spanish colonial guardhouse with an owner's entrance for quick entrée and a separate visitors' entrance. Opposed to most other communities, the entrance is very ample. Visitors' cars waiting to go through will not block the owners' entrance. The community is also fully fenced and gated, with only one entrance and exit. The guard house is manned 24-7 and guards go from there on a motorbike to do the rounds through the community.
Not only is the security an important part of a community like Cerro Colon. The administration will always make sure your property looks nice. They will also make sure there will never be any squatters on your land.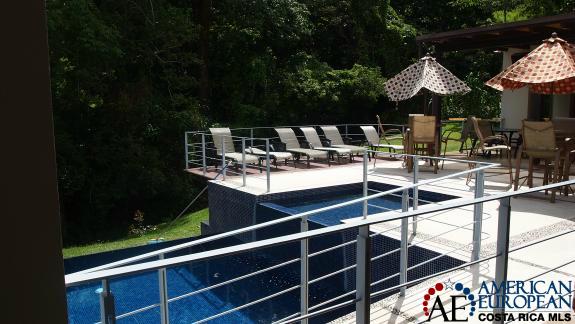 Cerro Colon Condominio Services
All building lots have water, power, phone cable TV and internet connection at the front of the lot. The monthly condo fee includes maintenance of the common areas as well as the 24-hour security. Building lots also pay the HOA fee.
Cerro Colon Tennis Court
The tennis court is located at the entrance of the community, where it also offers plenty of parking.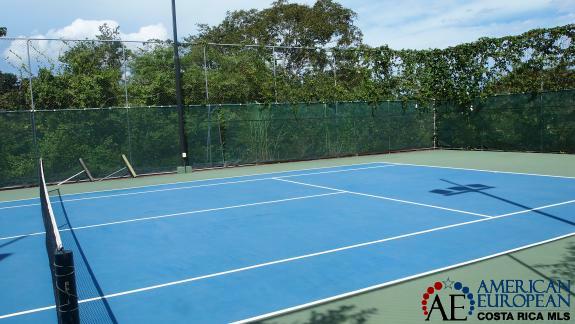 Cerro Colon Nature
The developers have done well writing up the bylaws. They guarantee architectural harmony of future buildings, security and proper maintenance of its urban infrastructure and green areas. Because the condominium is a low-density area, all lot sizes are large. This gives you the sensation of living in the middle of Costa Rica's beautiful nature while being walking distance from your shopping.
Cerro Colon Clubhouse
The Club House is located in the middle of phase I and the main attraction of this beautiful gated community. Few developers spend so much time and effort on making such a beautiful area for common and social activities. The clubhouse is a 4,000 sq.ft. two stories modern colonial structure of very well furnished social areas. There are also plenty of seating areas, bbq area and a magnificent pool bordering the forest.
Therefore, the additional children's pool, a wet bar, and comfortable restrooms are also a reason for buying in this beautiful community. The 2nd floor offers a living room with cable TV and wireless internet. The clubhouse area is almost 2 acres in size, including a large parking lot. Home lots are away from the clubhouse. As a result, the noise will never be a problem.
Contact us NOW for a tour of the Cerro Colon properties for sale!
---
Feel free to leave your comments on this blog. If you like this article, please feel free to share it on your social media.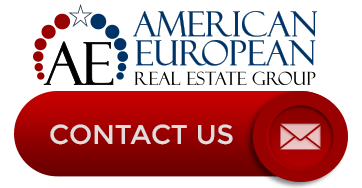 If you like this blog, connect with me on Google+ or subscribe to our newsletter by clicking the banner below.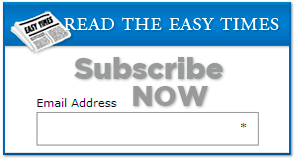 While we're at it, I DO want to remind our readers that we appreciate any referrals you can send us. Finally, please remember the American-European real estate Group's agents when you refer a real estate agent. Because we DO appreciate your business.