The direct flights to Liberia Guanacaste supply the area with a steady flow of tourists. Today, you can fly directly to Liberia, Guanacaste and enjoy your condo the easy way.
A client is arriving for a real estate closing in March. He asked me which beach hotel they can stay for a week after the closing, taking advantage of their trip.
They are well traveled and are used to stay in 4 and 5-star hotels. The wife is able to send and receive emails but that's about it about her use of the internet. So an internet search is not too easy for them.
They are great clients and they know it takes me only minutes to check for them. It's easy to just send her the links to click on and make her reservation.
The Five Star Alliance
There are 15 five star hotels, all on one website, the Five Star Alliance and they were all booked. Their rooms go for a cost of somewhere between $225 and $1,000 a night, depending on your lifestyle. But they are all full, wow. I did find them a room, but after quite some calling around.
Northern Guanacaste
Of course, we are in the middle of the high season but tourism has been pretty slow for the last two years. So I called around and asked our different affiliate partners in the different locations in Northern Guanacaste if the direct flights to Liberia had changed their business. Their answer was a big YES.
I thought that we could have a good chance of finding a nice vacation rental for my clients. Staying close to the direct flights to Liberia Guanacaste, there is a choice of property in the North Pacific and the Nicoya peninsula.  As you probably know we have affiliate agents in
The new Liberia Airport
Tourism has picked up tremendously with the direct flights to Liberia and especially the higher end market, was the response from every American – European affiliate.
Beach condos sell a lot now and real estate business in those beach areas has picked up a lot. Why is that? Is confidence in the market back again? They all gave me the same answer: the new Liberia International airport was inaugurated on January 12, 2012, and lots of charter flight arriving every day.
Started by the past Arias government and finished by the actual Chinchilla government, the new expanded Liberia International airport terminal was re-inaugurated on January 12, 2012. The old and very small, not air-conditioned terminal was remodeled at a cost of  $41 million dollars and turned into a real International airport. The 20-year concession was awarded to Coriport S.A. a corporation with various shareholders and operated by ADC & HAS Airports worldwide.
The beaches in Guanacaste
If you like the beaches in Guanacaste and would like to invest in a beach home or also a beach condo, have a good look at our inventory. Playas del Coco, Playa Hermosa, Playa Ocotal, and Playa Panama and quite a few other beautiful beaches are only 30 minutes away from Liberia International. They all have incredible beach real estate for sale.
The new airport is attracting lots of charter and regular flights from different parts of the world, This, in turn, makes Northern Guanacaste and the Nicoya Peninsula the new investment attraction of Costa Rica.
Therefore, if you are looking for ocean view property or beachfront property for sale, you can contact our affiliate partners here.
Direct flights to Liberia
Therefore, see some of the airlines from different parts of the world flying into Liberia International airport. Why would any of these airlines fly there if the area wasn't booming?
Air Berlin Seasonal: Düsseldorf
Air Transat Seasonal: Calgary, Edmonton, Vancouver
American Airlines Dallas/Ft. Worth, Miami
CanJet Seasonal: Toronto-Pearson
Air Canada Seasonal: Montreal-Trudeau, Toronto-Pearson
Copa Airlines Panama City [begins June 24, 2012]
Delta Airlines Atlanta, Minneapolis/St. Paul
Frontier Airlines Denver
Jetairfly Brussels Cancún
JetBlue Airways New York-JFK
Miami Air Seasonal: Miami
Nature Air San José-Tobías Bolaños, Tamarindo
Thomson Airways Seasonal: London-Gatwick
United Airlines Houston-Intercontinental, Newark. Seasonal: Chicago-O'Hare
US Airways Charlotte
Contact us now for more information on Vacation rental investments.
---
Feel free to leave your comments on this blog. If you like this article, please feel free to share it on your social media.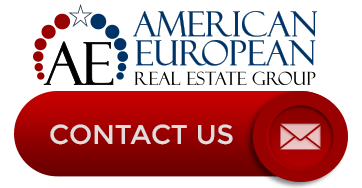 ---
If you like this blog, connect with me on Google+ or subscribe to our newsletter by clicking the banner below.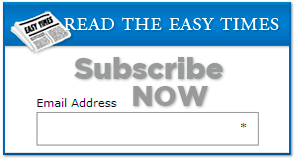 While we're at it, I DO want to remind our readers that we appreciate any referrals you can send us. Finally, when referring a real estate agent, please remember the American-European real estate Group's agents. Because we DO appreciate your business.