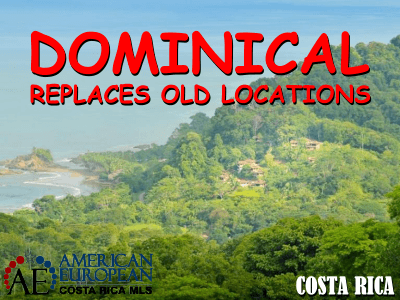 Dominical real estate replaces old locations that were hot before.
The new expressway from San José to Caldera, built by a Spanish company at an estimated $238 million, is now completed. It allows travelers from the Central Valley of Costa Rica to reach Jacó in about an hour, instead of two hours or more. In addition, another new highway from Quepos to Dominical is being completed after decades of work.
This huge change in access places Dominical real estate in an even more interesting light than ever before. This makes it possible that Dominical real estate replaces old locations that were hot before. Location, location, location is the number one and most overlooked rule in Costa Rica real estate and elsewhere.
Dominical is becoming a new South Pacific hot spot. That means a new opportunity to purchase a vacation home or 2nd home in Dominical and be able to get there in less time than ever before. Our real estate Dominical affiliate partner has a great inventory, contact him now for a tour.
Luxury Homes
For years, Manuel Antonio was the place to be if you wanted a luxury home near the beautiful beaches of Costa Rica. Now, just a little way down the country's gorgeous Pacific coastline, Dominical is quickly becoming the new spot for Luxury homes in Costa Rica. Therefore, Dominical real estate is now the asset where you would want to put your investment. And while Manuel Antonio is still a great place to buy a jungle estate or a luxury home, every day it seems there are more reasons to look into Dominical.
Whales Tale Point views
With this positive change, you can cruise on up from Dominical to San José in less than three hours for all your big city needs. This includes the country's best healthcare. You can also explore the wonders of the Pacific coastline with ease, like Ballena National Park or Whales Tail Point. The Ballena National Park is a sanctuary for rare and endangered marine life.
This national park is the perfect place to experience the whales and dolphins of Costa Rica. Whales Tail Point in Uvita National Marine Park is a stretch of land on the coast, shaped like a Whale's Tail. During low tide, you can explore the beaches, tidal pools, caves, and waterfalls of this beautiful area.
Dominical provides the perfect mixture of seclusion and convenience. Surrounded by protected rainforests and wildlife, you will find yourself nestled comfortably in nature's tropical paradise. And with the completion of the new expressway from San José to Caldera, Dominical has never been more accessible.
The pristine beaches of Dominical offer great opportunities for fun and relaxation. Large and intricate coral reefs set the stage for amazing snorkeling and scuba diving.  If you are into surfing, the Dominical and South Pacific region offers the absolute best year-round surfing in Costa Rica.
Dominical Fishing
The sport-fishing in Dominical is ideal for catching marlin, sailfish, tuna, wahoo, and dorado. You will also find
Rafting
Kayaking
Parasailing
Hang-gliding
Horseback riding
Canopy tours
Bird-watching
Tennis
Golf and a whole lot more.
And man, what a view, that will definitely keep you happy!
Dominical real estate replaces old locations
Life in Dominical doesn't end with the great outdoors. The Dominical area is booming with the development of bright new towns.
You will find plenty of fun in the shopping centers, happening nightclubs, and exquisite restaurants of all varieties:
Italian restaurants,
Indian restaurants,
Peruvian restaurants,
Chinese restaurants,
Mexican restaurant,
Tex-Mex restaurants,
Tico restaurants and much more.
Some popular nightlife scenes in Dominical include the open jam sessions at Maracutú, the late-night dancing at San Clemente and Roca Verde, the pool tables and dart boards of Thrusters, the relaxed atmosphere of Rio Lindo Resort and the live music found in ConFusione. if you are into active retirement in Costa Rica, you won't have to get bored EVER and have a lot of fun.
Dominical Development
Other recent developments in the Dominical are included new hospitals in Cortes, the golf course in San Buenas, and also plans for an international airport in Palmar Sur. Yes, the Dominical area is quickly growing to meet all your needs and desires and Dominical real estate replaces old locations. If you are looking for a great place to live, with a great taste for luxury and natural beauty, Dominical is the place to be.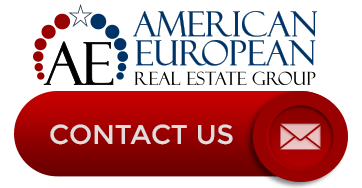 Daveed Hollander is the American European Real Estate Group's expert on the Southern zone of Costa Rica, including Dominical real estate, Uvita real estate, and Ojochal property for sale. Contact Daveed now for a tour of his property listings and show you how Dominical real estate replaces old locations.
---
Feel free to leave your comments on this blog.
If you like this blog, connect with me on Google+ or subscribe to our newsletter by clicking the banner below.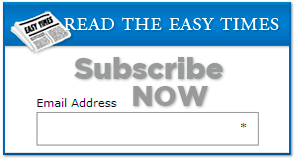 I DO want to remind our readers that we appreciate any referrals you can send us. Finally, please also remember the American European real estate Group's agents when you refer a real estate agent. We appreciate your business.