Estimated Reading Time: 5 Minutes
Digital marketing has completely changed our business. For example, when I started in real estate 35 years ago, the only option for marketing properties for sale was in the newspapers.
The Tico Times was the only newspaper for English-language clients in those days. So every English-speaking person in Costa Rica would go to the Auto Mercado on Friday mornings to buy this weekly newspaper. And they were shipping them abroad!
With the start of the internet, a website was suddenly an option. We were one of the first to have a website in Costa Rica, and it was a sub-domain of a portal. I think we've had like ten different websites and systems since the '90s.
Now, digital marketing allows us to reach an audience that goes far beyond what we could in the '90s.
Selling?
Are you selling your property? Then you should invest some time to research which real estate companies make the best use of digital marketing for their real estate advertising. Without digital marketing tools nowadays, it's impossible to sell anything.
I am not talking about those 1000's persons who call themselves realtors and copy/paste their posts in as many Facebook groups as they can. That's what they call advertising in social media.
Serious real estate companies follow specific plans to gain sales and customers. One of the many factors included in the said plan is a marketing strategy, where their whole business-customer relationship will revolve.
Hence, if you want to sell your property, then it's just right that you first start looking into real estate agencies that have the right marketing strategy and use digital tools that will aid in your goals.
Speaking of digital tools, keep your business financially stable through a business loan calculator program. We'll talk more about this later on, so keep its significance in mind for now.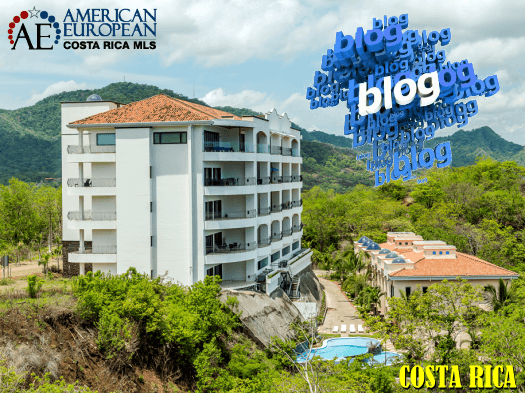 Digital Tools
Many real estate agents in Costa Rica use a free system such as Wix.com to create a website. However, to sell a property in Costa Rica and market this property worldwide on different platforms, a real estate company needs more than that.
For example, if you search for Costa Rica real estate on Google, you'll find 142,000,000 results. A good agency incorporates all kinds of tools into the marketing process; here are a few examples:
Role of Digital Marketing Strategies
The central role of digital marketing strategies in real estate companies revolves around being a mediator between the seller and the buyer. It allows the seller, and the realtor, to have a bespoke platform, either physical or digital, to connect with the market. Consequently, it's also the key to constantly generating leads and sales.
Here are some more things that a marketing strategy does for our real estate network:
Helps deliver an engaging and motivating sales message to buyers
Constantly gives way to new and innovative advertisement methods
Widens the reach of real estate ads
Sets a brand distinct from the competition
A great marketing strategy is crucial for offering properties for sale and rent.
Digital Marketing Trends in 2022
These are the top digital marketing trends in real estate for 2022, for which all the above tools exist:
Social Media Marketing
Our Multiple Listing Service (MLS) executes social media marketing on building a different image through Social Networking Services like Facebook, Twitter, Instagram, LinkedIn, YouTube, and others. Paid ad promotions are also essential. This strategy ensures a broad reach for the brand's products and services.
Email Marketing
We connect our brand with the market through automated yet personalized emails. Email marketing is an excellent strategy for following up with the buyer's purchasing decisions and eventually converting a lead into a sale.
Blog Marketing
Blog marketing involves publishing real estate-related write-ups on the internet. Our brand aims to inform and promote relevant services to the target market without directly reaching out to them.
Blogging allows us to connect with buyers who ask questions on Google and find our blogs to answer those questions. In addition, our website offers over 650 articles on Costa Rica real estate, living in Costa Rica, and diverse but related topics.
Summary
Are you selling your property in Costa Rica? Are you looking for professional assistance to reach your goal?
The American European Real Estate Network is the leading MLS with properties for sale and rent from coast to coast. Talk to us; our affiliate agencies are the best equipped to sell your property at the best price under any circumstances. Contact us now!