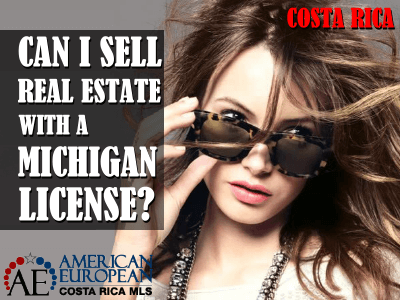 I have my real estate license in Michigan, so I know what I'm doing".
I'm sorry but you don't, at least not in Costa Rica. The US doesn't have a nationwide real estate license either. Costa Rica is another country with a different language and very different rules than the US.
Real estate licensing is not obligatory in Costa Rica and even a bartender can sell homes.
Why did I pick Michigan as an example? Because we get a lot of people from Michigan moving to Costa Rica because the winters are so harsh and because there is no reciprocity between Michigan and any other states for getting a real estate license. All applicants must meet the full Michigan requirements.
Many expats who move to Costa Rica, have held a real estate license from elsewhere. In fact, at least 80% of the people I know from up north have been a realtor in their hometown at one time. That doesn't mean you can be a successful one in Costa Rica unless you want to be as irresponsible as quite a few are.
Informal market
Costa Rica real estate is different than real estate elsewhere. Everyone thinks they can just start selling property in Costa Rica. They don't without realizing how much harm they can do to both buyers and sellers, as well as to the country.
Informal and untrained real estate agents can be more dangerous than you think. A buyer's life savings might be on the line here.
Untrained agents
Just this week, a buyer ended up with an untrained real estate agent in a pretty remote area of Costa Rica. It turned out that there were all kinds of legal problems with the property. If the buyer wouldn't have hired a well-versed attorney who specializes in real estate, the buyer would have been in big trouble. Many agents don't check the legal history of a property before they list it.
Licensing
In fact, a lot of Costa Rica real estate agents have a real estate license from the CCCBR, the Costa Rica real estate board. Many licensed agents don't have enough knowledge to be a real estate agent or real estate broker. Having a real estate license in Costa Rica from the CCCBR does not necessarily make the agent knowledgeable. It doesn't make the agent professional and ethical either. The real estate course given by the board only takes a couple of hours. And no exams have to be taken.
I actually know a couple of agents who don't speak a word of Spanish, the course is given in this language, and they have received their license. Judge for yourself!
CRGAR
The only Costa Rica real estate board who works hard at training their members is the CRGAR, the Costa Rica Global Real Estate Board. The CRGAR is mainly active in the North Pacific beach areas and some of our affiliate agents are members. One of them, Allen Lungo, Used to be their President of the Board for years.
It is pretty easy to do research online before you hook up with a Costa Rica real estate office. All the information you are looking for about a Costa Rica real estate agent can be easily found by using the right keywords on Google. A knowledgeable agent, not afraid to show his/her face on the internet, is easy to find. Give it a shot, make sure you pick the right Costa Rica real estate office, no matter if you are a buyer or a seller of Costa Rica real estate.
New agents
If you also want to become a real estate agent in Costa Rica, learn Spanish first. Get your residency with a work permit. Then take the CRGAR courses and try to find a good, responsible and knowledgeable broker.
If you have any questions or are in the market to buy or sell Costa Rica real estate, contact us now.
Feel free to leave your comments on this blog. If you like this article, please feel free to share it on your social media.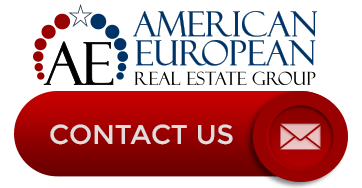 ---
If you like this blog, connect with me on Google+ or subscribe to our newsletter by clicking the banner below.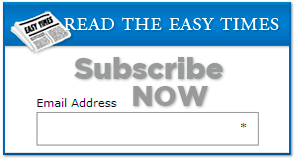 While we're at it, I DO want to remind our readers that we appreciate any referrals you can send us. Finally, please remember the American-European real estate Group's agents when you refer a real estate agent. Because we DO appreciate your business.