Estimated Reading Time: 4 Minutes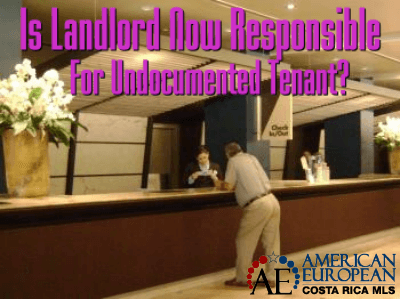 The landlord is now responsible for making sure the tenant is in the country legally. I don't know how the Costa Rican government will be able to make this hard, but here it goes!
A new article of the immigration law in Costa Rica obliges hotels, bed & breakfast and hostels as well the landlord, to ask their client or tenant for their visa or cedula. This is done to ensure the client or tenant is in the country legally.
As of August 1st, 2014, all hotels, bed & breakfast, Apartotels, and hostels have the obligation to keep a guest register. This immigration law article is aimed to find tourists that overstay their 90-day tourist visa and rent a room.
Should you worry about renting property to someone who is illegally in Costa Rica?
Article 203 says that individuals or representatives of legal entities which upon inspection are found to provide accommodation to foreign persons without legal residence in the country, in accordance with the provisions of Article 18, paragraph 8) and 9) of the Act, may be sanctioned by the Department, after due process and reasoned decision with a fine ranging from one to five times the amount of a base salary.
Safehouses
This law seems to be aimed at safe houses for illegals from Nicaragua, so it gives the immigration police a legal way to stop those who hide undocumented immigrants.
I spoke to two different attorneys who do a lot of residency applications for their clients, attorney Roger Petersen of P Law Group and Attorney Romulo Pacheco of Pacheco, Marin & Asociados. They both assured me that the Costa Rican Immigration Service is not after those who rent from an individual or corporation that is not dedicated to the tourist industry. Nonetheless …
Nonetheless …
Warning
Of course, as a landlord, you want a good relationship with your tenant. But, a proper warning to any rental property owner who rents to a foreigner: request a copy of the tenant's passport when signing the lease agreement.
This should be the page where it shows the tenant's photo and information. Also, copy the page that has the visa stamp of entrée or in case your tenant has legal residency in Costa Rica. Plus, a photocopy of both sides of the DIMEX card if your tenant is a resident.
In case you rent your commercial property to a foreigner, though he/she represents a Costa Rican corporation, you should also get a copy of your tenant's passport or Dimex card.
The landlord
The issue is not very worrisome. But it gives the landlord the responsibility in case immigration requests the information.
For homes for rent or if you need help finding a good tenant for your rental property in Costa Rica, contact us now. We have rental agents in different locations in Costa Rica. We can also help you find your commercial property for rent.
---
Feel free to leave your comments on this blog. If you like this article, please feel free to share it on your social media.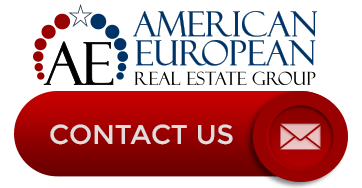 If you like this blog, subscribe to our newsletter by clicking the banner below.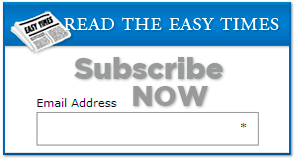 While we're at it, I DO want to remind our readers that we appreciate any referrals you can send us. Finally, please remember the American-European real estate Group's agents when you refer a real estate agent. Because we DO appreciate your business.