Estimated Reading Time: 5 Minutes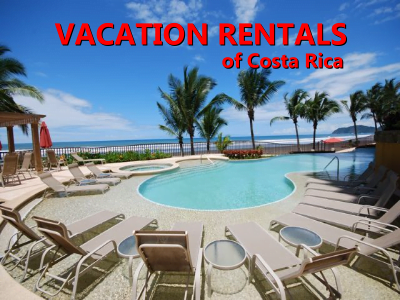 Choose between paying a hotel bill for $200 a night in a nice hotel in Costa Rica or renting a nice vacation rental condo for around $1,500 a week, where would you prefer to be?
Are you a couple with no kids and you like to be pampered by the hotel staff? If you could stay in an all-inclusive hotel with the food covered at that price, it's a no-brainer.
But if you are a family of 4, so you'd have to pay for 2 hotel rooms, that would be $200 x 2 = $400 x 7 = $2,800 for a week. Because of that, there are hotels getting involved in vacation rentals now too.
The purchase of Costa Rica vacation rentals is a great investment and also a no-brainer. Not only can you make a great return on investment (ROI), you can save money if you buy smartly, at the right price, and with a low condo fee.
Learn more about vacation rentals
Some Costa Rica vacation rentals have 3 bedrooms, so each of the kids can have their own room. Or they can bring some friends too, all at the same rental price. And now you will have a nice kitchen, so you can make breakfast easily, make your own coffee whenever you want and fill the fridge with beers. Nothing wrong with that, right? What are the top 10 reasons a vacation home is better than staying in a hotel? Find out here.
I have owned time-shares for years myself. Even when I cannot exchange my weeks for a decent resort or hotel, I will save it for next time and will look for a nice apartment on VRBO or Airbnb. In fact, I just visited my mom in Holland in June and took her for a week to the coast of Belgium. There, I rented an awesome 2-bedroom condo in the small harbor of Zeebrugge for 1,200 euros. There is no way I could do that in a hotel in the same area that didn't look like a dump.
What about the hotels?
So what's going on in Costa Rica with all those vacation rentals? Well, the larger hotel chains, specifically those that are all-inclusive, are still doing very well. They have their marketing in place through their chain marketing, on Expedia and many of the other travel sites.
But what is happening to the smaller hotels? After the boom, many hotels have taken out mortgages, if they didn't already have one. They have had a hard time being able to pay for their operating cost and making their mortgage payments.  They're either too small to pay for good advertising or they can't cover the operating cost with the rooms they are renting. They are not able to come down on their rates. And they can't compete against the large hotels and the vacation rentals unless they're smart marketers or smooth operators.
If you are planning to become involved in the vacation rental business, you should also learn a bit about tourism. Because you want to rent your vacation rental to a tourist, right? So better learn a bit about tours in Costa Rica and where tourists like to go during their vacation.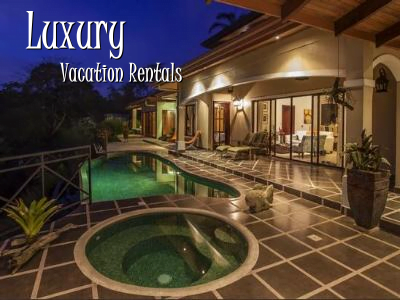 See our great inventory of Costa Rica Luxury condos for sale
A great investment
As an investment, you can purchase a hotel or B & B for sale, work 24/7 without a salary to get a more or less decent return on your investment. You can use that same money to purchase several nice beach condos for sale in Costa Rica and list them as vacation rentals. The property manager will advertise your vacation rental on VRBO, on Airbnb, and some other websites such as the largest MLS in Costa Rica. A good vacation rental can receive a great ROI if located in the right beach area of Costa Rica. And if managed by the right property management company.
Talk to some property managing companies. You will find that they're going nuts looking for more vacation homeowners willing to rent out their property. Some vacation rental owners have rented out their units for over 35 weeks out of the year. Check our blogs on being able to use your retirement funds to purchase a vacation rental.
Our inventory
Check on our MLS for the amazing condo and home inventory. We have properties with great vacation rental potential in the beach areas as well as in the Central Valley. Many homes on our inventory already function very well as income-generating luxury vacation rentals. They are or can generate a great return on investment if managed correctly.
---
Feel free to leave your comments on this blog. Also, if you like this article, please feel free to share it on your social media.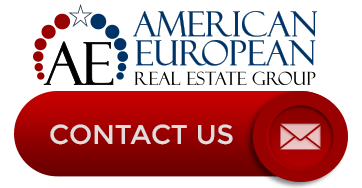 If you like this blog, subscribe to our newsletter by clicking the banner below.