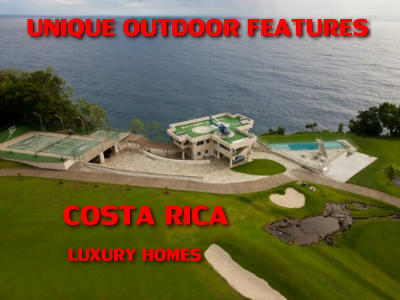 The advantage of searching for a Costa Rica luxury home online is that you can endlessly click on photo slideshows and see what each home has to offer. If you can't afford a luxury home, dreaming is fun, so read on!
Not always do listing agents in Costa Rica realize how important it is for a home buyer to see as many photos of a property as possible. That way the buyers can spend hours in mouthwatering online sessions with the spouse before even starting the purchase process.
Unless a luxury home is listed exclusively by an agent, you won't find such great photos on a listing and some are even scarce on purpose to barely wet the buyer's appetite in the hope of getting a showing appointment.
I can just see the discussion between spouses when they are looking at luxury homes for sale on their computer, somewhere in a cold city while the snow is falling heavily and the crackling fireplace is ablaze:  "I would like my own spa with an ocean view" says Sue while Bill prefers his own helipad so he can fly into Escazu for a beer with his buddies.
Some would think that unique outdoor features are not possible to have in Costa Rica, which is not true at all. Here, it is actually pretty easy to get anything custom built, if you use the right real estate agent with the right connections.
Location
Many unique outdoor features depend a lot on the location. A fire pit for example would not make much sense if your Costa Rica luxury home is in a beach area, it will be too hot to ever use it. But if your luxury home is located on an Escazu mountain top, you will be able to use your fire pit at least 4 – 5 months out of the year. Not that it snows in Escazu, because it doesn't. But the winds can be chilly and temperatures might be down to the 70's sometimes ……
9 Outdoor features
So let's make a list of those outdoor features so you and your spouse can start discussing which ones are important to you and you can send your wish list to your agent. I will use Pinterest to show you some ideas, make sure you check them out!
Eccentric wishes?
I all my years of working in Costa Rica real estate, I have seen quite some eccentric wishes. I have never seen one crazy enough to not be able to accomplish the buyer's dream with a little extra effort.
If you are in the market for a Costa Rica luxury home, contact us now. We have incredible options for you in 33 different locations countrywide. We can make this luxury home purchase a great experience for you.
And don't forget to let us know which outdoor features you found on Pinterest that you would like to have for your Costa Rica luxury home or follow me.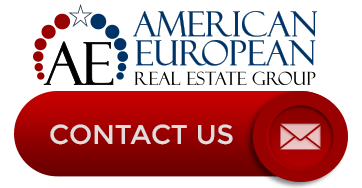 Feel free to leave your comments on this blog.
---
If you like this blog, connect with me on Google+ or subscribe to our newsletter by clicking the banner below.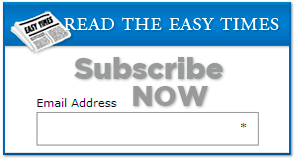 I DO want to remind our readers that we appreciate any referrals you can send us. Please also remember the American European real estate Group's agents when your refer a real estate agent. We appreciate your business.