In November of 2006, our Costa Rica real estate office sold a large rural property in the middle of nowhere.
This property is geographically located in the district of Mora, which belongs to the municipality of Ciudad Colon. I'm talking about the new Río Grande Hydroelectric plant at future Lake Chucás.
Location wise, the property is close to Atenas, just a couple of miles from highway 27.
A US company, with either an incredible vision of the future or with a crystal ball in hand, decided to purchase the land. Then they could build the first real retirement community in Costa Rica when the time would be ripe for it.
The master plan called for an exclusive, self-contained 300+ acre community. The master plan showed luxurious houses and a spa, a fitness center, 24-hour health clinic, shopping on site and recreational opportunities.  The end of the 2008 worldwide real estate boom made the property owners decide to wait for better times. They knew that residential growth is going west from San Jose and will arrive in Rio Grande soon.
Now forward your clock 9 years.
Río Grande hydroelectric plant
Enel Green Power, is one of the largest international companies dedicated to developing and managing energy generation from renewable sources. Enel is building the Chucás – Río Grande hydroelectric plant which will inaugurate in January 2016. Most of all, this dam will probably generate the next real estate boom near Atenas, which will be Lake Chucás real estate.
The plant, 50 km west of San José, is still under construction at this time, will have an installed capacity of 50MW and will generate 219 million kWh/year. This is equal to the annual consumption of 81,000 households. Since Enel is in green power, the plant will also avoid the emission of 150,000 metric tons on CO2 into the atmosphere each year. The construction cost of this plant is around $107M.
Enel bought all the necessary land in Chucás from my client in 2010. On this property, they plan to create a lake on the east side of the Río Grande hydroelectric plant and all that land will be flooded soon.
Lake Arenal and Lake Cachí
Are you familiar with Lake Arenal and Lake Cachí (Orosi) and its beauty?  Both lakes were created for hydroelectric power generation, just like the Río Grande hydroelectric plant will be. Lake Arenal specifically has attracted real estate developers building communities. As a result, those properties have beautiful lake views and is being widely promoted by International Living among others.
The disadvantages of Lake Arenal such as the 3.5 hour drive from San Jose and a lot of rain around the lake area haven't stopped development because the surroundings are stunning.
Check for Lake Arenal real estate on our MLS.
Río Grande and Lake Chucás real estate
Soon, we will find out what the new name of the new lake will be, before January 2017. Meanwhile, I will call it Lake Chucás. This new lake will be only 40 minutes away from San Jose, the same driving time as to the beaches on the Central Pacific coast of Costa Rica.
Recently, a new access to highway 27 was built (see photo) at the entrance to Balsilla, just west past the Atenas toll. A new road, to be constructed over the new Río Grande hydroelectric plant by Enel, will take you to the other side of the Rio Grande.
I have been able to only take photos from certain angles since I'm not allowed to enter Enel property. If you want to see a good aerial photo of the work in progress at the new dam, click here. You will want to be looking for Lake Chucás real estate soon.
The future Orotina airport
The Costa Rican government has serious plans to build a new International Airport in Orotina in 2025. This airport will be only 20 minutes away from the future lake. The main hurdle to start the construction of the new airport is that highway 27 will need two more lanes or more.
Nonetheless, the contract with the company that manages the highway won't be up until 2033.  The new Río Grande hydroelectric plant is only 25 minutes away from the existing Juan Santamaria International Airport.
Looking for real estate developers
Are you a Costa Rica real estate developer and you are interested in doing your next residential project in the right location? Can you imagine how beautiful the lake views will be for those living in a condo or a home in the hills overlooking the lake. Because this land is only 40 minutes away from San Jose and 20 minutes from the future Orotina International airport! Lake Chucas is waiting for the first real estate developer to move in to start a Lake Chucas real estate office for the next real estate boom.
Have a serious look at a few incredible properties for Chucás residential development that we have listed in the immediate area of the new Lake Chucás:
•    137 acres of view property for residential development near Atenas
•    50 hectare residential development near Atenas for sale
Invest in your future
Soon this beautiful project hits the construction phase. Therefore, I recommend you check it out, it's called the Río Grande hydroelectric plant. Look into investing in a house or a condo for yourself, a vacation rental or as a long term rental. In conclusion, the location is hot and so will Lake Chucás real estate soon be.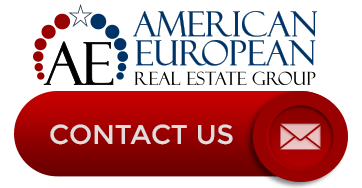 Interested in doing business? Contact us now.
---
Feel free to leave your comments on this blog.
If you like this blog, connect with me on Google+ or subscribe to our newsletter by clicking the banner below.
I DO want to remind our readers that we appreciate any referrals you can send us. Feel free to refer us with anyone you meet on the plane, in the supermarket, at yoga, at the gym, at the beach or in a restaurant. Please remember the American European real estate Group's agents when you meet someone who wants to purchase one, we appreciate it.