Estimated Reading Time: 4 Minutes
When moving to Costa Rica, buying a farm or a beachside property can be a point of discussion amongst family members. Some prefer the quiet of a farm, and the idea of growing your own. Others might prefer the sound of the waves and just being a beach bum. Here are some points that might help in deciding which way to go.
Conveniently nestled between the gusty tropical Caribbean Sea waters and the gaping Pacific Ocean, Costa Rica is a dream destination.
Costa Rica offers more than just tropical weather. You'd surely appreciate the laid-back lifestyle, idyllic beaches, lush rainforests, and remarkable biodiversity. These are more than enough reasons for anyone to want to move to Costa Rica. At some point, you may even think of buying property in Costa Rica so you can have a place to call your home while away from home.
It's not at all a far-fetched idea to build your home in Costa Rica and have an architect design an unusual home surrounded by stunning sceneries and the interior style of your dreams.  Once you've decided that's what you want, you can go to step 2:
Farm Vs. Beachside
Now you have fully decided on buying a property in Costa Rica. But your doubt is if you want a farm or a beachside property. Which one should you get?
Either way, you might want to consider hiring local experts from the area you want to investigate. Only an area expert as we have on our MLS can assist you in assessing your options and ultimately decide the right path to take.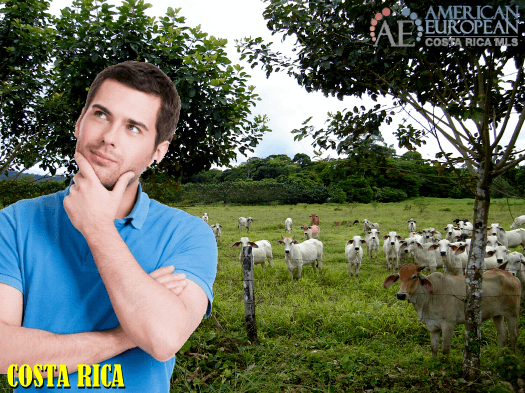 What To Consider Before Buying A Farm?
If you're going for a farm, there are a few things you should be aware of. As it rains a lot during the rainy season, drainage problems are one factor to consider. You'd probably be better off choosing a piece of land located somewhere higher and definitely not at the bottom of a hill or level with a large river.
Here are additional tips you can use when buying a farm in Costa Rica:
Decide if you want the property just for farming or if you're also planning to build a house on it.
Choose the type of farm you want. Options include a coffee farm, pig farm, cattle ranch, timber farm, rice farm, eco-farm, dairy farm, or vegetable farm.
Our country has many volcanoes, not all active. Therefore, the soil is very fertile. The type of farming you pick may also heavily influence the location of the property you want. Fruit farms are more common in areas like Upala, potatoes in Cartago, while coffee and avocado thrive well in the Los Santos Valley.
Aside from these, you also need to consider the scale of farming you want. Will your produce be for personal use only, or do you plan on turning it into industrial agriculture for a higher return on investment? Industrial farming requires bigger property and is most likely common in extensive plains, particularly the Northern and Caribbean zones.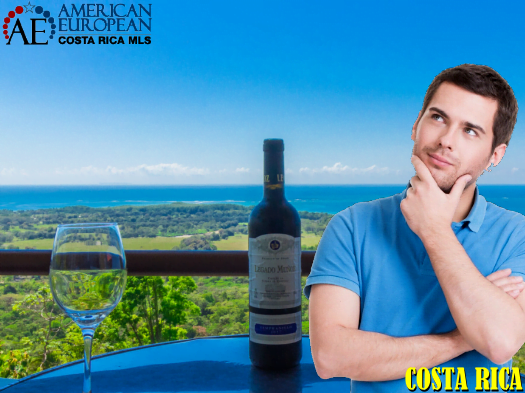 What To Consider Before Buying Beachside Property?
Beachside property in Costa Rica is protected by the Maritime Zone Law, which might, or not, make you decide to move a little further from the beach.
Again, talk to our area specialists, who know where properties are titled and where it's located in the maritime zoned area. Most beachside property in Costa Rica is or will be taken by real estate developers because it's so expensive.
Here are additional tips you can use when buying a beachside property in Costa Rica:
Distance from the beach might not be walkable
Wow ocean views might be a good option if a beachside property is over your budget
Buying a penthouse on the beach is also doable
Take into account that security might be important if you're not a full-time occupant
Conclusion
Buying a property in Costa Rica is quite an investment and you want to do it right. One thing some buyers don't realize is that real estate functions differently from other countries, and mistakes are made easily. That's a good reason to follow our blogs about real estate every week.
If you want a relaxing and tropical spot you can call your second home in Costa Rica, beachside property might be what you're looking for. On the other hand, a farm or ranch can be a sound investment if you're into farming and you've already set your eyes and heart out on the type of farming you want to do.