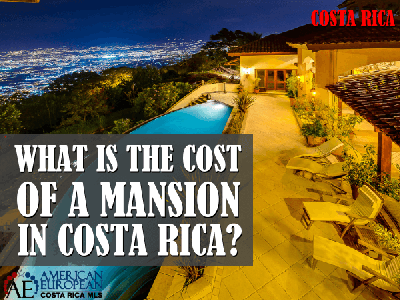 There are many different opinions on what qualifies for a mansion; we will discuss that later in this article. Do you want to know the cost of a mansion in Costa Rica?
The cost of a mansion in Costa Rica depends very much on the location of the property. You want to buy a mansion that is in the right location. It is either in the best part of town or it is in a very special gated community. Another possibility is that the mansion would offer the most amazing panoramic views that you can imagine. If it's not, why would you bother buying a mansion anyway?
We do not have a Park Avenue or Roxbury Drive, but we have Escazu, Flamingo, Dominical and some other pretty impressive locations. On our MLS it is pretty easy to search for mansions and estate homes.
Most connoisseurs would say a mansion in Costa Rica would need to have at least 9,000 square feet and quite a few more rooms than the customary 3 – 4 bedrooms. What else would you expect a mansion to have?
If you go online and look for mansions, you will find some impressive mansions for sale with the most amazing features.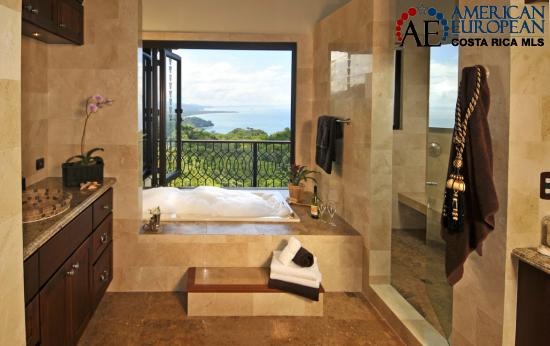 Mansion features
Olympic size pools, covered or equipped with speakers so you can listen to music while under water
Ice rink, bowling alley or running track
Garage – showroom for 20 antique cars
Koi pond surrounded with Japanese gardens and fountains
Screening room or 50 seat cinema with popcorn machines and bar, recording studio, disco
Race track, football field or helicopter landing pad
Bowling alley, casino, theater, basketball court, racquetball court,
Shark tank, opium den, cigar room, doll collection room, chinaware display room, stuffed animal room,
Themed guest rooms
Marble throughout
The fact with all those mansions that offer that kind of features is that they usually sell for anything over $20 million. You can buy a mansion in Costa Rica for much less than that, a lot less.
Check them out with me now, and see which one you like best. These three listings are only a small sample of our mansion in Costa Rica inventory. The do give you an approximate idea of the cost of a mansion in Costa Rica. We make showing appointments for qualified buyers only.
Breathtaking 3 Acre Escazu Estate
Asking price: $2,300,000 – see listing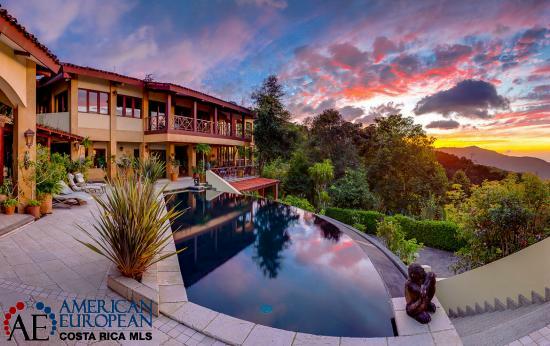 This breathtaking estate is located in the hills of Escazú and was formerly a coffee plantation the property's size is 14,626 m2 (3.66 acres). The garden is full of mature trees, like cypresses and fruit trees, as well as many flowering shrubs.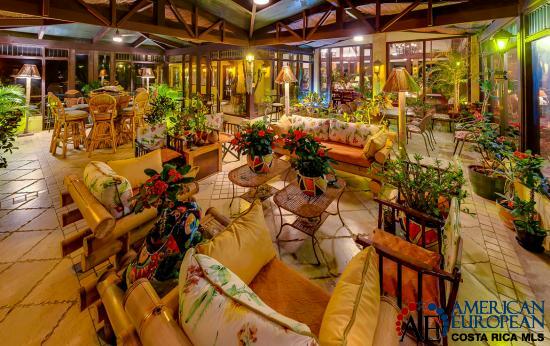 The total construction of this outstanding Escazu estate is 1260 m2 (13,000 sq.ft.) with 8 bedrooms each with its en suite bathrooms and walk in closet and balconies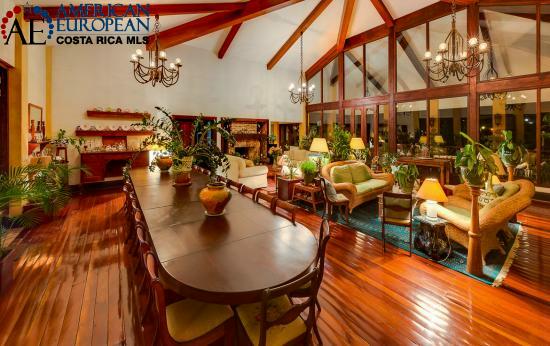 Casa La Big Sur Escaleras – Escaleras / Dominical
Asking price: $2,350,000 – see listing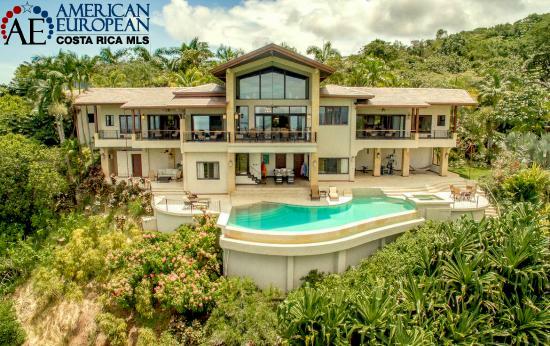 We guarantee the views rival any coast line view in the World. This 2 acre tropical Tommy Bahama style estate is a one of a kind design that fits elegantly in a rare location making it simply unique.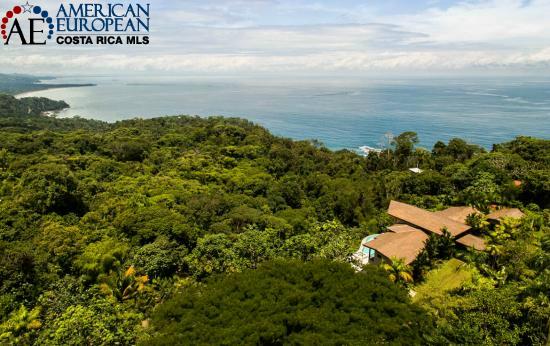 Casa La Big Sur is over 6000 sq. ft. of living space, enclosed with central air conditioning throughout the house, a great room with the living, dining, balconies, and kitchen all using one space.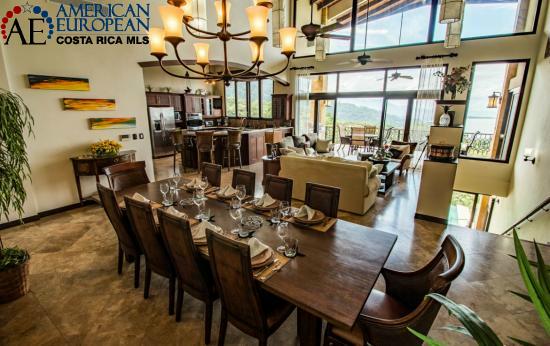 Luxury Mediterranean dream estate for sale in Escazu
Asking price: $5,399,000 – see listing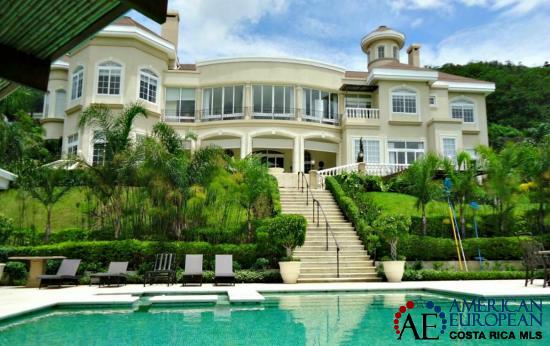 Welcome to a scenic and peaceful oasis comprising an incredible 7 bedroom Mediterranean home designed by Architect Esteban Sandí.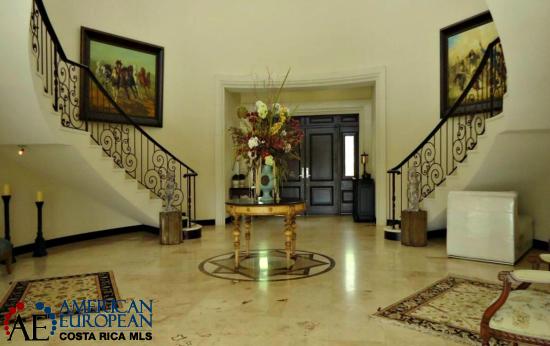 This unique 11,700 m2 property with a 2,000 m2 (22,000 sq.ft.) mansion offers space, privacy and luxury to indulge yourself and enjoy the fabulous valley views.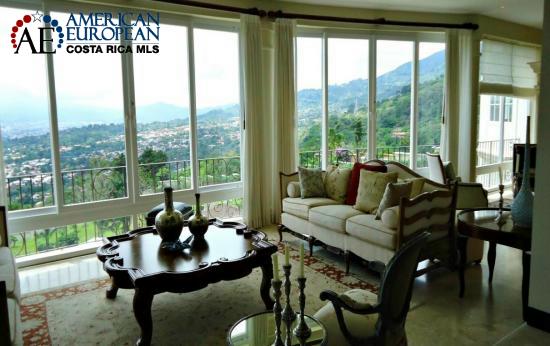 We also carry a great inventory of estate homes for sale, where the homes are smaller but the properties are much larger.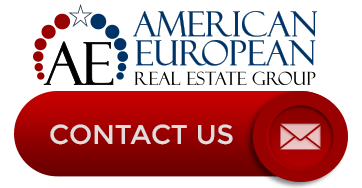 Contact us now for a viewing of a mansion in Costa Rica, in any of the areas of the country that we cover with our affiliates. That is really the best way to find out the cost of a mansion in Costa Rica.
Feel free to leave your comments on this blog.
---
If you like this blog, connect with me on Google+ or subscribe to our newsletter by clicking the banner below.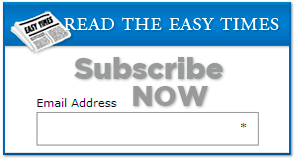 I DO want to remind our readers that we appreciate any referrals you can send us. Please also remember the American European real estate Group's agents when your refer a real estate agent. We appreciate your business.