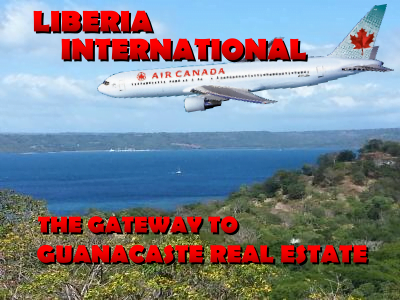 When you visit the famous beaches of Guanacaste from the Central Valley, you have to drive through the outskirts of the city of Liberia. Fly into Liberia International airport, and you will see Guanacaste real estate everywhere. Then, you will be driving through Guardia and Comunidad and not get to Liberia, unless you really want to.
The city of Liberia is the gateway to Guanacaste real estate. When Burger King started a restaurant on the largest intersection of Liberia, it looked like Guanacaste was stepping out of the Stone Age. It sounds unbelievable but Burger King was the start of a new era for Guanacaste real estate. This Liberia food mall now also holds Cinnabon, Church's, Papa Johns and some others. Change in Liberia real estate arrived fast now and the population of "the pampa Guanacasteca" more than welcomed those changes.
The golden gate of Guanacaste real estate didn't really open until February 2012, when the Liberia airport was re-inaugurated as LIR. This happened thanks to the decision ex-president Oscar Arias took to re-build the old airport. Then it was up to president Laura Chinchilla to finish a project that was not started by her own government.
The international airport
The re-construction converted the Liberia airport from F category (saturated) to B category by IATA standards. This turned the airport into the best secondary international airport of Central America and opened the door for first class tourism in the whole Guanacaste beach region.
Once international passenger traffic at Liberia International airport changed from 295,000 in 2010 to 755,000 in 2014 Liberia city started getting quite some attention from the Costa Rica real estate sector. Though 95% of passengers come for tourism visiting the amazingly beautiful Guanacaste beaches, the supply that such an airport needs creates lots of new real estate and investment opportunities.
The new airport obliged the Guanacaste healthcare industry to react. Therefore, in July 2012, CIMA Hospital inaugurated their new Liberia hospital only 6 miles away from the Liberia International airport. The hospital is servicing the tourist sector as well as the locals looking for better quality healthcare.
An international airport in a beach destination has always proven to bring a lot of new business into the immediate area. Commercial Guanacaste real estate suddenly started booming and to become an important factor for Liberia's commercial and residential growth.
Entertainment in Guanacaste
Africa Safari Adventure Park, a 250 acre safari and adventure park only minutes from Liberia International airport that opened in 2005. The adventure park is one of the attractions for locals and visitors. Liberia being the center for most tour operators in the Guanacaste region, the economic growth for this city is stunning. This created a great market for Liberia homes for sale.
Before the inauguration of the international airport, you wouldn't find much more than a couple of sodas (local restaurants) in Liberia and good dining wasn't possible. But now you can have an amazing dining experience, authentic and intimate dining and outstanding steak and seafood experiences.
Try restaurants in Liberia such as La Mesa de Monique y Andre, restaurante Casa Vieja, Mariajuana, Marisquería Sabor Porteño and many others after you look at Liberia real estate with our affiliate Bettina Maag.
Guanacaste real estate
Bettina invites you to invest in Guanacaste real estate, in particular at Liberia, the largest city in Guanacaste: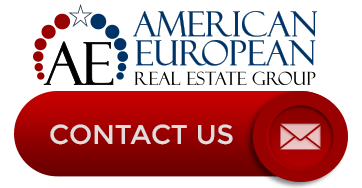 Contact our affiliate in Liberia, Bettina now for any Guanacaste real estate purchases or rentals. If you like this article, please feel free to share it on your social media.
---
If you like this blog, connect with me on Google+ or subscribe to our newsletter by clicking the banner below.
I DO want to remind our readers that we appreciate any referrals you can send us. Please also remember the American European real estate Group's agents when your refer a real estate agent. We appreciate your business.