Estimated Reading Time: 6 Minutes
Have you had this dream: you're sitting on the balcony of your luxurious condo on a Costa Rican beach, sipping a piña colada? Well, this is a pretty common dream for those who live through cold winters year after year.
Thousands of snowbirds fly down every year, to enjoy their luxurious condo in paradise. And once they retire, they just move there permanently. Some rent their condo out on HomeAway or Airbnb for the rest of the year. The income usually covers the HOA fees, property tax, and maintenance costs.
Are you having that same dream? Maybe you don't know which beaches in Costa Rica are the best ones to move to? Then you have to do a little homework before you invest in a luxurious condo, and find out which part of the country suits your requirements best.
I have had customers who said they'd never be able to live in a condo and ended up buying one. Others prefer to rent an apartment and invest their money elsewhere. Many of our clients prefer the privacy of a villa or house. Let's go through the options that you have before you start shopping around online.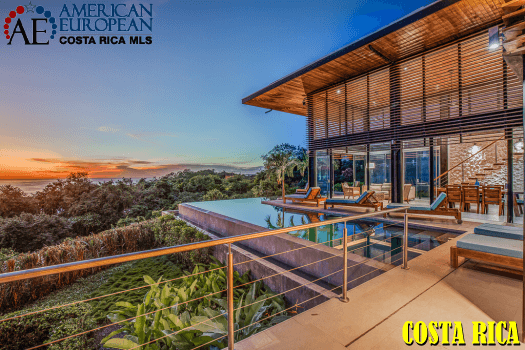 The Difference
Some do not know the difference between an apartment and a condo when they see it advertised. The word apartment is used when it's for rent. There are of course advantages and disadvantages to either renting an apartment or buying a condo.
A condo in Costa Rica can be a townhouse in a gated community or a unit in a building. Costa Rican Millennials now prefer buying a condo and not live in a house. But is this also a fact for you? That's something you have to decide before you start shopping for a property.
The common facilities of a condo, like elevators, gyms, pools, or garages, are shared amongst the residents. A house has the advantage of privacy but having the same facilities for yourself can be quite expensive. The maintenance of a house falls totally on the owner's shoulder, and this is often a burden, especially if you don't live in Costa Rica permanently.
Better Resale
A luxurious has a much better resale than a non-luxury unit. Plain condos are always a dime a dozen, but the higher-end units always have a much better resale. Of course, when buying a more expensive condo, you'll find your choice is much more limited.
Do your homework first though. A luxurious condo doesn't sell as easily in the Central Valley as it does in many of the beach areas. A good example is the choice of luxury condos sold in Miami, Florida, compared to an area such as Orlando Florida.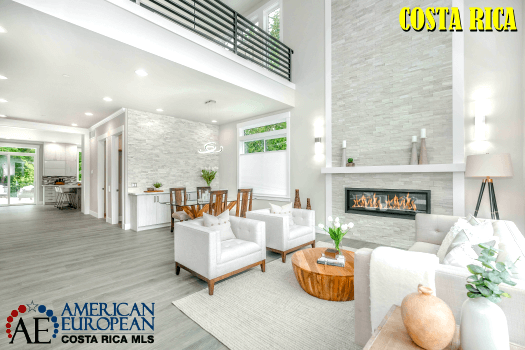 Check for example luxury condos situated in Aria on the Bay building for example, with a waterfront view that will take your breath away. These particular high-end condos are located in the Edgewater neighborhood with all the amenities you need for more than comfortable living conditions.
Costa Rica is very different from what you'll find in Miami. Check for luxury beach condos or city condos in Costa Rica on our MLS.
Lower Maintenance
Historically, the maintenance of condos has always been lower than it is on houses. In a condo, you are only responsible for the interior of your home. Condo fees often scare people away, but before you totally trash the idea, you should find out what those fees cover.  Then compare that to what it would cost if you own a house. Typically, fees cover maintenance and upkeep of the building, insurance, security, trash pickup, and much more.
Privacy
When buying a luxurious house in Costa Rica, you will have all the privacy you want. There are no rules or regulations to follow, except your own. If you want to remodel your house, you don't have to ask anyone for permission, except the city's engineering department. And if you want to party night and day, feel free to do so, as long as you don't bother your neighbors.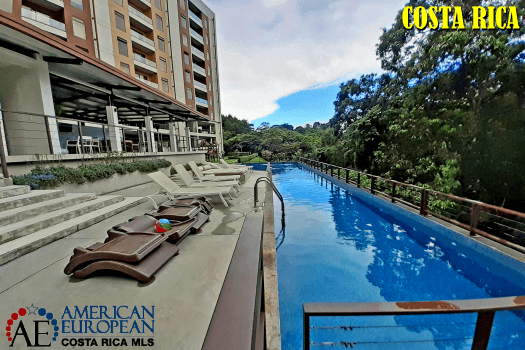 Trends
The trend to live in a condo several reasons. In Costa Rica, more and more people are looking for a worry-free lifestyle. Younger people have fewer children, work more, and don't want the concerns of keeping a home while being out of the country.
Here is a shortlist of advantages that those who prefer to live in a luxurious condo enjoy:
1.    Smaller size but used at the max.
2.    Therefore, high-end finishes are more affordable
3.    Views that are often impossible to have in a house
4.    The use of expensive amenities at a low cost
5.    Worry-free security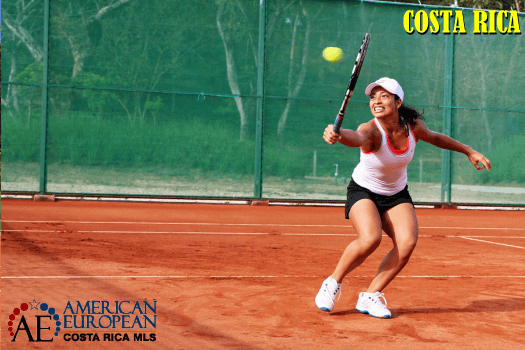 Carefree Living
When you own a house and your roof leaks or pipe bursts, it's all on you to get these things fixed. Any house owner knows this is a headache. You don't have these worries in condos because it's already paid in your fees and the condo board is the one that handles these issues. For any interior leaks or repairs, a condo usually has a maintenance person on staff.
If you are looking to purchase a luxurious condo in Costa Rica, in the Central Valley, or at the beach, contact us. Our MLS covers the country from coast to coast and our area experts will assist professionally.