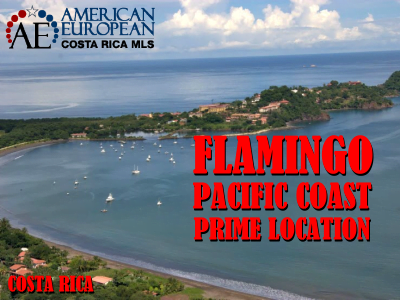 Flamingo Beach is a great investment environment and a Pacific Coast prime location. The Pacific Coast was recently again in the news because of the re-inauguration of the Liberia Airport.
The renovation of the International airport Daniel Oduber makes it possible for vacationers from the US and Canada to fly straight into Liberia. As a result, travelers are less than an hour from our prime beach location in Guanacaste: Flamingo Beach.
Costa Rica has recently caught many eyes as a hot tourist spot. For that same reason, it is also as a great place to purchase Costa Rica real estate. With so much public attention and a vast number of tourists visiting the country every year, the country offers a great investment environment for real estate.
Costa Rica is a democratic republic with three branches of government and has enjoyed one of the most democratic governments in Latin America. As of 1948, Costa Rica abolished its army and since 1949 has enjoyed its peaceful democratic existence, often being referred to as the "Switzerland of Central America".
The government of Costa Rica very much sees the value of tourism. Over the past few years, the government has given a lot of incentive to foreign investors to come to Costa Rica.
Stable government ensures that the money you put into your property is safe. In this beautiful country, political turmoil will never be a reason for non-liquidity. Also, this provides a good reason why Costa Rica is a great place to buy. There are many other locations around the world that investors think of to go and buy, but stability is very important and should play a huge factor in anyone's investment decisions.
Therefore, below are six great reasons to invest in property in this Pacific Coast prime location, Flamingo Beach.
1. Stable Currency
Investors want to know if their money is safe in Costa Rica. Stability of the government has helped to maintain a solid and stable currency.
The Costa Rican colon, also denoted as CRC is the official currency of Costa Rica. (Currently $1 USD = 545CRC average). Colones come in notes of 1,000 up to 10,000.
US Dollars are accepted as legal tender in Costa Rica. Both are widely accepted and exchanged throughout the country. Approximately 90% of the places of business in the country accepting the US Dollar.
When buying a property in a Pacific Coast prime location, you will see that it is negotiated in US Dollars and not in the local currency.
2. Tax Incentives
This seems to be the one everyone loves! As mentioned earlier the Costa Rican government has created one of the most attractive investment environments in Latin America.
Capital Gains Tax= 0% in Costa Rica.
The capital gains taxes are exempt for a business if the money is derived from an activity that is not the normal course of business for the company. This exemption is established through the use of an S.A. or Sociedad Anonima.
Property Taxes in Costa Rica = .25% of the registered property value. This rate is significantly lower than most places in the world. As a result, people are buying property in Costa Rica which increases demand and ultimately increases value. There are not many places where you can buy a property that has an incredible appreciation potential with such low holding costs.
3. Corporate Structure: The Sociedad Anonima (S.A.)
These forms of corporate structures allow owners of property to keep their names away from the corporations they own (literally translates as "anonymous society"). Ninety percent of all buyers of property in Costa Rica is using these S.A.'s. Also, when a property owner purchases property through these corporations, they use a shareholder's loan to fund the purchase. Also, rental income generated is taken out of the corporation as dividend income and deducted from the initial investment and thus no taxes are paid.
Income Tax: Only income generated in Costa Rica is subject to income tax. Costa Rica offers large amounts of income to be deductible and free from any tax
**all tax information should be verified by the independent tax professional. 
4. Proximity to Major U.S. Cities
When investigating vacation destinations and environments for second homes or investment property, it is important to factor travel times to the destination. Costa Rica's proximity to major US Cities gives even more reason why investors are buying property in Costa Rica. Great tourist destinations need to be close and easily accessible.
Major US Carriers offer direct flights to and from Costa Rica from the following international airports (3-5 hour flight times)
Miami
Houston
Atlanta
Dallas
Chicago
New York
Los Angeles
Toronto
The Liberia International airport gives you access to Pacific Coast prime location property in less than 1-hour driving distance.
5. Healthy Local Economy
For baby boomers and entrepreneurs, spiraling costs of living abroad, oppressive taxes and government regulation in the US have placed Costa Rica high on the list of places to retire. Most of all, without sacrificing the standard of living. This is what savvy investors are looking for!
6. No Ownership Restrictions
First of all, foreign Ownership is promoted in the country of Costa Rica. In many foreign countries fee, a simple title is only available to locals and without titled ownership, your investments can be at great risk. All foreigners enjoy the same rights as Costa Ricans when it comes to real estate ownership. Your ownership rights are all registered as titled, fee simple properties in the National Registry of Costa Rica. As a result, you can have your own price of titled Pacific Coast prime location property!
As you can see there are many great reasons to invest in Costa Rica. Consequently, many people believe that it is too late to make any money. This is not the case! The time is now to invest in this beautiful country and an incredible vacation spot!
Allen Lungo probably provides the most comprehensive real estate and Relocation services and inventory in the region. Contact Allen whether your interests are in homes, condos, lots or investment properties in Flamingo and Potrero beach areas.
If you have any questions about Pacific Coast prime location or for a property tour, feel free to contact Allen Lungo.
Feel free to leave your comments on this blog. If you like this article, please also feel free to share it on your social media.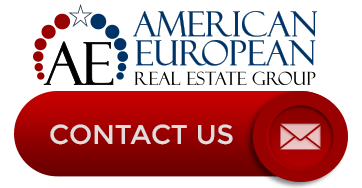 If you like this blog, connect with me on Google+ or subscribe to our newsletter by clicking the banner below.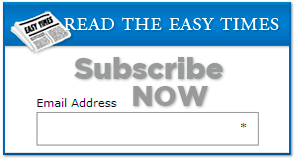 While we're at it, I DO want to remind our readers that we appreciate any referrals you can send us. Finally, please remember the American-European real estate Group's agents when you refer a real estate agent. Because we DO appreciate your business.