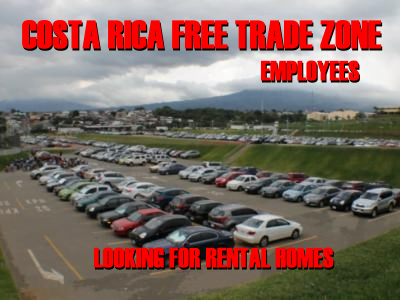 Residents of Cariari and Belen are seeing an unusual movement from investors to purchase homes to rent.
New residential opportunities are generated due to commercial growth in the Free Trade Zone business and tenants love to live in a secure community such as Cariari with wide streets and upscale homes.
No other area in Costa Rica is experiencing the continuous growth in commercial real estate investment in the immediate vicinity of Ciudad Cariari. There is a huge triangle that only a few years ago consisted of only coffee fields that have been turned into huge Free Trade Zones and office centers that offer a great job supply.
Many residents of Cariari, Los Arcos and Belen have decided to have their homes to rent, to get a nice ROI on their investment. Then, they move out to quieter destinations such as Atenas and the northern Heredia areas. This will keep them out of the heavy traffic highway 1 suffers during peak hours.
Thousands of possible clients already work in the area
Thousands of employees of those companies located Barreal de Heredia and La Aurora de Heredia are looking at homes to rent in the immediate area of Ciudad Cariari and Belen as they prefer to live close to the job and they won't have to get stuck in traffic for hours trying to get to work and we strongly recommend to invest in the purchase of homes to rent.
The below mentioned Free Trade Zones house a huge amount of international companies, some very well known by all of us, with hundreds of employees. Those companies generally pay salaries that are above local standards and most of their executives can afford a rental budget that runs between $1,000 and $2,500/month.
Generate a great return on investment
When you make a real estate investment in Costa Rica you can invest very profitable. It is very well possible for investors to purchase homes to rent and get a 5 – 8% ROI. When you purchase homes to rent in Cariari or a home in Belen, there are hundreds of international companies in the area. AND your real estate investment will grow as property values are going up fast in the area. Are you worried about having enough options for tenants?  Check here to see how many houses there are for sale in the Cariari and Belen area between $150,000 and $300,000 which you will be able to rent easily and received the required ROI with the help of our Cariari real estate agent
Free Trade Zone
See how commercial real estate investment has happened in many industrial Free Trade Zones and office centers are located within a 3 mile radius from the Cariari shopping mall:
•    America Free Zone
•    Ultra Park Free Zone
•    Metro Park Free Zone
•    Global Park Free Zone
•    Euro Plaza 1 and 2
Large international companies
I'm sure this you will feel comfortable with the information given and see why I'm writing this article. Just to mention a few of those companies who already made a huge commercial real estate investment in Costa Rica:
Dell
Auxis
Avionyx
Bosch
Cognizant
CMG
Concentrix
DHL
Experian
HP
IBM
Fabri-Tec
Intertec International
Kareo
The Results Company
Terradyne
Valorglobal
VIA
Vialinks
VMware
Boston Scientific
ICT Group
Allergan
Baxter America Services
Hospira
SYKES
Bentec Medica
Align Technologies
ArthroCare
Metro Servicios ZF
Penn United
Digital Arbor
DeRoyal
Subway
West Star Medical
If you know any investors to purchase homes to rent, let us know.
Great amenities in the area
The Cariari area offers many amenities that make it possible for those working in any of the above Free Trade Zones. You can live and work in the same area. The Cariari Mall offers all your needs for shopping, restaurants, bars, and banking. There is a large EPA hardware store right off highway 1 and Cariari.
Finally, for leisure, the Cariari Country Club offers
a great golf course
tennis courts
an Olympic sized swimming pool
spa
gym
and several restaurants.
A special call to investors to purchase homes to rent: Don't wait too long before you make your Cariari and Belen real estate investment. They can generate 4 – 6 times the ROI than the money you have invested in bank deposits. Contact us now!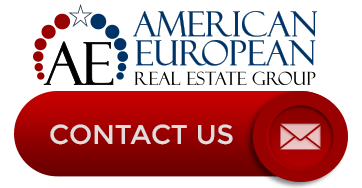 Feel free to leave your comments on this blog.
---
If you like this blog, connect with me on Google+ or subscribe to our newsletter by clicking the banner below.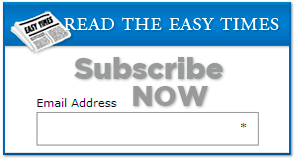 I DO want to remind our readers that we appreciate any referrals you can send us. Please also remember the American European real estate Group's agents when your refer a real estate agent. We appreciate your business.