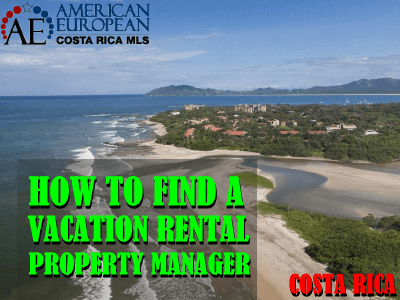 Do you own a vacation home but don't have a Costa Rica vacation rental property manager? If you want a good ROI on your investment, you need one. Once you have bought a Costa Rica vacation home from any of our American European affiliate partners and you want to turn this vacation home into a vacation rental property, you probably don't know where to even start.
I suggest you hire a vacation rental property manager to manage a vacation home that you don't want to rent. You will find that by using it for yourself and family, friends, associates, and business partners is quite a bit of work too.
Next time you use your vacation home, you don't want to start cleaning and painting after an 8-hour flight, don't you? And who will take care of payments like power, water, cable TV, HOA fees and property taxes?
Your American European real estate agent is going to play a very important factor in this task. Because your agent knows all the right Vacation rental property managers in the area. And of course, all the agencies that promote vacation rentals in your area online.
Find out about the services the different vacation rental property managers have to offer. Some Property Management companies do only the maintenance on your Vacation rental property, and some will also do the advertising and manage the reservations.
This is very important to know because not all vacation property management companies also get involved in the bookings of your rentals.
Find a vacation rental property manager
If you have purchased your vacation home in a Costa Rica beach area and it is located in a hotspot, you will probably find several vacation rental property managers in the area where you bought and they're usually easy to find online. In the Central Valley, you will find that Atenas is really the only town where there is any vacation rental property market at all.
Most vacation rental property managers only cover a certain area. You might find one company that covers the beach area between Tamarindo Beach and Flamingo and Potrero beach and another company that works between Playa Panama – Playa Hermosa and Playa Ocotal, so you need to do your homework. If you purchased in the Central Pacific, you will find most companies cover between Los Sueños and Playa Hermosa. Go further south and you will find them located between Manuel Antonio and Ojochal. On the Caribbean side of the country, most are concentrated around Puerto Viejo and Manzanillo. Most of the research on a vacation home in Costa Rica can be done online before you can start knocking on doors.
Do for example a Google search or a Yahoo Search for "Costa Rica Tamarindo Property Manager" and you will find at least 20 options for a vacation rental property manager. Make a list with names and contact numbers. Then send them all an email to see how fast they connect with you. Those who need less than 24 hours to contact you are very good and the ones you'd like to do business with. Check your spam/junk folder twice a day to see if any emails went there, most email services keep very tight filters on their server.
Utility payments, cleaning, and others
In Costa Rica, you need residency to open a bank account. To be able to pay your utilities such as power, water and phone, and your corporation tax for your vacation home in Costa Rica, you need a bank account with Banco de Costa Rica to make your payments online. To be able to make your property tax payments to your municipality, you will probably need a Banco Nacional account. I have seen some vacation homeowners do it themselves. I do recommend you find a good vacation property manager who will take care of all of this.
On your next visit, you might find it in a mess, dirty, broken dishes and missing bed sheets and beach towels. Who will make sure your vacation home will always be in top shape? You got it right, your Vacation rental property manager!
Find a Vacation Rental company
Now you can do another search on Google and Yahoo for Costa Rica Tamarindo Vacation Rental Property or Costa Rica Tamarindo Vacation homes for rent. Most property management companies are also in the vacation rental business. You do need to do your homework to see how good they are. See if any of the companies of your choice also cover property management or not.
Find each Vacation Rental company's website and see how well they score on each search engine. The keywords for your search are important. Almost every Vacation rental property manager scores high in a very localized search. Try "Costa Rica Tamarindo Vacation Homes for rent". Try "Costa Rica Vacation Homes for rent" for example and you will find the ones you are looking for. This is very important for your marketing effort. Most people who a looking for a vacation rental in Costa Rica might not know Tamarindo Beach.
Who will market your Vacation rental?
Make a search on Google "for rent" or "vacation rental" and then the town your property is located. You will find out that most of the websites that score high on vacation rentals or VRBO are Flipkey, Airbnb, Homeaway, and Tripadvisor. That is the reason you need to invest some more time in research. Find out what the best way is to market your vacation rental. Then decide if it is your vacation rental property manager or yourself to do all the advertising and keeping track of the reservations.
More free information
Free information on how and where to market your Costa Rica vacation rental and receive a great ROI. Read our articles in The Easy Times. They will teach you all about:
Owning and managing a Costa Rica vacation home
Where to buy
How to buy
Who to contact
and how to get started in the vacation rental property investment.
Interested in purchasing a vacation home in Costa Rica?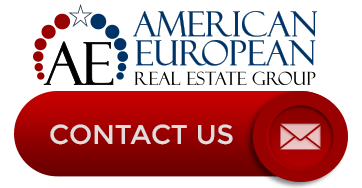 Feel free to leave your comments on this blog. If you like this article, please feel free to share it on your social media.
---
If you like this blog, connect with me on Google+ or subscribe to our newsletter by clicking the banner below.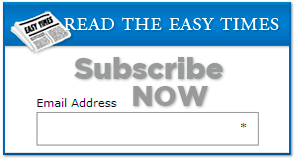 While we're at it, I DO want to remind our readers that we appreciate any referrals you can send us. Finally, please remember the American-European real estate Group's agents when you refer a real estate agent. Because we DO appreciate your business.