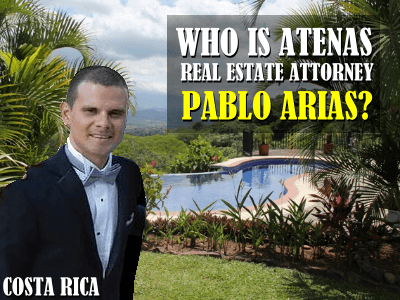 Anyone who has bought or sold real estate in Atenas and has used a bilingual attorney knows Atenas real estate attorney Pablo Arias. When you purchase Atenas real estate in Costa Rica, you will need not only a great Atenas real estate agent but also a closing attorney. Pablo Arias Gonzalez is a bilingual real estate attorney who specializes in everything that involves Atenas property for sale.
You can get in touch with Atenas real estate attorney Pablo Arias Phone: +506-2446-7711  Cell phone: +506-8835-7490   website  Contact by E-mail
I have worked with Atenas real estate attorney Pablo Arias for approximately 6 years.  He is honest, efficient and hard-working real estate attorney.  He truly goes the extra mile for his clients. Real estate law, especially in a foreign country, can be overwhelming, complicated and constantly changing. Pablo provides the guidance and information needed so that you can make the right decisions.
Pablo is always willing to take the time to meet and answer any real estate or legal questions free of any obligation. This is always a pleasant surprise for folks who are used to being charged exorbitant fees from their real estate attorneys for even phone conversations.  All my clients who have worked with Pablo have commented on his professionalism and ethics.
Pablo graduated from Law School in 2003.  He is also a notary public which requires an additional two years of schooling after Law School. Once Pablo completed his schooling, he worked for the Government for two years, assisting farmers who are impoverished, with their business.  In 2005, he opened his legal office in Atenas and quickly became one of the most successful real estate attorneys in Atenas.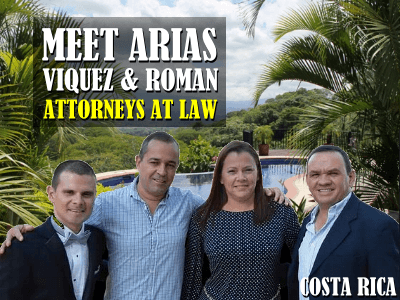 Development
His areas of expertise include all Atenas real estate transactions, corporations, notarized contracts, last will and testaments, residential and rental agreements and development assistance. One of his recent endeavors has been his involvement with the new Bella Luna development. This is a 31 lot real estate development in Santa Eulalia, Atenas.
Bella Luna in Atenas is a gated community with paved roads, nature areas, well water, electricity and beautiful views.  The community is located between Atenas and Grecia. Pablo is the project manager and real estate attorney.
He has assisted and overseen the permit processes, infrastructure development, and legal aspects.  This is an excellent experience since it can be a lengthy and complex process getting through the bureaucratic systems.
Recently, Pablo expanded his office which now includes a conference room, two assistants and two other attorneys, now Arias, Viquez & Román.
You can reach Atenas real estate attorney Pablo Arias at his office at (506) 2 446 7711 or cell at (506) 8 835 7490 or
email him
. His office is located in the center of Atenas. Its 100 meters East and 50 meters North of the Catholic church in Atenas.
But I have a much better idea. You can purchase your real estate in Atenas from me and with pleasure, I will introduce you to Pablo Arias. Check our Atenas real estate
inventory
or
contact
Marian Veltman, our Atenas agent.
Author
Isabelle Jones, our Atenas real estate affiliate for many years until she retired in 2016.
---
Finally, feel free to leave your comments on this blog. If you like this article, please also feel free to share it on your social media.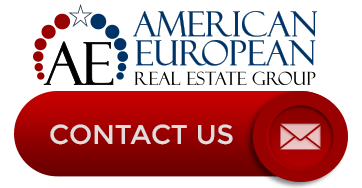 If you like this blog, connect with me on Google+ or subscribe to our newsletter by clicking the banner below.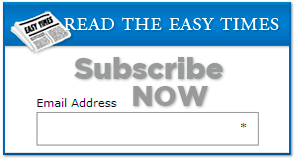 While we're at it, I DO want to remind you that we appreciate any referrals you can send us. Finally, please remember the American-European real estate Group's agents when you refer a real estate agent. Because we DO appreciate your business. Therefore, we are very good at what we do.