Estimated Reading Time: 5 Minutes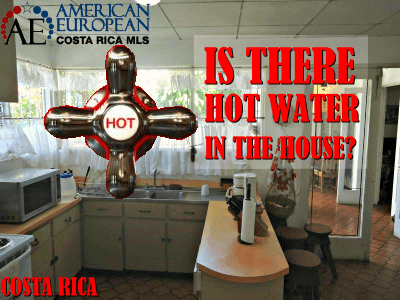 Have all homes in Costa Rica hot water? Would you think of checking for it?
When looking to purchase a home in Costa Rica, you might assume that all homes have hot water. Well, you're wrong. Hot water is one of those cultural customs that make buying a home in Costa Rica different.
You probably take hot water throughout your home for granted if you come from the US or Europe. Taking a cold shower in the morning will not make you very happy. Though it will definitely wake you up quickly.
Hot water in Costa Rica, in the old times, was seen as a luxury. And since most households would have a maid, it was not necessary to have hot water. Dishwashing soap was made to take the grease off the cooking utensils without it.
On-demand heating elements changed this panorama quickly in recent years. 25 years ago only a few showers carried a "suicide shower". This is an on-demand heating element on the shower head that will just barely take the edge off the cold water. Modern condominiums and homes in Costa Rica have either a large hot water tank with sometimes even a timer on it or they have one or several on-demand heaters installed. In the coastal areas, you will still see that most showers don't have any heating elements at all as the locals are used to taking a cold shower.
Let me walk you through the different places in the home where you can expect hot water or not. This might help you take an important decision on purchasing or rent a certain home or not.
Kitchen
A lot of kitchens in Costa Rica don't have any hot water installed. A kitchen usually has the sink on an exterior wall, so it is easy to install an on-demand heater.
Bathroom
Some bathrooms don't have hot water in the shower, or they have a suicide shower. Newer homes and condos generally DO have it in the shower. Many bathroom sinks don't have hot water and it is quite difficult to get it installed because there is only the cold water pipe and nowhere to install the heater either. I have seen very few guest bathroom sinks or powder rooms without. A maid's bathroom either doesn't have any hot water or it has a suicide shower.
Laundry room
Older homes in Costa Rica do not have hot water in the laundry room, new homes and condos usually do. The faucet that connects to the washer might not have hot water so before you purchase a washer you will want to make sure you purchase a washer that has a heating element in it.
In what we call "the pila", which is a concrete sink in the laundry room, there is almost never hot water. A pila is a sink in the laundry room that is used to wash your mop or do your laundry by hand. It is usually pretty easy to get an on-demand heater installed in your laundry room.
I always recommend all buyers to hire a home inspector before purchasing a home in Costa Rica and it is easy to have him point out where you have hot water and where not and have him give you some recommendations on installing it. You might also ask your home inspector for options to install solar heating for the home.
In Costa Rica, the C on the faucet stands for "caliente", which means hot, so you will find a lot of homes that will have the C faucet installed on the wrong side because the installer doesn't speak any English.
If you like any of the homes for sale we have listed on our MLS, ask your realtor about the hot water issues.
Feel free to leave your comments on this blog. If you like this article, please feel free to share it on your social media.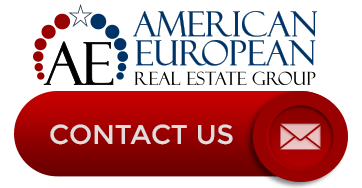 ---
If you like this blog, connect with me on Google+ or subscribe to our newsletter by clicking the banner below.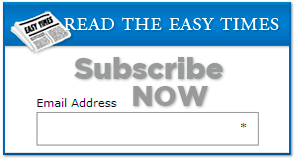 While we're at it, I DO want to remind our readers that we appreciate any referrals you can send us. Finally, please remember the American-European real estate Group's agents when you refer a real estate agent. Because we DO appreciate your business.