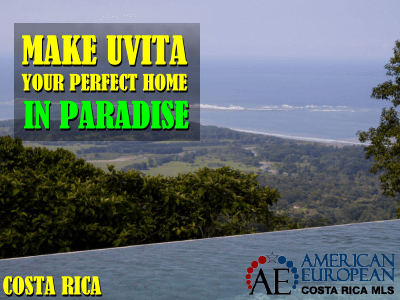 Have you heard how you can make your perfect home in paradise in Uvita? If your plan is to live in Costa Rica soon and you're trying to take the right decision, make sure you visit Uvita first.
The Southern Pacific is a beautifully preserved area of Costa Rica that boasts some of the best coastlines in the world.
With its rich biodiversity and breathtaking landscapes, it is easy to see why numerous families have decided to make their home in paradise. That is the reason we are inviting you to look at living in Uvita as well as South Pacific real estate.
Uvita is located in the Southern Pacific of Costa Rica, situated approximately 17 kilometers to the south of Dominical. This paradise is a rapidly expanding coastal town with plenty of multi-cultural character. Offering a wider range of facilities than its fellow neighbors, its steady growth has seen this town go from strength to strength in recent years.
Once a small fishing village, the town of Uvita has a well-developed infrastructure and also an organized network of services. Now, this beautiful town offers some of the most interesting investment opportunities in the area. This should be a great reason for you to also buy a home in paradise.
One of those unique and interesting investment opportunities is that you can purchase a residential building lot in Uvita for sale. You can use your IRA or 401K to make the investment without having to pay any taxes back home on it.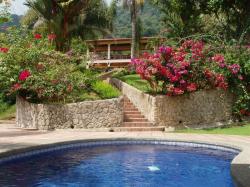 Uvita home in paradise
The Southern Pacific has been a notoriously difficult area to access but this has proved to be of benefit. While other tourist hotspots have experienced sometimes overwhelming development this area has remained largely untouched.
In recent months, the San Jose to Caldera Highway has facilitated access and reduced travel time for those living in Uvita considerably; improved road conditions from Quepos to Dominical have also ensured that Uvita will continue a sustainable development.
For those looking to start a business in tourism and look at living in Uvita, we can help you find the best Uvita commercial property for sale in the tourism industry.
The real benefits of living in Uvita
The town of Uvita is located next to a beautiful pristine white sandy beach. This incredible beach looks out onto sparkling Pacific waters which are excellent for swimming and snorkeling. Uvita beach and its immediate surroundings are abundant in tropical flora and fauna. It is a protected conservation area belonging to the nearby Marina Ballena National Park. This park is home to beautiful species of hummingbirds, toucans, monkeys, parrots, iguanas, and sloths another great reason to buy your home in paradise.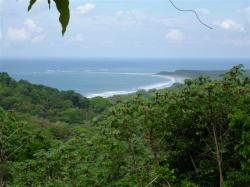 Between the months of July to January sea turtles arrive to lay their eggs. The Marina Ballena National Park is the location of the famous whale tail coastal formation. Best accessed during low tide, this sandbar has acquired the shape of a whale'ss tale through natural erosion.  Resident dolphins are easy to spot and Humpback whales pass through these Pacific waters between July and November and from December to March.
All the above are the real benefits of buying a home in paradise. No matter what your budget is, we'll also be able to offer you Uvita homes for sale in the lower price ranges.  We offer a nice inventory of Uvita luxury homes for sale as well. If you'll look into living in Uvita, in an upscale community, try Playa Hermosa Villas in Uvita.
Happy
Costa Rica is known to be home to some of the happiest people in the world, and the residents of Uvita are not the exception. Residents in Uvita enjoy a healthy lifestyle with endless opportunities for fun and relaxation.
You and your family will be able to enjoy a much healthier diet with an abundance of tropical fresh food available; those fast food chains will be nothing more than a distant memory. It's difficult not to lead a healthy lifestyle here. The organic vegetable and fruit market is held by local farmers every Saturday, so you will never tire of the variety.
If you come from the city your life in Uvita will feel like a never-ending vacation. You will be able to enjoy your home in paradise by snorkeling, and kayaking, surfing, and horseback riding to nearby waterfalls. Therefore, your family is able to spend quality time together. Televisions and computer games are not so important in this part of the world.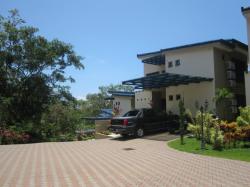 Uvita is an Eden with amenities
Uvita has overtaken Dominical in terms of necessary amenities and investment opportunities. Local residents have access to three local banks including Banco de Costa Rica, Banco Nacional de Costa Rica and also Banco Popular.  All of which offer a range of personal and commercial services.
Additional assets to this emerging town are
Supermarkets,
electrical appliance stores,
pharmacies,
restaurants,
an indoor recreation center,
soccer pitch.
A local art gallery exhibits talented artists from the area and also an internet and business café serves as an excellent base to help you get set up in the area.
The town's restaurants are a reflection of the multicultural community that calls Uvita their home. La Fogata Pizzeria, Coconut Spice serving Malaysian cuisine and Sueños Tranquilos serving traditional Costa Rican dishes are just a few.
There is also a great opportunity for innovative businesses and investment in the area that cater to the tourism industry and many residents can expect to live well from their gains. We also have a great inventory of Uvita real estate for sales such as vacation homes and luxury homes. You can rent out your home in paradise during the time you are not here enjoying your dream vacation.
Excellent Health Care Facilities
Uvita has its own EBAIS which is a local government clinic offering medical care. The majority of staff are able to speak English well. Additionally, there are several doctors and dentists on 24-hour call for emergencies.
A new hospital opened at the beginning of 2010 just 20 minutes outside of Uvita along the Costanera Highway.  Hospital de Osa, Cortés is the newest hospital in Costa Rica and services the southern area. With a total of 23 departments, multilingual staff, 7 medical specialists, 10 GPs and 30 nurses this modern local hospital is well equipped to also deal with emergencies and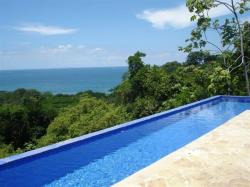 transportation are available via helicopter to a San Jose hospital if required. Facilities include a pediatrics wing, neurology, obstetrics, and gynecology center.
Uvita – home to an innovative new school
Finding adequate educational facilities in remote areas can be the deciding factor on whether a family moves to a coastal community. There are has been a steady influx of families moving to the South Pacific and the opening of a new school has proved beneficial not only to the children in the area but also the local community.
The Escuela Verde Bilingual School offers a comprehensive curriculum. They incorporate:
reading and language arts,
mathematics,
social studies,
science,
health and garden,
arts and crafts,
music,
physical education,
and technology. The mission of the school is to prepare children to be resourceful and independent. Even more important is inspiring them to give back to their multi-cultural community and the natural environment. The South Pacific area of Costa Rica has a complex ecosystem and the school incorporates innovative environmental education into its curriculum.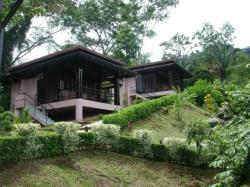 Making Uvita your home
Uvita is an emerging town with a growing community of welcoming international expats. Schedule a visit to the local school with your children, and also contact realtors. Additionally, do some investigations about potential business opportunities.
If you are used to a fast-paced life, be prepared for a gear change.  Far away from big city burdens, living in Uvita will give you an opportunity to be part of a community that really relishes living life in the great outdoors.  The availability of essential amenities and also technological advancements mean that you can enjoy the best of both worlds.
Now it's your turn to buy a home in paradise, contact our affiliate Realtor Daveed Hollander right now.
---
Feel free to leave your comments on this blog. If you like this article, please feel free to share it on your social media.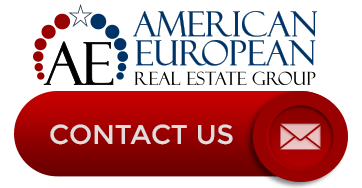 If you like this blog, connect with me on Google+ or subscribe to our newsletter by clicking the banner below.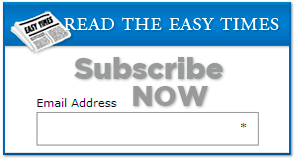 While we're at it, I DO want to remind our readers that we appreciate any referrals you can send us. Finally, please remember the American-European real estate Group's agents when you refer a real estate agent. Because we DO appreciate your business.