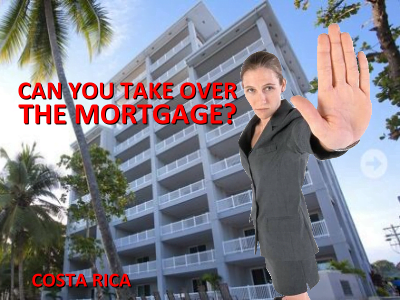 The advertisement on Craigslist carries the title "Take over an existing mortgage on this property, cheap financing". The first one to answer on the ad is a foreigner, Jim Luckydeal, who plans to move to Costa Rica and has been planning to buy a Costa Rican property for quite a while.
The problem has been that Jim Luckydeal needs a mortgage to be able to purchase a house and Costa Rican banks will not finance a non-resident. So Jim has been searching online for a house that carries owner financing with only 20% down or takes over an existing mortgage on a property.
The advertiser, Guillermo Plataperdida, is offering an FSBO and Jim likes the photos of the house a lot, the description is just what he is looking for, the price is almost perfect and its even located in a neighborhood he is even familiar with. There is no realtor involved in the deal, so they can both save themselves half the real estate commission, who needs a realtor anyway, right! The perfect deal in paradise.
The perfect deal in Paradise
Jim calls Guillermo and in Spanglish they manage to agree that Jim will fly down to Costa Rica and look at the property. If he likes it and they can agree on the price, they'll make a deal. Is Guillermo sure that he can take over a mortgage?
Guillermo assures Jim that the property is owned by a Costa Rican corporation and is controlled by him and his wife.  It is just a matter of transferring the corporation to Jim. Then, he can keep paying the existing mortgage to the bank, a piece of cake! Its so easy, my attorney will take care of all that too Guillermo insists.
Google translate the option to purchase
So they make an appointment with Guillermo's attorney, who speaks a bit English and using Google translate the option to purchase from Spanish to English, so its all more or less understandable for Jim. Jim promises to wire $10,000 earnest money to the lawyers' personal bank account as soon as he gets home and to close in 30 days.
A simple share transfer
A month later, Jim and Guillermo again meet at the lawyer's office. Jim brings his passport and the balance of what's owed. A cashier's check pulled on a US bank for $35,000. They close, Jim gets the keys to the house and the necessary power of attorney for the corporation. Je also gets the shares and takes the place of Guillermo on the board of directors. Right after closing Jim moves in. Guillermo had given the necessary instructions to make the monthly payments to the bank, so he'd be always on time to pay the mortgage.
Upgrading the home
Jim is so perfectly happy in his new Costa Rican property, he decides to spend a little money on upgrading the house because it's so Tico. He wants hot water throughout and a nice kitchen with granite counter tops and a sub zero refrigerator. He was able to get the bank account that was in the recently taken over corporation.
Foreclosure warning
Only a month later, the bank notifies Guillermo that it seems that the corporation owning the house has an anomaly and that the property will be foreclosed on if the anomaly is not corrected within 90 days. Could he please present himself at the bank and contact his loan officer.
Guillermo, not aware that he has something wrong asks Jim to accompany him and they both find out that the mortgage documents that he signed when the bank approved the mortgage, stated that if any changes in ownership of the Costa Rican property should be notified to the bank.
Guillermo did not tell the bank that Jim would take over an existing mortgage. They should have notified the bank of the plans of transferring the corporation to Jim. This would have obliged Jim to qualify for the loan personally, which was not possible due to not being a resident.
Everyone loses except the bank
Long story short, Jim lost his $45,000 and Guillermo had spent the $45,000 he received at closing. Guillermo's credit got terribly hurt and the bank foreclosed on the house.
In any case, at the time of cancellation of the mortgage, the bank needs the person who accepted the mortgage to sign off. This is the only way to clear the mortgage lien in the National Registry.
Most private lenders will not accept a new owner to take over an existing mortgage when financing a property. At least not without formally requesting the change either.
What went wrong?
1.    Jim did not do his own due diligence. He didn't read the 19-step Costa Rica real estate guide for foreign buyers
2.    Jim tried to save on the real estate commission. He did not use a knowledgeable real estate agent who could have saved him all the trouble,
3.    Jim did not hire his own bilingual real estate attorney,
4.    Jim Luckydeal did not talk to the lender before he signed the option to purchase. Therefore he made the most unlucky deal of his life
5.    Guillermo Plataperdida lived up to his name and lost all his money, his Costa Rican property and his credit.
This case was hypothetical. But it happens all the time. Most of the time for lack of hiring the right people for your Costa Rican property purchase. Before you take over an existing mortgage, check with your lawyer. If you're a U.S. expat and not a resident, try an unsecured personal loan with a U.S lender. Learn more about that here.
Contact a knowledgeable real estate agent for a better start than Jim had.
Private Home Financing
If you are looking for a private loan (only residential) to purchase a home or looking to refinance your existing mortgage at a better rate, contact our private lenders now below.
[gravityform id="5″ title="false" description="false" ajax="true"]
---
Feel free to leave your comments on this blog. If you like this article, please feel free to share it on your social media.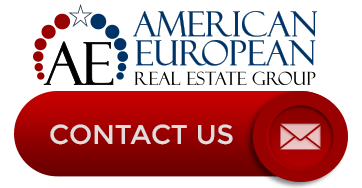 If you like this blog, connect with me on Google+ or subscribe to our newsletter by clicking the banner below.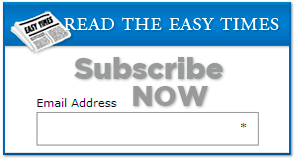 While we're at it, I DO want to remind our readers that we appreciate any referrals you can send us. Finally, please remember the American-European real estate Group's agents when you refer a real estate agent. Because we DO appreciate your business.